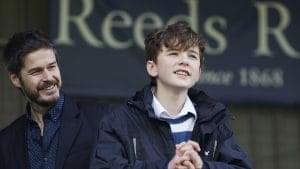 Football star Charlie is a girl trapped in the body of a boy. Rejected by her Father and teammates, will she ever play football again?
Charlie is a pretty average kid growing up in England. The star player on her football team (soccer for you tossers from the US), she is eager to please her dad, the coach, she has plenty of friends that get on with her, a best mate to confide in, and it all seems to be going so well. So why the glum face? Charlie is a girl in a boy's body. While not perfect, Just Charlie, is a refreshing, original approach to the material that could easily devolve into preachy, after-school-special territory.
The film begins with Charlie (Harry Gilby), finishing up at practice. Her father, Paul (Scot Williams) is ecstatic that his boy has just been informed that a top club is eager to sign her. Yet something is off. No time for that as Charlie's older sister Eve (Elinor Machen-Fortune), is preparing to get married. While everyone is busy trying on their gender-specific clothes for the event, Charlie sneaks caresses of the dazzling, studded high heels that her cis female relatives get to try on.
"Just Charlie is a charming character piece that empathetically grapples with internal and external struggles we all have with the new…"
Things come to a rather painful head when Charlie is discovered in her room wearing a pink top and an adorable shade of lipstick by her dad. Peter Machen's script deftly avoids the cliche moments of comic surprise by taking an honest approach to the material as Charlie's father reacts with dread, anger, and sadness. More supportive, Charlie's mum, Susan (Patricia Potter), approaches the ordeal with a more compassionate yet distraught demeanor.
Thankfully Just Charlie doesn't spend its runtime going over whether or not the family will accept her. Instead, we get past that hurdle early on and begin to see just how each family member copes, arrives at acceptance or even shows support. While Charlie's mum is first to offer support, we see different, unexpected moments of kindness. Charlie's sister, who had begun as self-centered, soon begins researching what her sibling is going through.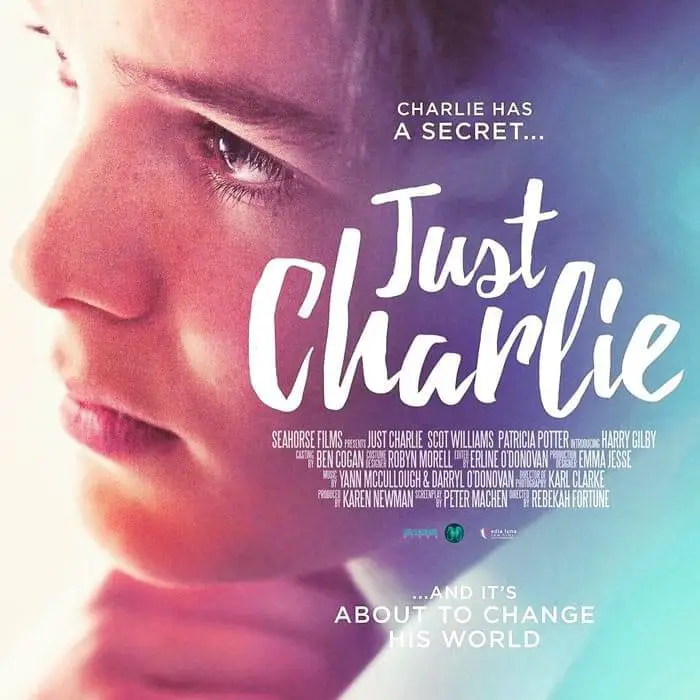 "…grapples with internal and external struggles we all have..."