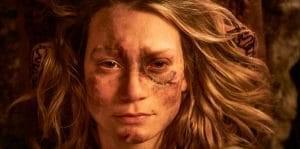 Judy and Punch is an Australian film by writer and director Mirrah Foulkes that tells a story involving alcohol and puppets. If you're not at least intrigued by that brief synopsis, I probably don't want to be your friend. To dig deeper into the film without giving away any spoilers, it's the tale of a wife and husband who perform puppet shows in the backwoods town of Seaside, which the film ironically points out, is nowhere near the sea. The town is full of bloodthirsty backwoods townies with unreasonably strict religious beliefs and an obviously chauvinistic and misogynistic attitude towards everything female and everything slightly physically abnormal. This town's xenophobia a joke unto itself.
Our main characters are Judy (Mia Wasikowska) and Punch (Damon Herriman). Judy is struggling to love a man who struggles with alcoholism. We are made to feel bad for Punch, and the story goes out of its way to assert that if he didn't struggle with the disease, Judy and Punch would be world-famous; the talent is there, but Punch and by proxy Judy's talent and professionalism is inhibited by the proverbial drink.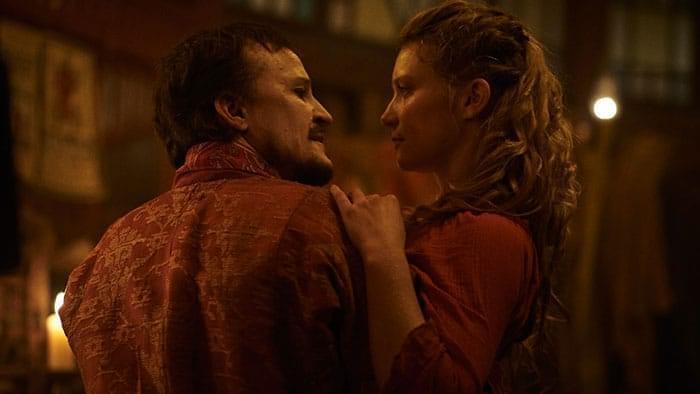 "…if he didn't struggle with the disease, Judy and Punch would be world-famous…"
As the story unfolds, Punch grows more and more aggressive, irresponsible, cruel, and manipulative. Something happens, and Judy is exiled from Seaside and finds herself amongst a camp of misfits and cast outs struggling to survive outside of the relentless persecution of the townspeople. These are the types of zealots who stone women because they looked at the moon too long. It's a funny joke, but I could totally see stupid things like that happening back in the day.
Damon Herriman is wildly entertaining. You love him for his charm, wit, and talented puppetry, but as the layers begin to peel back, you begin to see the selfish and self-preserving monster he truly is. I imagine this is what it'd feel like to be in an abusive relationship with an alcoholic, you can see fragments of the things you loved like the charm and the wit, but it's still an awful situation to find yourself.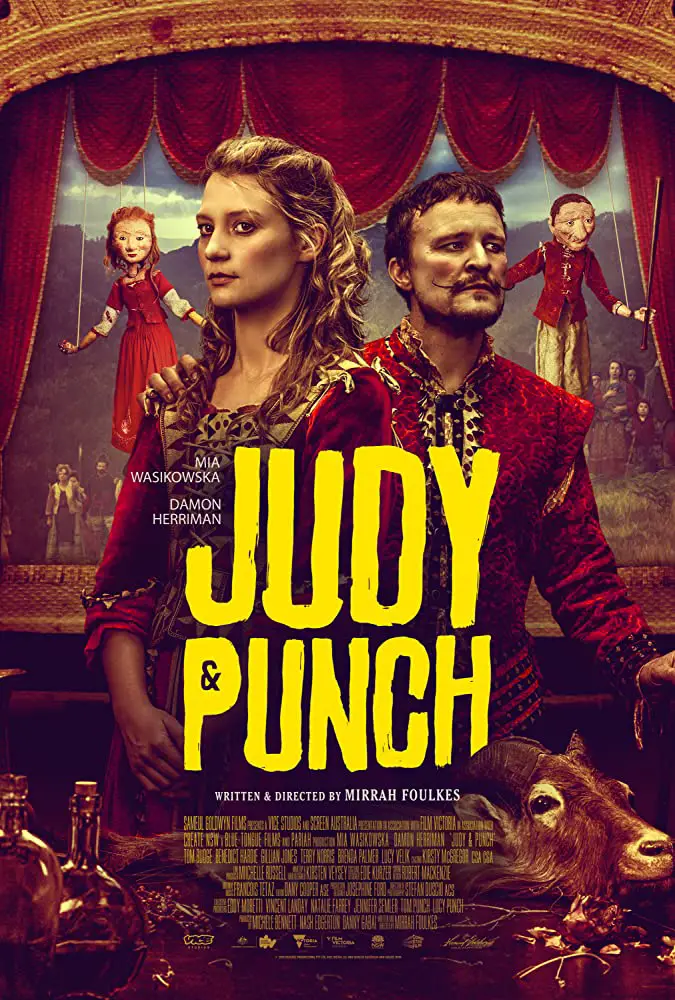 "…a story involving alcohol and puppets."