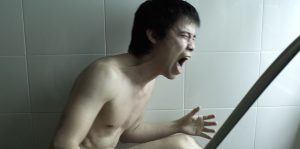 There's no question that a tragic event can change us in profound and often undesirable ways. Whether it's financial, death, injury, or even presidential elections, we change and rarely for the better. While adversity can build character, it can also tear down one's soul. Dax Phelan's Jasmine tracks this downward spiral following a loss.
A year ago, Hong Kong businessman Leonard's (Jason Tobin) wife was brutally murdered. Our story begins as Leonard returns home to Hong Kong, a different person—losing his spouse, job, friends, and an overall sense of purpose. Add to the stress that zero progress has been made on the investigation of his wife's murder. Let's say "depressed" is an understatement.
Leonard's return has glimpses of optimism, but the pain is still there. In Hong Kong, he attends a support group for grieving families. He sits anxiously hearing stories from others as they struggle to accept the finality of death. Afterwards, Leonard turns to Grace (Eugenia Yuan), who is at first fearful of Leonard just showing up at her door, suggesting their last meeting did not go well. Leonard assures Grace that things will go well, so she lets him in.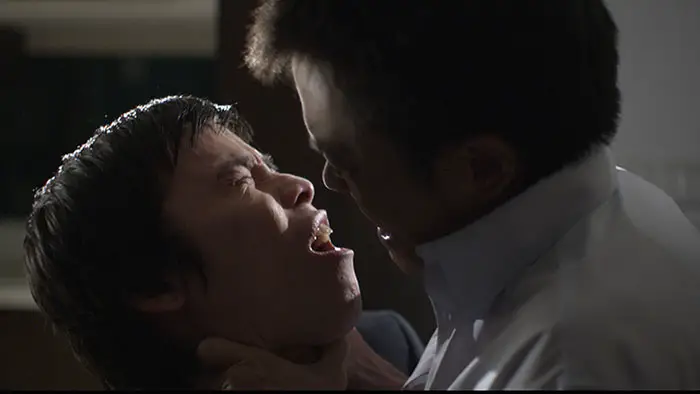 "…Leonard returns home…a different person—losing his spouse, job, friends, and an overall sense of purpose in life."
As much as Leonard wants to believe he's getting better, he's not. At night, he wakes screaming from nightmares, and on one fateful day, he spots a strange man at his wife's grave. Surely, this can't be a mere coincidence. Is this man the murderer? It couldn't hurt to investigate, right?
Jasmine is a psychological thriller of one man's obsession and the extremes that it draws him too. Memories of his wife, the absence of justice, his desperate search for meaning turn Leonard into a ticking time-bomb, and each event in the film is just a step closer to a massive explosion. While the story takes place in Hong Kong, the experience of grief is universal, and it's easy to track Leonard's journey into darkness. Jason Tobin goes for an authentic performance rather than an overly dramatic one. The heart of Tobin's performance is in how he reacts to situations rather than in how he "acts" for the camera.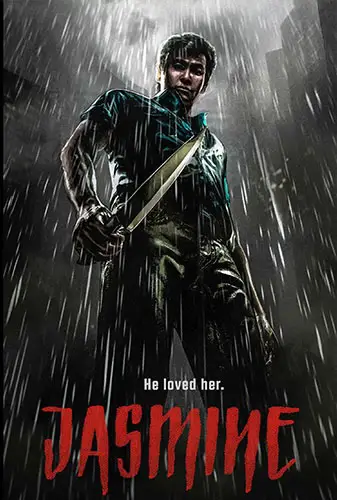 "…building empathy for your lead character is crucial in storytelling..."