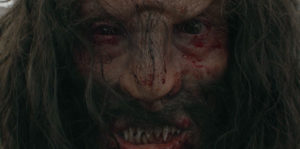 Written and directed by Ben Etchells, It Be an Evil Moon is a savage, darkly comic fable. A riff on the classic "hubris of man" trope, which encapsulates most stories concerning mad or discredited scientists, the comedic horror film is a character study of a discredited scientist named Freddy Campbell (Ian Ray-White).
Fired from his job for radical experimental methods, Freddy makes his money fabricating narcotics for Silon and his brother Milius (both portrayed by Rod Glenn). This is, at best, an uneasy business relationship. Freddy constantly runs late to the drop-offs for the unnamed drug he's producing. The siblings are both vicious brutes, and after two late meetings, Silon promises Freddy he'll kill him if he's late a third time.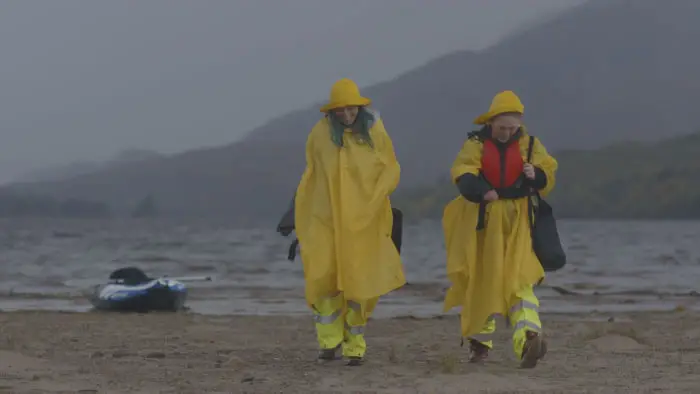 "… infused tea provides his mother with a new…lease on life as a feral wolf woman…"
Atop that conflict, Freddy must care for Gladice (Sue Moore), his 80-year-old mother. She is a demanding, doddering old bat with an unhealthy penchant for bananas. Freddy finds himself running out to the market daily to fetch fruit. When left to his own devices, the scientist develops a serum to combat male pattern baldness. After some initial success with his fifth try – wherein he uses wolfsbane as an ingredient – he slips some into his mother's tea, hoping it will bump her off. For the uninitiated, wolfsbane does a few things. It blooms in the season of werewolves, and if you consume it, it either poisons you or turns into a werewolf. Much to Freddy's disgust, the infused tea provides his mother with a new leash… er lease on life as a feral wolf woman, eating the neighborhood dogs and at least one of the neighbors.
It Be an Evil Moon is a film that is truly wild at heart. The first feature-length film from Etchells is set in his native country. Scotland, a land of squalid urban landscapes and breathtaking green mountainous vistas, seems the perfect location for a tale of a person returning to nature. As the story plunges Freddy further and farther away from civilization, the middle-aged man finds himself much more at home with himself. The woods, lakes, and mountains are his places of power. When he comes to hang out with Mildred (Lesley Sim) and Hamish (Gordon Joseph Miller) for an evening, the scientist even finds like-minded people who don't wish harm upon him – a far cry from city life where Silon and Milius want to grievously harm Freddy.
It Be an Evil Moon is a solid first film. Riotously funny in parts, I found it most agreeable for my comedic sensibilities. This is a film best enjoyed with a large glass of scotch by a warm fire with the lights off. I was most delighted by the practical effects, and the story is told very well. Truly, I would like to see what Etchells has planned next. Seek this out if you enjoy comedic horror films. It is well worth the 81-minute time investment.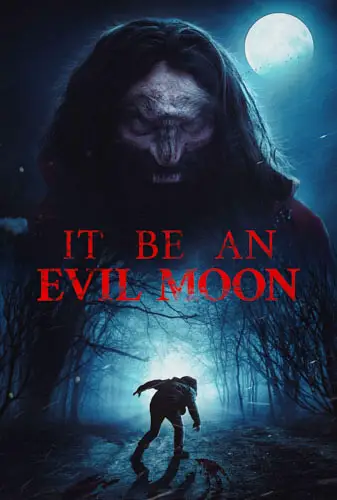 "…a savage, darkly comic fable."