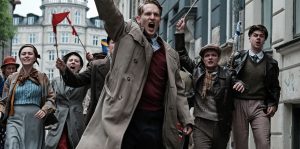 Legendary Danish editor Anders Refn, partly known for his work with Lars von Trier, rarely ventures into directing; he's helmed less than half a dozen features in a career spanning over six decades. Now 77 years young, he oversees the epic WWII drama Into the Darkness. The result is less than the sum of its frequently fabulous parts.
The film observes the steady deterioration of a wealthy Danish family. Instead of building momentum, it meanders like a six-part HBO series strung together into a lengthy exercise in restraint. You'll be frequently stunned by the direction, performances, and its extraordinary ambition. But you'll most likely end up feeling somewhat bored and unfulfilled. Mind you, that doesn't make it any less worth your time.
Starting in 1940, when Germany occupied Denmark, Into the Darkness follows the Skov family, ruled over by industrialist Karl (Jesper Christensen). Early on, despite the fact that his country is surrendered, the patriarch assures his family that "the Nazis wouldn't stand a chance in a general election." He even fruitlessly attempts to assist a German-Jewish couple in fleeing – one of the most intense and heartbreaking sequences that unfortunately occurs about 30 minutes into the 153-minute narrative.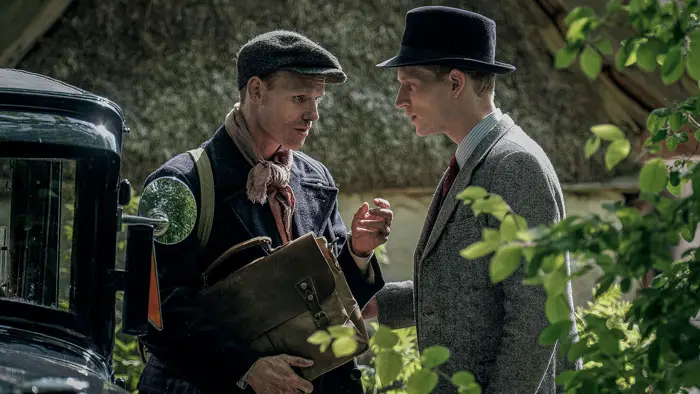 "…Karl [has] no choice but to trade with the Germans…"
The rest of the story focuses on Karl having no choice but to trade with the Germans, much to the dismay of his patriotic wife Eva (Bodil Jørgensen), as well as the ordeals of Karl's offspring. Michael (Gustav Dyekjær Giese) brings home a German officer, Willi (Roman Schomburg). Helene (Sara Viktoria Bjerregaard) falls for Willi – he even gifts her a swastika hair pin (aww?). Then there's Aksel (Mads Reuther), who impregnates a woman he doesn't love. And that's just the tip of the iceberg.
The trials and tribulations go on and on, intensifying with the years. Alas, the narrative, in indirect proportion, grows duller and soapier as things progress. Thankfully, it's held together by Jesper Christensen, delivering a powerful performance as a man powerless against his fate, doing what he can to keep his family afloat. The ensemble cast is impressive, barely stepping wrong, but Christensen's certainly the proverbial glue here.
The film is handsome, with top-notch production values and period detail, crisply shot by Claus Sisseck and Morten Søborg. Nikolaj Hess' score never gets in the way, emphasizing as opposed to overwhelming. Oddly for such a genius editor, it's some of Refn's editing choices – or, rather, his editor Michael Aaglund's choices – that struck me as off-putting, cutting right in the middle of a scene that seems to have been building up towards a climax. This kind of trickery may work in a raw Dogme film but sticks out in an elegant period piece.
How do you reconcile major differences, like party affiliations, within a family? Into the Darkness serves as a keen portrait of a deeply divided country, unsure of where its allegiance lies. Heavy-handed and slow-moving at times, further bogged down by extended speeches about the future of Denmark's economy/industry, this behemoth nevertheless impresses, simply due to the sophistication of it all.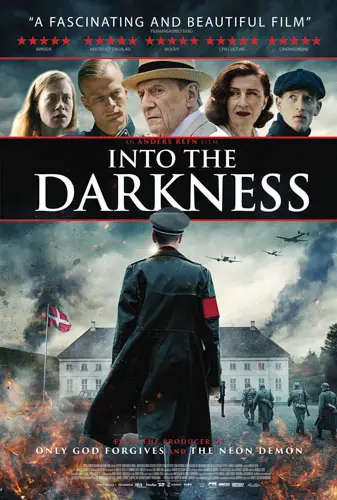 "…a keen portrait of a deeply divided country..."