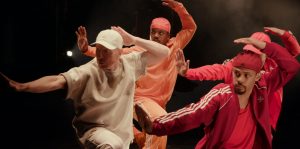 McCorkle presses the enroll tab, and suddenly I'm an Electric Lampshade transports us to the Philippines. We follow a young man to his job at a garment sweatshop, which he is hopeless at. After getting chewed out, he steals some of the fiercest clothes from the place and transforms into the amazing Fandango (Isra-Jeron Ysmael), drag juggernaut, and student at the school. We get a rundown of each drag student replete with their own flashy animated logo. All pupils of Sin Andre (Cesar Valentino), who McCorkle has traveled far to learn the art of being glorious from.
Meanwhile, Gina McCorkle waits at home in New York, proud of her husband for pursuing his dreams but missing him badly. All the while, she is taking care of an ailing companion (Darnell Bernard) who may or may not be real. I suspect he is supposed to be a physical expression of her inner turmoil.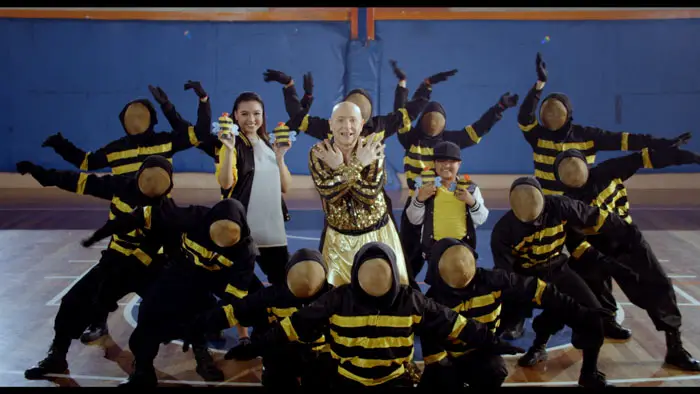 "…will fill you with dazzling wonder."
The rest of McCorkle's climb up the spiral staircase of stardom gets more and more strange, and the whole affair starts skewing cult hard. Doyle starts laying on the fabulous in doses that would normally be lethal in lesser hands. There are tabs of acid that appear periodically, each stamped with an owl. Warning: this motion picture contains recurring images of owls. If you are like Willie Jack and see owls as a bad sign, remember it's only a movie and doesn't count. And the acid is the most normal thing going on. The surreal imagery is even more stupefying because of how the director sews it into reality. It almost feels like a queer Pink Floyd: The Wall, except with no war or biscuit heels. The heels here are higher than you are as I do not believe it is possible to get high enough for I'm an Electric Lampshade. It is that weird.
We should all take a moment to thank Doyle for putting Cesar Valentino in such a pivotal role in this movie. Valentino, as the drag teacher, is perfect casting. Valentino was one of the originators of vogue back in the early 1980s and was there taking trophies at numerous legendary drag balls. We should be down on our knees, thanking the filmmaker for allowing us a chance to see such magnificence in motion. Thanks!
I already want to see I'm an Electric Lampshade again. I suspect I will be as floored and caught off guard as I was the first time. This movie enhances the sensory stimuli one brings to the party in ways you will not believe. It is a work of art that will fill you with dazzling wonder.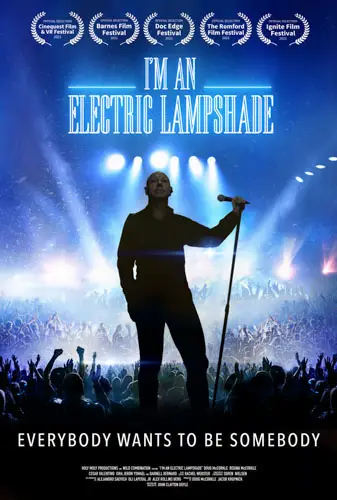 "…witness the smoldering ruins of my blown mind."