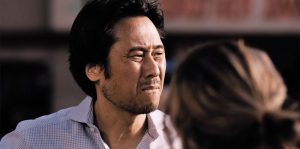 In Frank Song's How To Say Goodbye, we follow the lives of four single New Yorkers finding love and friendships. First, there's Claire (Logan Rose Nelms) who gives up everything in her hometown of Pennsylvania to pursue a dream of becoming an actress in New York. Tom (Frank Song) is a day trader, who took over his dead brother's business, but is lost in life. Mario (Chris Mollica) is Tom's co-worker and good friend. Tom lives day-to-day taking out any random woman and then takes them home. He's a smooth Svengali and rarely fails. Lastly, there's Claire (Stephanie Patent). Almost a female version of Mario, Simone is a serial dater, who loves being in physical relationships, but avoids long-term ones like the plague.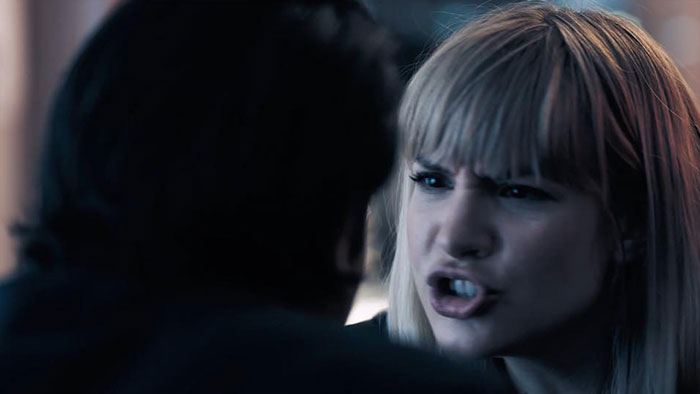 "…the four characters' stories intertwine in mysterious and romantic ways."
As goods stories about relationships do, the four characters' stories intertwine in mysterious and romantic ways. We already know that Tom and Mario are co-workers. Also, Tom is a close friend of Simone's. Claire comes into the picture with her new job at a clothing boutique. Simone is a frequent customer at that boutique store, and when Tom needs a bow tie for a formal event, Simone refers him to Claire. After causing Claire to miss her audition, the two quickly becomes "friends."
As the film plays out, the personal problems of each character come to light. Tom appears to have lost any passion in life, work, and love. His business is on the verge of collapse, and any romantic feelings he has for Claire are quickly brushed aside a friendship. Tom works hard to keep Claire at a distance suppressing any notion of more. So much so, he allows Mario to hit on her. Speaking of which, Mario was in a long-term relationship but blew it with his constant flirting and cheating. Simone, on the other hand, can't seem to find the right person in the women she dates. So, she makes some questionable decisions.
"…the plight of each of his characters is relatable and familiar..."