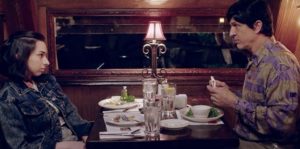 Adolescence is the transition between childhood and adulthood, and it's rarely an easy one. Writer/director Debi Bradshaw's Hot Cake is the story of 15-year-old Shelly (Sarah Rochelle), who is struggling to choose between her best friend and family.
In the short drama, Shelly is being pulled in two separate directions. At home, she lives with her parents and younger brother. Though mom and dad (Troy Ruptash) hate one another, Shelly seems to relate better to her extremely frugal father, who takes the kids out to dinner using the old it's-my-daughter's-birthday scam to get a free meal. Nothing would please her father more than for Shelly to grow up a nice Jewish girl.
Then there are her friends. Shelly must maintain appearances as members of her girl group started receiving scholarships for their upcoming trip to Israel. But she's pulled away by her BFF, Jill (Natasha Liu), who can't wait for Friday night's party with her much older boyfriend. She needs Shelley to come along for support. It's clear that hanging out with Jill is much better than constantly seeking her father's approval.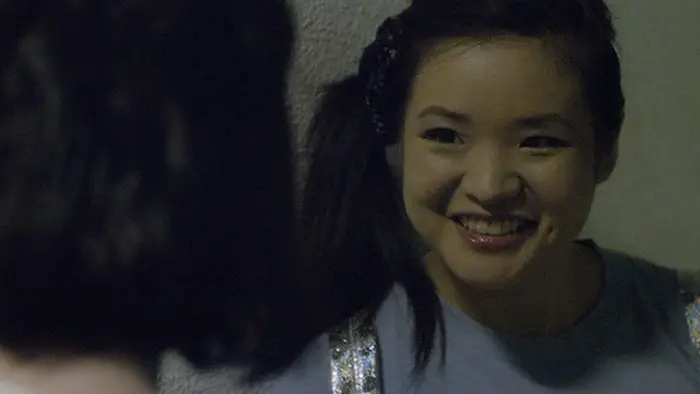 "…Shelly…is struggling to choose between her best friend and family."
There are these implications in "coming of age" stories that the transition into adulthood is a single moment or chapter in one's life. In Hot Cake, we understand that it's a series of chapters (a book, if you will), and Bradshaw's short film is just one of many chapters for Shelly.
Sarah Rochelle is captivating as Shelly. She's sort of lost in the world in which she lives, putting up with her father and his shenanigans, while just wanting to have fun with Jill. Bradshaw sets the tone fabulously, creating the look and feel of 1986. There's not a single hint anywhere that this 80s era story was shot in 2020. I loved the director's choice of colors as well as the shot-on-film look.
Feature films have the opportunity to tell a broad story in several chapters. I suppose my point is about managing expectations. There's no grand statement or major revelation in Shelly's life. But there is good storytelling and engaging characters on display. Hot Cake makes the most of this chapter in its young protagonist's life and tells a fantastic story.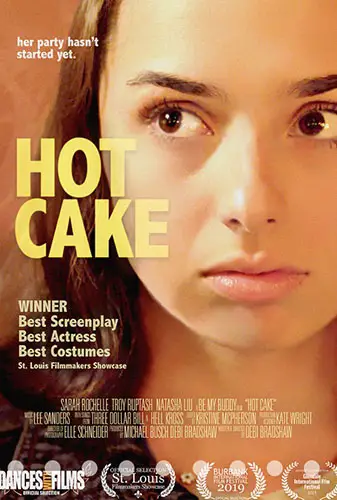 "…Rochelle is captivating as Shelly..."