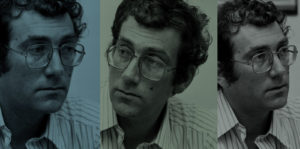 In 2006, Ehud Olmert achieved the goal he had been working for his whole life when he replaced the dying Ariel Sharon as Israel's Prime Minister. He might have enjoyed several terms as Prime Minister were it not for his "giveaway" offered by Abbas and Palestinian Authority in 2007. The right-wing political machine and the settlers they represent flew into a panic and decided the only way forward was to destroy Olmert's credibility. Thus, we come to director Roni Aboulafia's wonderful documentary, Honorable Men.
The film, written by Aboulafia and Ilan Sheizaf, concerns the trial and eventual imprisonment of former Prime Minister Ehud Olmert for what began as an accusation of bribery and resulted in provable charges of obstructing justice. Surrounded by bottom feeders like Shula Zaken and his over-spoiled younger brother Yossi, Olmert had many potential pitfalls waiting to collapse his political aspirations. Yet, that he successfully served as a two-term mayor of Jerusalem, held ministerial offices in many iterations of the Israeli government prior to 2009, and rose from practically nothing based on hard work and diligence is remarkable.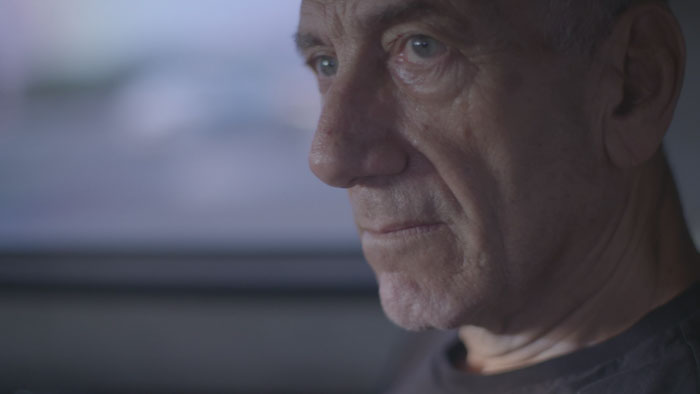 "…concerns the trial and eventual imprisonment of former Prime Minister Ehud Olmert…"
Honorable Men is broken into three parts, and I have to say going from the Olmert biography to the Prime Ministership to his defense was absolutely riveting. Here is a man who rose by using a similar playbook to Bill Clinton. He got to know people. He came to learn of their families, interests, businesses, and personal aspirations. Thus was Olmert capable of serving as one of the best mayors of Jerusalem. That he came to empathize with the plight of the Palestinians while maintaining a strong right-wing political outreach proved to be his downfall. Watching right-wing operatives collect binders chock full of blackmail material, as one retired gentleman does over the course of this film, is scary. They know everything about the people who organize on behalf of the settlers and retain as much of Israel for the Israelis as they can. The skullduggery on display is mindblowing.
Then there's state witness Shlomo Dechner. Dechner was a corrupt businessman who was embroiled in the Holyland retirement development that was used to undermine Olmert. He is demonstrated to have absolutely thorough records of everyone he ever conducted business with, down to descriptions of the location the deal was cemented. Dechner had Zaken's number and bribed her with 10,000 shekels. At one point, he further loans 50,000 shekels to Yossi Olmert, presumably on the Prime Minister's insistence. That Olmert credibly denies knowledge of these transactions suggests he really should have paid better attention to whom he surrounded himself with. That the man defended himself staunchly yet still served time in prison speaks to the flaw in his character. He cannot abandon a person he likes, even if they're dangerous.
Between all the interviews with legal authorities, and political apparatchiks, Washington insiders like Elliot Abrams, Aboulafia has seamed together a brilliant narrative. Honorable Men demonstrates a clear throughline through Olmert's rise and fall. The interstitial news broadcasts, political footage, and phone calls with Olmert while he's incarcerated have all been woven together in a most fascinating melange. I have rarely enjoyed a documentary this much. Seek this out if you want a historical and wild ride.
For more information, visit the Honorable Men Film Movement page.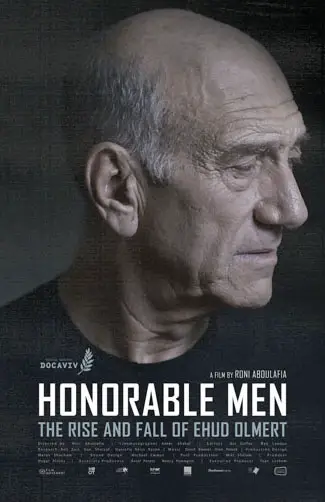 "…a historical and wild ride."