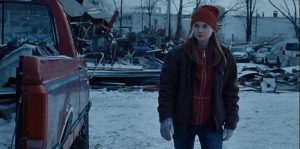 TORONTO 2020 FILM FESTIVAL REVIEW! Ruth (Jessica Barden), the protagonist of Holler, is a teenager in a small, midwest town whose college dreams are slipping away as she struggles to survive with her mother in prison. With no running water and a slew of eviction notices, she's taken to doing people's homework for cash and collecting aluminum cans with her older brother and guardian, Blaze (Gus Halper). As the two become more desperate, they fall in with Hark (Austin Amelio), who has them strip and steal scrap metal from wherever they can find it. Meanwhile, the local factory where the kids' mother used to work is having a hard time, causing problems for lots of people around them, including family friend Ruth (Becky Ann Baker).
Holler was written and directed by Nicole Riegel, her first feature after a short of the same name featuring some of the same characters. As a first feature, there's a lot to like — the acting is first-rate, the drama is realistic, and the world is believably rendered. Riegel shows refreshing restraint, keeping the stakes high enough to be interesting, but never letting it devolve into overblown melodrama. Making a film about opioid addiction, the loss of manufacturing jobs and working-class struggles in the midwest can seem condescending if not handled with the utmost of respect. I've seen bigger budget Hollywood films with well-known actors fall into the trap of amping up the drama, failing to portray similar characters realistically, and otherwise trying to overlay an external value system in a ham-fisted way. Holler avoids all of these pitfalls, an impressive feat for a veteran director, but especially noteworthy for a first-timer.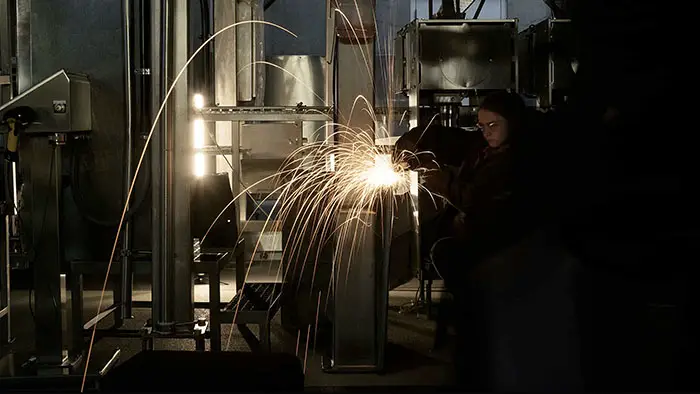 "…college dreams are slipping away as she struggles to survive with her mother in prison."
Of course, if a practically orphaned teenage girl trying to survive in a poverty-stricken Winterland sounds a lot like Winter's Bone, that's because it is. This is the most disappointing thing about Holler—it seems to be chasing a certain formula for tough girl-protagonist indie drama. The best thing you can say about Holler on this front is that it is a bit more subtle than other titles. But it does leave one wanting more originality. And nobody is ever going to match the breakout performance by Jennifer Lawrence.
In a character drama, the cast has to carry the film, and the actors in Holler were up to the task. Becky Ann Baker (A Simple Plan, Girls) is a veteran character actor, so it is no surprise that she's on top of her game. She just exudes warmth and compassion as a kind of second mother to Ruth. Gus Halper is great as the charming and protective older brother, even if his role doesn't have much depth. His main "problem" is that he's almost too good looking to elicit sympathy. But the core of the film is Jessica Barden's (The End of the F***ing World, The Lobster) performance as Ruth. She suffers in comparison to Jennifer Lawrence, but who doesn't? Her performance is understated but believable.
In fact, the real tragedy is that all of the characters in Holler seem incomplete. As the main character, Ruth is more or less the victim of circumstance, and her path is fairly well telegraphed. And every other character is in service to hers. No one changes, evolves, or has much to do other than provide a barrier or helping hand. It is a pity because the seeds planted there by the script and the actors are quite compelling. The trade-off is that the hour and a half run time feels like the right pace for a story that could otherwise get bogged down in ancillary tragedy.
Holler is a classic film festival type movie—it doesn't have a high budget, many known actors, and is a character-driven drama. Those kinds of indies are great places to find emerging talent, and Holler is no exception.
Holler played the 2020 Toronto International Film Festival.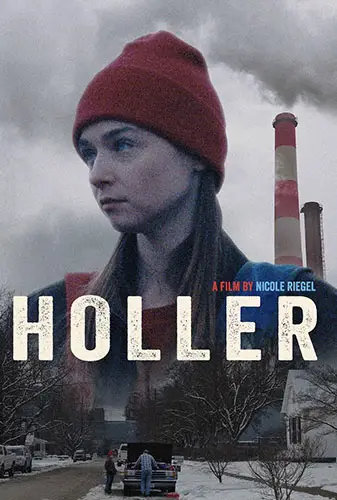 "…are great places to find emerging talent..."