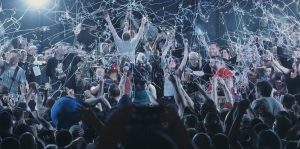 Dan Elswick's documentary, Holding These Moments, is the story of the demise of the hardcore punk rock band known as Bane. OK, "demise" is the wrong term. Unlike every other band that gets a documentary, Bane rose to the top of their game and retired after 20 years on their own terms. Missing are the well-worn stories of legendary band blow-ups, crooked managers, and exploitative corporate recording deals. Instead, it's the story of kids with the shared dream of starting a band.
Holding These Moments moves back and forth between the band's final world tour in 2016 and Bane's history featuring talking-head interviews with current and former band members, rabid fans, and their vast network of promoters and agents.
Bane was born in 1995 in Worcester, MA. It started as a side project for lead guitarist Aaron Dalbec, formerly of Converge. Now add Aaron Bedard (vocals), Pete Chilton (bass), Zach Jordan (guitar), and Nick Brannigan (drums), and this is the original lineup of Bane. Right from the start, they developed a massive local following with their uncompromising dedication to playing punk music their unique way, their energetic live performances, and haunting lyrics.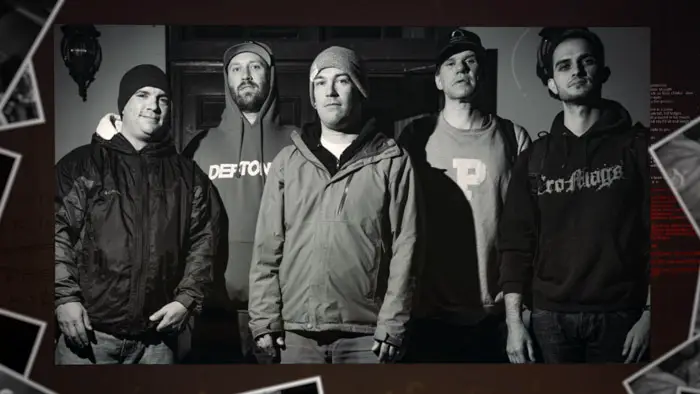 "Bane rose to the top of their game and retired after 20 years on their own terms."
It wouldn't take long for the band to put together their first 7″ EP, Holding The Moments (1997). After recording, the band admitted that they had a bad-sounding album… like real bad. But, fans ate it up and began packing out venues, singing along, and thus the symbiotic relationship between the band and its loyal audiences was born.
Unlike other music genres, hardcore punk is not exactly lucrative, and no one's getting rich. Each member had to hold down full-time jobs, and soon enough, they got married and started having kids. In 2016, the financial pressures and the extensive time on the road wore on the band, and Bane decided to call it quits. It's here documentarian Dan Elswick stepped in to film that final tour.
Also different about Holding These Moments is how this band was indeed a family. The bandmates loved one another, and they described their songwriting as a true collaboration. Elswick had access to every member throughout Bane's life. Regarding fans, the word "loyal" is an understatement, and the final tour was crushingly heartbreaking on both sides of the stage. Still today, many band members question whether breaking up was the right decision.
I wouldn't say that I'm a fan of punk music, but my family has a deep connection with the punk movement in Los Angeles. Saying that, it's hard not to see why Bane was so famous and what it was about their music that spoke to its audiences. Holding These Moments stands out amongst other band documentaries in that Bane's story is not about the side drama of the rock life but a celebration of being in a band and making music that people love. Bane's fame is just as much about the fans as it about making music. It's the feel-good, hardcore punk documentary we've all been waiting for.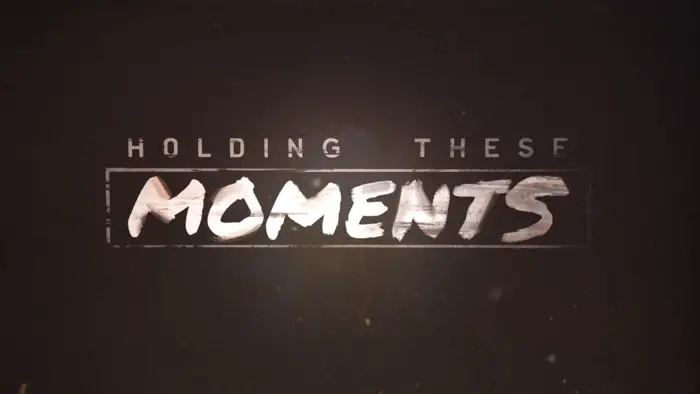 "…the feel-good, hardcore punk documentary we've all been waiting for."