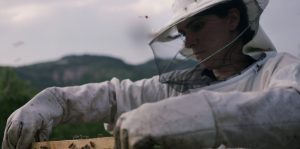 SUNDANCE FILM FESTIVAL REVIEW! Hive is based on the inspiring real story of Fahrije Hoti and retraces how she started her successful small business amongst all odds and tragedies. Set in the small village of Krusha in Kosovo, we first meet Fahrije (Yllka Gashi) at what seems to be a United Nations/Red Cross site where one can assume corpses of war or massacre victims are being identified by surviving families. She first appears stoic, not wanting to show emotions, unlike the women we hear painfully crying and fainting in the background, but she is determined to find out if someone she knows is in one of the white body bags; she is looking for her husband, but he is nowhere to be found.
We can tell that she is in a state of profound sorrow and loneliness, yet she has no choice but to go about her day and take care of her children. Fahrije has to take over her husband's job as a beekeeper, something she is not necessarily comfortable doing, but at least it makes her feel a connection with her missing lover. Then, with the help of her disabled misogynistic father-in-law, Fahrije is able to sell enough honey jars at the local market to make ends meet. But over time, the eponymous hives and her husband's bees are not producing enough honey for the money.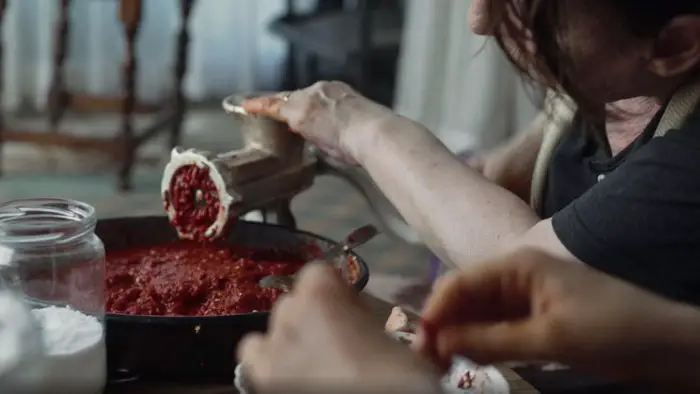 "…based on the inspiring real story of Fahrije Hoti and retraces how she started her successful business amongst all odds and tragedies."
However, our protagonist has other plans. She and a fellow widow from the village hope to produce homemade ajvar with the help of other women like them. But to do so, Fahrije has to obtain a driving license and then drive around town to buy ingredients and sell the products to supermarkets. Unfortunately, all her troubles snowball from there as, in this land of "blood and honey," a woman's place is at home and certainly not running her own business or driving. Some drunk men and conservative folks in town see women like Fahrije as sinners with a disregard for the traditional values of an extremely patriarchal society and believe they are disrespecting their lost husbands, thus their duty as wives.
Villagers are gossiping behind her back, and some are even threatening Fahrije and her family. In addition, a handful of men are even trying to take advantage of her circumstance or are attacking her in an effort to deter her from driving and not just being a good housewife to a presumably dead spouse. Fahrije is constantly being judged and is even prevented from selling her husband's belongings for money, or like other women, is not allowed to try to feed her family through earnest work.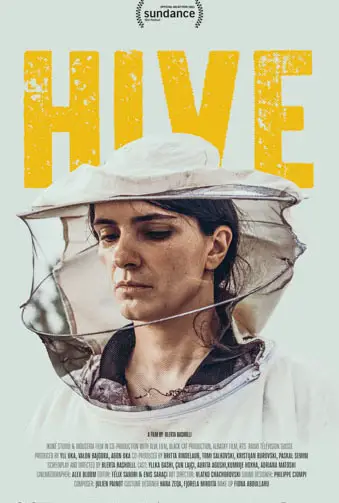 "…attests that small acts of kindness can go a long way..."