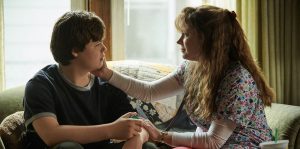 I am a fan of Ron Howard, having followed the movies created by him with great interest, and I like most of them. However, he's not an auteur, lacking a signature style. That has pros and cons, of course. He'll not be remembered like Tarantino, and often you have to look at the poster to see it's him directing, but you'll always be able to sit through the film, and usually, you'll enjoy it.
Howard locked down the polished, guaranteed to sell, Hollywood formula long ago and has mastered it. The movie is beautifully made. Every beat falls precisely where you think it should. It is never bad in any notable way. It's also never surprising, as we've seen this story many times over. However, the film shines in the performances of the leads. Basso carries the movie with grace and confidence. Glenn Close disappears into the Mamaw (yes, that's what we call our grandmothers) role. Amy Adams absolutely nails it as Vance's mother, Beverly. Some critics have claimed that Adams and Close are overacting, making countrified cartoons of their characters, but they aren't. I've known (still know) people who are just as dramatic.
Howard accepts no responsibility for the larger picture here. Talking this over with another Film Threat critic, the talented Alex Saveliev, he pointed out that Howard should have acknowledged that these are universal issues, not just the "Hickville" problems portrayed here.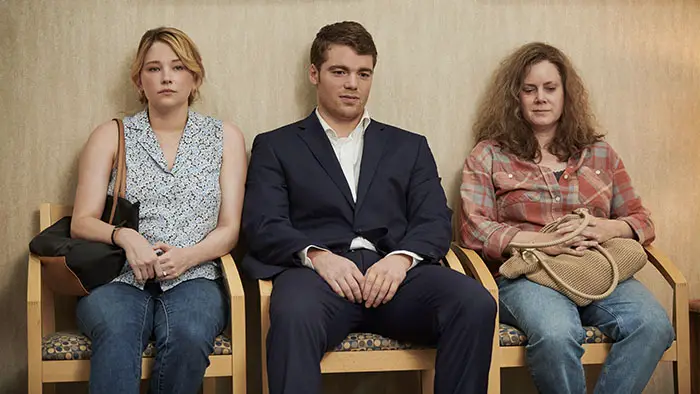 "…fails to represent the diverse and robust uniquely Appalachian culture for not just white people…"
Understandably, Vance has an axe to grind when it comes to his small-town roots. He was treated poorly by everyone but Mamaw, having to claw his way out of it to make a life for himself. A combination of determination, luck, and, yes, white privilege gave him a path to success that he could navigate. However, he should not use that anger to scale up a representation of the area as full of country morons on parade. It's not like that. Howard manages to avoid selling out Appalachian people as performative warnings in the form of poverty porn. Vance, in his book, does that on purpose.
It's also worth noting that Vance is only 35-years-old at the time of this writing, so Hillbilly Elegy is, at most, J.D. Vance, the Early Years. There is, as they say in the SEC, still a lot of football to play. To his credit, he has moved back to Ohio and runs charities meant to help people trying to better themselves, which is admirable, despite the shade he throws at those same people.
To suggest that this story represents all of Appalachia fails to include the diverse and robust uniquely Appalachian culture for not just white people, but people of color, LGBT+ people, and immigrants, who are, for the most part, doing well there and making up an important part of the fabric of our nation. As a memoir of the journey of one person, Hillbilly Elegy works. As an indictment of Appalachia, it's pure BS.
The critical reception of Hillbilly Elegy thus far has been scathing, whereas audience ratings are high. This can be explained by separating the film from its source. Howard's adaptation of Vance's memoir gets it mostly right. The 7 rating is for his movie. Vance himself, in his preachy, condescending book, gets it wrong.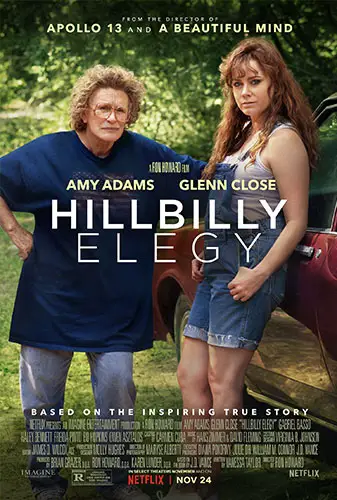 "…forces us to consider whether the film can be judged on its own merits. Unfortunately, we must conclude that it can't."