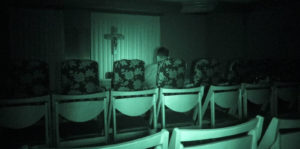 In the first installment of the series Haunted Connecticut, director Tony Cadwell and the expertise/experience of paranormal researcher Eric Vitale travel to two well-known haunted locations in Connecticut to obtain evidence of the paranormal. Armed with an assortment of devices to document that the spirit world is alive, a concerted effort is made to reach the living dead. Noting their every step is the documentary's director of photography Veronica Wood.
Haunted Connecticut is a title based on the state's seemingly overwhelming amount of well-chronicled paranormal activity. It is also inspired by Ed and Lorraine Warren for their supernatural pursuits in Connecticut and the founders of the New England Society for Psychic Research (NESPR). In his quest for paranormal evidence, Cadwell sets out to knock off a list of haunted Connecticut sites established by NESPR. Along with Vitale and Wood, the trio hunts to uncover activity beginning at a place where a murder occurred in 1885.
A spirit box and other tools to capture sounds and words offer a story about something terrible in the building. At one point, lights, floating objects, and unexplained activity provide an off-putting feeling for this ghost hunt that Vitale has been on before. All this, combined with the low-lighting and hectic camera movements and the outdated/odd surroundings of the staid and old New England buildings, can make anyone feel that the vibe is not welcoming and is actually haunted. Unfortunately, the depths of the building, which has a spooky history, do not warrant the evidence the team seeks for the existence of the paranormal. This is despite the fact there's plenty of information saying so.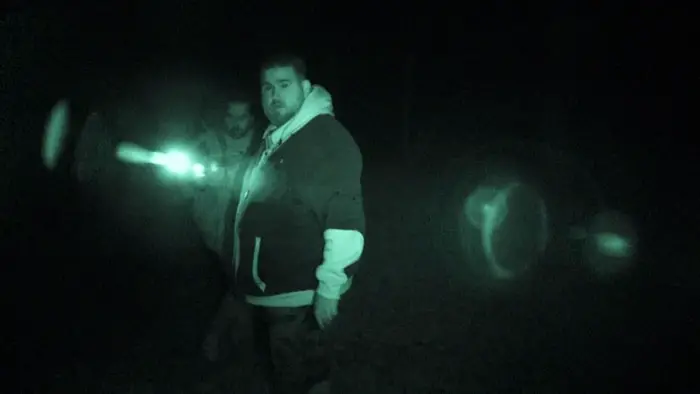 "…a concerted effort is made to reach the living dead."
Ghost hunting needs patience and clarity, which Cadwell provides quite well. He is convincing and sets the stage in plain sight for a believable truth and reality. His seeming naiveness juxtaposed against Vitale's stealth and unemotional, almost caustic approach is alluring, nearly comforting even. Combined with precision-placed sound effects and score, one gets a haunting documentary. 
Moving on to the second location in Preston, Connecticut, Captain Grants, 1754, is a known haunted inn with a cemetery. Adding more exciting aspects to the odyssey of paranormal activity, here Haunted Connecticut takes communicating with the dead to another level. Through a card game and seeking evidence at the inn's cemetery, there are warnings to leave this pursuit. Equipment malfunctioning and Wood's palpable fear reveal many bad vibes. Again, Cadwell and Vitale want evidence and are so close to it. With another type of paranormal equipment gauge, it appears as if something exists and is following Vitale. He has had an experience like this place before.
The paranormal activity at Captain Grants and on its grounds is in abundance. It's as if the ghosts are trying everything possible to connect and what comes through are words that are not welcoming. There's something to be said for how the documentary tries to understand the past of those who haven't moved on, whether they're just stuck in another realm or hope to right a wrong. Whether you want to believe or not that people from another spectrum are asking for help or just want to be left alone or that the devil is present, the film engagingly looks at all these angles.
As a horror filmmaker, Cadwell is ready for whatever comes his way, and admittedly he does not scare easily. In fact, he is eagerly interested in what awaits him. Caldwell has done his research, and it shows throughout Haunted Connecticut. The project is well-crafted, and, at times, slightly hair-raising.
For screening information, visit the Haunted Connecticut official website.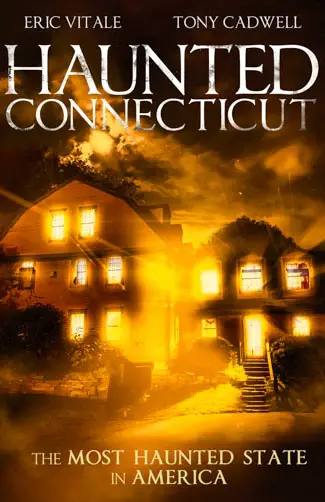 "…Caldwell has done his research, and it shows..."