Sitting at a desk in his home office, Gary (Robert Nolan) receives what should have been an ordinary phone call from his wife in Richard Powell's short film, Hang Up! While the call is from his wife, Emelia (Astrida Auza), it winds up being an accidental butt-dial allowing Gary to eavesdrop on Emelia and her best friend Mona (Jane Pokou) as they enjoy a leisurely car ride.
Gary's excitement at the opportunity to chat with his wife quickly slips into disgust from Emelia and Mona's conversation. Already in progress, Emelia is in mid-complaint about what a horrible lover Gary is and how she thinks of other men when they make love. Emotions conjure the erotic memories of her last conquest with a married stranger and ending with sexually-charged choking (Manually-Erotic Asphyxiation, I suppose).
The conversation soon turns to the subject of their 13-year-old daughter. Once the joy of her life, now the teen is an object of derision, because "Daddy's Little Girl" looks more and more like Gary. Her complaining transforms to conniving as Emelia and Mona begin to discuss their plans of destroying Gary's life.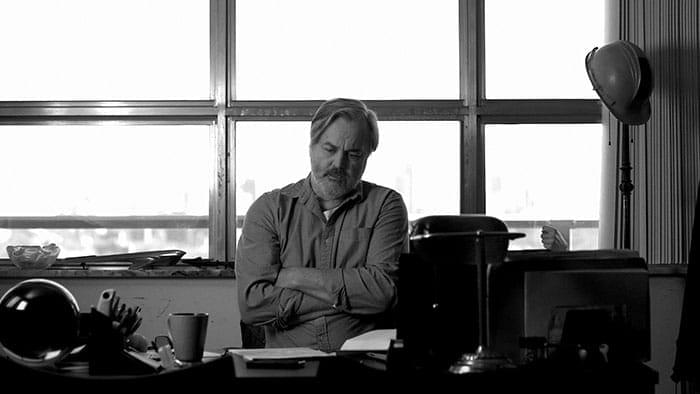 "…an accidental butt-dial allowing Gary to eavesdrop on Emelia and her best friend Mona…"
Hang Up! is a simple and inexpensive short film that gets right to the point. The camera is on Gary the entire time capturing every painful reaction to Emelia's rantings. Powell uses about three to four standard camera angles, including a long, medium and tight shot and mixes it up a little by creating an inverted image shot through a glass ball.
The only audio of the short film is the phone conversation between Emelia and Mona.  Astrida Auza shines with her vocal performance and carries all the drama. Yeah, considering she has 90% of the dialogue. The ending is creepy and satisfying and plays during the credits.
Powell presents the short in black-and-white, and the music by Guglick is an homage to the Twilight Zone. I would say though the ominous plot and the crazy ending that feels more Hitchcock than Serling. Basic in its visuals and a little campy in its plot, Hang Up! is a fun, audio-heavy thriller that ends with a punch. Definitely worth the 13-minutes of your time.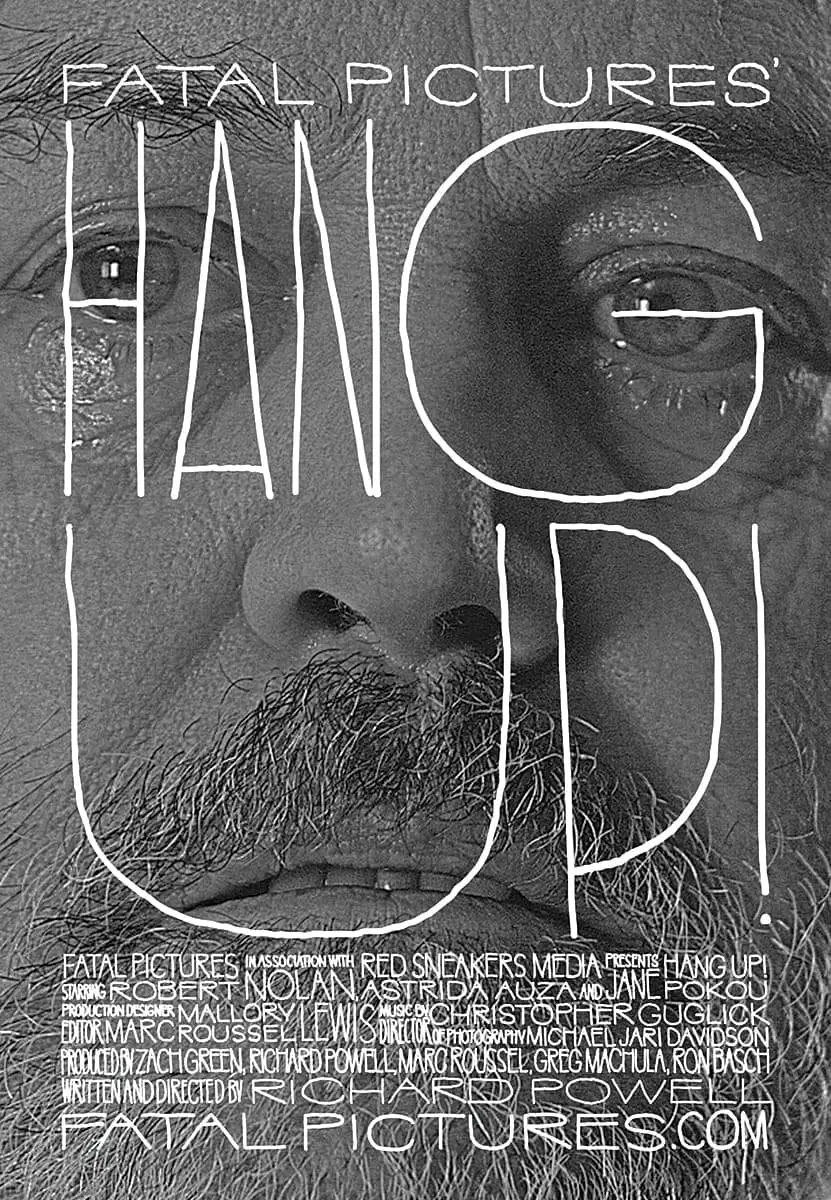 Hang Up! (2018) Written and directed by Richard Powell. Starring Robert Nolan, Astrida Auza, and Jane Pokou.
7 out of 10 stars