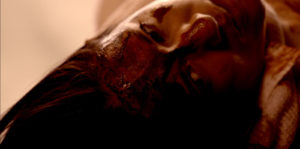 From writer/director Rick Walker and inspired by Cliff Graham's short film Hold The Pass, the spiritual feature Guardians opens with snapshots of Oklahoma City. Images of the bombing memorial are shown as Shawnee Brittan's voice-over theorizes about whether guardian angels are real. We then see art photographer Emily (Cherish Rodriguez) taking one beautiful picture after another. She has quite the eye. She also has quite the throat, as we then see a montage of her guzzling one liquor bottle after another. Then there is a horrible drunk driving incident, and Emily barely survives, only remembering a blurry figure standing over her bloody, mangled body before waking in the hospital.
One year later, Emily is teaching history in grade school with her close friend, music teacher Anne (Mackenzie McIntyre). Anne is worried as she is sure her abusive ex, Ronnie (Lou Renova), will get rereleased from jail, even though he's a repeat offender. Emily and Anne know each other through AA, and both feel like guardian angels watch over them since they're still alive. The friends then plan a sober night of pizza at Anne's later, with Emily planning to meet her there.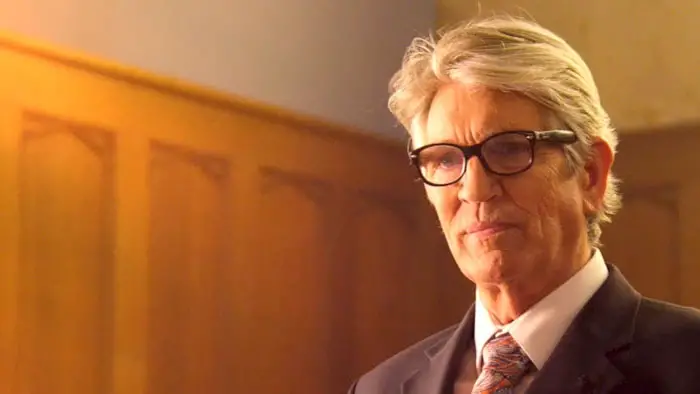 "…asks everyone to close their eyes to imagine what happened. Suddenly, Anne is on a snow-covered mountain…"
Emily never makes it, as she is savagely beaten in the back of an alley when trying to buy opioids from an oxy dealer (Clint McGown). Anne gets a message from Emily telling her to come help with a pinned location. Anne drives over and finds someone has safely propped up Emily's unconscious body in the passenger side of her car. Anne gets Emily to the hospital to be cared for by Dr. Renee Kennedy (Taylor Armstrong). On the way home, Anne stops by a bar in a moment of weakness. The bartender, Blue (Samantha Radcliffe), knows Anne and serves her something with no alcohol. Blue tells her about this amazing new preacher in town that she can take her to tomorrow.
Guardians then picks up with Anne hearing Rev. Willis (Eric Roberts) speak to the congregation about people's trials. He starts telling the story of Shamgar from the book of Judges, who faced 600 Philistine warriors on an icy mountain with nothing but a cattle prod. He asks everyone to close their eyes to imagine what happened. Suddenly, Anne is on a snow-covered mountain, staring at the ragged, hairy man facing down legions of soldiers armed to the teeth.
The vast indie cinematic universe is so full of unexpected wonders like this violent, gritty variation on Wings of Desire from Oklahoma. If that description makes you salivate, know that Guardians is even more delightful than you are anticipating. The film's appeal will be broader than most faith-based entertainment aimed at the converted. It is like eating vegan meat even if you are a carnivore; who cares as long as it tastes good?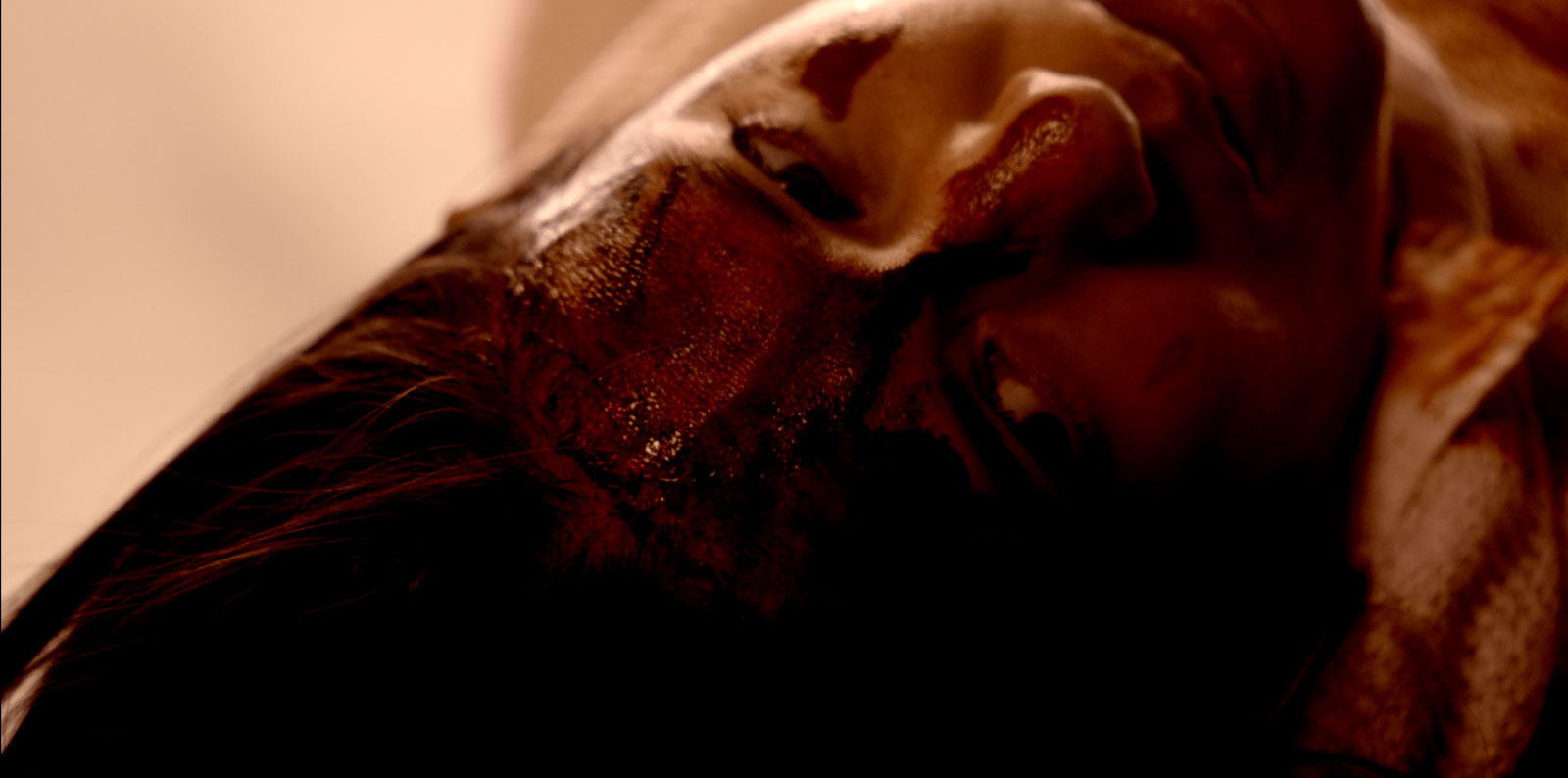 "…I underestimated the possibilities of what a maverick indie filmmaker can pull together."