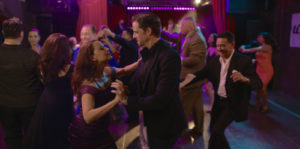 Tragedy and loss have a way of rocking one's faith not just in God but in life as well. Director/co-writer Jess Thomas and co-writer Anayancy Thomas' faith-based feature film, God & Salsa, addresses the difficult question of where God is in the midst of pain.
God & Salsa follows Raquel (Jovanna Vidal), a professional therapist who, after the loss of her daughter to suicide, is not up to helping others and has all but abandoned her faith. Meanwhile, on the other side of town, teen Shane (Javier Luna) is witnessing the nasty divorce of his parents, Matt (Brian Fortuna) and Monica (Sarah Hernandez). Home is no longer a safe space, and after Matt moves out, Shane winds up in a hospital bed for a drug-related suicide attempt.
When Shane is released, Matt insists he sees a therapist against Monica's wishes. Through seemingly random events, the court mandates therapy for Shane and his family with Raquel. Matt sees this as part of God's providence as Matt knows Raquel's family situation and thinks she is the perfect therapist for Shane.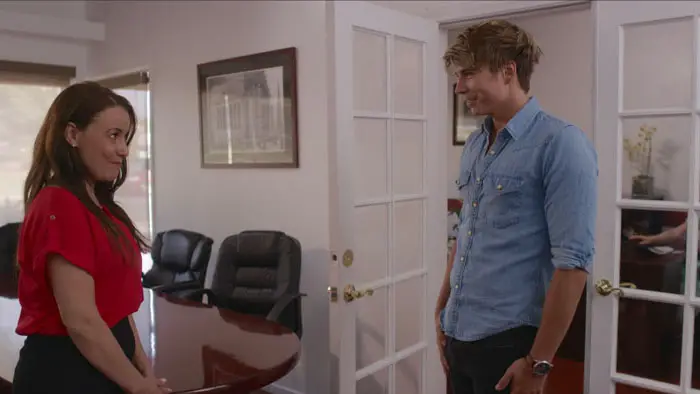 "After the loss of her daughter to suicide, Raquel is not up to helping others…"
Therapy is a struggle for all involved. Shane wants nothing to do with it as he sits in sessions with AirPods set firmly in his ears. Monica would rather pull Shane out and challenge Matt's visitation rights. Raquel feels sorely underqualified as she is still dealing with her daughter's death. In fact, to help her move forward, Raquel signs up for Salsa lessons.
God & Salsa is probably one of the better films I've seen on the subject of suicide. It's a truly delicate subject and is handled with empathy and respect here. I say this because I've seen many faith-based films get preachy or overly optimistic about the subject. Having gotten a suicide phone call on several occasions, it's a scary and tense experience. The film walks us through the pain and emotion authentically and can be a guide if you ever experience it yourself.
An interesting dynamic occurs in Raquel's journey back to faith. Thomas sprinkles scripture throughout, but they have this ingenious device involving Salsa, the dance, not the dip. When one steps on the dance floor, the rest of the world fades away, and it's about the music and movement. The film then ties this idea of dance into faith and forgiveness for oneself. That said, when you turn on God & Salsa, you'll notice right away this is a low-budget indie project. It has a small budget, inexpensive cameras, and a mixed bag of acting. You'll easily work past many of its shortfalls.
The Thomases do their best to overcome their budget and resource challenges and produce a good-looking film with a lot of moving pieces. What director Jess Thomas does right is cast two strong leads in Vidal and Luna. Both are still on the actor's journey and push themselves to give authentic emotional performances. They both deliver a 7 out of 10.
God & Salsa is a poignant film touching on the subject of suicide through the lens of mental health and faith.
For screening information, visit the God & Salsa official website.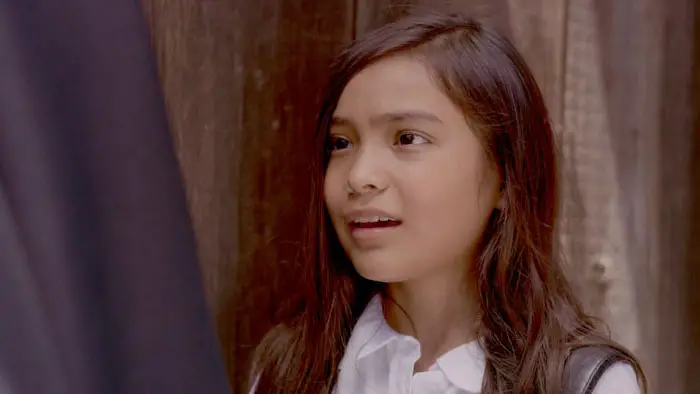 "…a truly delicate subject and is handled with empathy and respect here."