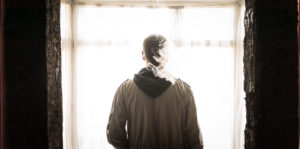 Written and directed by Niall Owens, Gateway starts as a crime-based drama. Mike (Tim Creed) is a haunted man who blames himself for his sister's death. Sadly, his woes don't end there, as Mike owes money to some unsavory people. But he has devised the perfect plan. See, up the way and around the corner is a house. It is just an ordinary house that happens to be abandoned. Mike wants to break in and transform the place into an illegal cannabis-growing hub. Mike convinces his friends Joe (Kevin Barry), Eddie (Laurence Ubong Williams), and Phil (Joe Lyons) to help out and share in the profit.
After this admittedly slow-going set-up, the criminals break into the house. This is when the film reveals its true hand. Something in the abandoned abode causes Mike, Joe, Eddie, and Phil to have horrific visions of their past traumas. Can these criminals survive whatever is coming after them, or is it too late?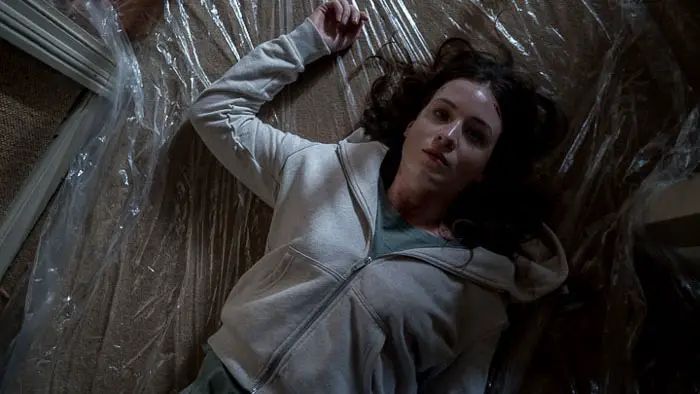 "…the abandoned abode causes Mike, Joe, Eddie, and Phil to have horrific visions…"
Gateway uses dialogue sparingly, even before the horror element kicks in. This makes the first 20 or 30 minutes a bit dull. There are a lot of character introductions and expositions that need to happen. The lack of conversation, while keeping the style intact, means it is a bit hard to make sense of it all right away.
However, once Owens gets to run free with the trauma-based horror, the film takes off. Ger Murphy's cinematography casts an eerie pall over the proceedings. The creep factor remains high once it arrives, that is. The cast delivers in a big way here as well. Creed remains likable throughout, despite his character's shadiness.
Gateway isn't the next new face of horror. But it is a visually dense fright fest with a solid cast. While it is a little long, Owens proves he has what it takes to succeed.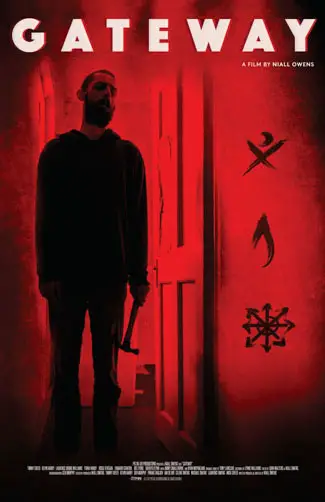 "…a visually dense fright fest..."