It takes skill, even guts, to balance multiple issues and subplots in a single film. The rewards for success are great, but the potential for failure is high. Failure primarily occurs because one or more of the issues addressed doesn't get the adequate attention it needs and feels force by the end of the film.
Writer/director Alex Chu boldly accepts this challenge with For Izzy by tackling drug addiction and adult autism, while overlaying it with two generations of Chinese-Americans. Not a perfect film, but good, honest one.
Dede (Michelle Ang) is a struggling "YouTuber" adept at rap and videography. She's had a rocky relationship with her mother, Anna (Elizabeth Sung). Realizing she's about to hit rock bottom, Dede moves home for one last chance at sobriety.
Living across the street is Peter (Jim Lau) and his daughter Laura (Jennifer Soo). Laura is twenty-seven and has autism. The strains of being father and guardian of Laura is not lost on Peter, but he gladly accepts his responsibility. Peter lovingly watches over her and protects her 24/7. Laura is good-natured and after receiving a rhyming dictionary from her father, she has become obsessed with rhyme and poetry.
"…about to hit rock bottom, Dede moves home for one last chance at sobriety."
As fate would have it, the two neighbors meet when Laura sees Dede and Anna arguing and begins recording it on her video camera. Dede befriends Laura and takes her around the Los Angeles cityscape, where Laura becomes Dede's apprentice videographer of her beat poetry videos.
Behind the scenes though, Dede must deal with the fact that she's disappointed her mother one too many times with failed recovery attempts. Peter, on the other hand, becomes increasingly worried for Laura, who is dependent on her father to survive in the real world. As parents do, they get old and who will be there for Laura when he's gone.
The story's narrative is shot as a traditional film narrative interspliced with talking-head testimonials of the four leads. It authentically portrays the life of lower-middle-class Chinese-Americans facing problems they never dreamed of when immigrating to the states.
It also puts a spotlight on adults with Autism, as most films and TV only portray children with Autism. Peter has found himself caught in the never-ending role as Laura's protector and in turn, has become withdrawn from casual human contact…until he meets Anna.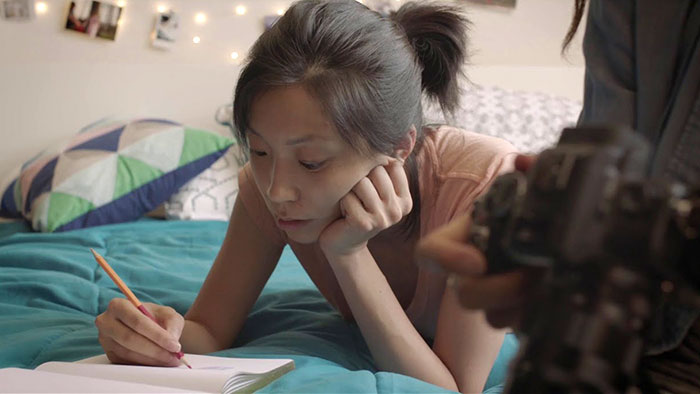 "…willing to push artistic boundaries to produce a film with an edge…"
For Izzy shows a side of Chinese-American families not often portrayed in media. Far from the "model minority," the two families have problems common to millions of others around and ultimately find a unique way to cope with them.
Across the board, the acting of the film's leads serve its story well. Michelle Ang doesn't overplay her hand as the addict Dede. Jennifer Soo has the bigger challenge as Laura. It takes a lot of guts to play a person with Autism and do it with respectful authenticity. For Izzy has heart and Soo more than lived up to the challenge.
Alex Chu gets major points for addressing tough issues in his first feature film. His previous shorts show that he's willing to push artistic boundaries to produce a film with an edge and it's well worth watching For Izzy. I can't wait to see what he does next.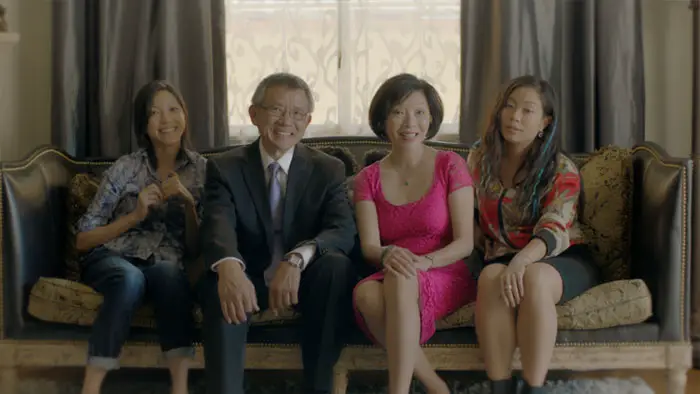 For Izzy (2018) Written and directed by Alex Chu. Starring Michelle Ang, Elizabeth Sung, Jennifer Soo, and Jim Lau. For Izzy screened at the 2018 Los Angeles Asian Pacific Film Festival.
3.5 out of 5 stars