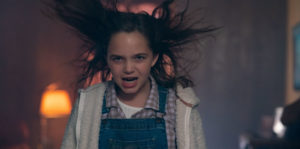 NEW TO THEATERS AND PEACOCK! This girl is on fire in the inspired and rewired adaptation of Stephen King's Firestarter by director Keith Thomas. The daddy, Andy McGee (Zac Efron), and the mommy, Vicky McGee (Sydney Lemmon), were college participants in a drug trial run by a covert government agency called The Shop. The Shop secretly injected the pair with a compound that awakens latent psychic abilities, giving them special powers. They escaped together and had a baby who could start fires with her mind. 
Years later, the family is still on the run with little girl Charlie (Ryan Kiera Armstrong) struggling to contain her emerging powers. The current head of The Shop, Captain Hollister (Gloria Reuben), wants to take Charlie and teach her to be a psychic weapon. To achieve this, she reactivates Rainbird (Michael Greyeyes), one of the already trained psychic weapons in her arsenal. As Rainbird uses his powers to hunt the family, Charlie becomes harder to control. Vicky wants to help train her daughter on how to use her powers, while Andy wants her to repress them. However, there will soon be no choice left as the powers of darkness close in, and the little girl starts exploding flames around everyone.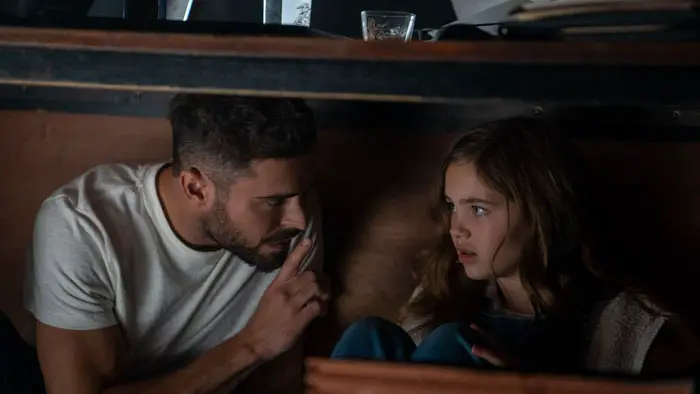 "They escaped together and had a baby who could start fires with her mind."
I was drawn like a moth to the new Firestarter for two reasons. First and foremost was John Carpenter worked on the soundtrack. The second was wanting to see how Blumhouse would innovate the underappreciated Dino De Laurentiis production with Drew Barrymore. I still feel the 1984 version is one of the better Stephen King movies of the decade, despite several core problems. So, how does this new iteration stack up?
Screenwriter Scott Teems takes the blueprints of the original and burns them at both ends. The storyline has been altered to the point that this production is a burnt orange to the first version's charred apple. Lots of crucial corrections were made. That tedious secret research hospital sequence that dragged through the entire second half of the first movie? In the new one, it is distilled into a popping 15-minute climax. 
The mother actually becomes a character here instead of just being remembered in flashbacks, as was previously the case. This adds different dynamics by adding a conflict between the mother and father over how to handle their daughter's powers. Also, instead of just setting a pair of Heather Locklear's oven mitts on fire, the mother in this version suffers real harm when Charlie accidentally loses control. This resolves a major flaw from the first try's attempt to make Charlie scary without her actually maiming or killing anybody early on. Part of the bad reception in the 80s was that it failed to make Barrymore, famous for being Gertie from E.T., frightening at all.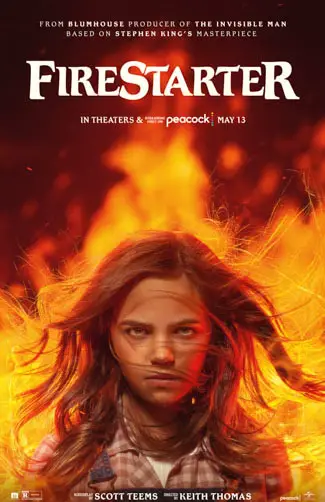 "…takes the blueprints of the original and burns them at both ends."