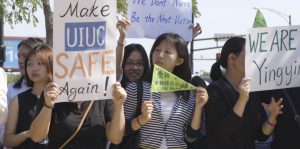 NEW IN VIRTUAL CINEMAS! Finding Yingying follows the real-life missing persons case of Yingying Zhang. 26-year-old Yingying was a visiting scholar to the Department of Natural Resources and Environmental Sciences at the University of Illinois, Urbana-Champaign. The Chinese-born woman was studying in the States with the hopes of becoming a professor. In order to process her first time away from family and home, Yingying kept a diary of her time in the US of A. It detailed a somewhat scared, but mostly excited and energetic lady happy to further her education.
But then on June 9, 2017, Yingying went missing. She told her colleague Guofang that she had to leave and sign a new lease. They, along with some other friends, made plans to meet up later in the day. After missing the agreed-upon time, Yingying's friends called her and she did not answer. After being unresponsive for hours, they went to the police to report Yingying missing. While the cops, the university, and friends frantically searched for her, Yingying's dad, aunt, and boyfriend arrived in the States to do what they can.
While the film chronicles a true story, going further into detail would do a disservice to both the film's structure and Yingying's legacy that it hopes to do right by. So I will state that leads are followed, suspects looked into, and the most horrific possibility looms ever closer as the inevitable outcome. All the while, the documentary paints a full portrait of Yingying as a smart, fun, energetic person.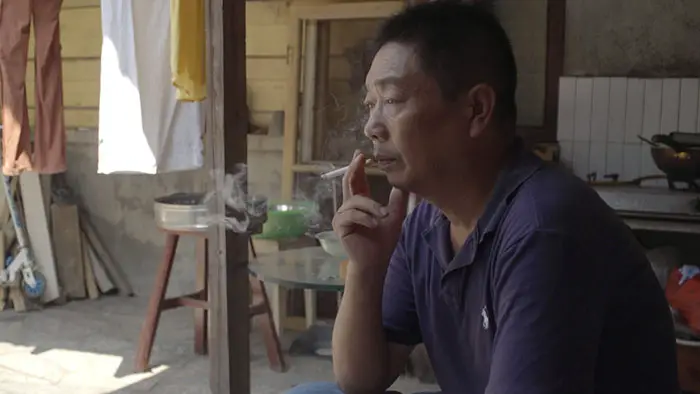 "…on June 9, 2017, Yingying went missing."
Finding Yingying is directed by Jiayan "Jenny" Shi, who was attending U of I at the same time as Yingying. They were in different departments, as Jiayan was in Film Studies. But, as a friend of Yingying's, she began documenting everything as soon as possible. She also served as a translator for Yingying's family while they were in the US. This lends the documentary an intense immediacy, as the raw emotions and fraught tension of uncertainty are captured as people feel them. In other words, this documentary is an emotionally exhausting experience. I mean that in the absolute best possible way.
Jenny has helmed an intense and heartbreaking work that tenderly tells the story of Yingying Zhang. Jenny herself narrates the film, both with a voice-over that bridges a few gaps not filmed, as well as reading fro Yingying's diary, to help get the viewer into her headspace. The interweaving of photos of Yingying, lines from her diary, her family's pleas for information, and the investigation into what happened to her craft a hypnotic, assured film that does justice to its subject's life and legacy.
However, as stated earlier, the emotional rollercoaster Finding Yingying takes you on does make it a hard-to-recommend-more-than-once type of film. But if you can get through it, you will be treated to a wonderful, thoughtful examination of what justice means across two different nations. It is amazing but it will break your heart.
Finding Yingying was scheduled to screen at the 2020 SXSW Film Festival.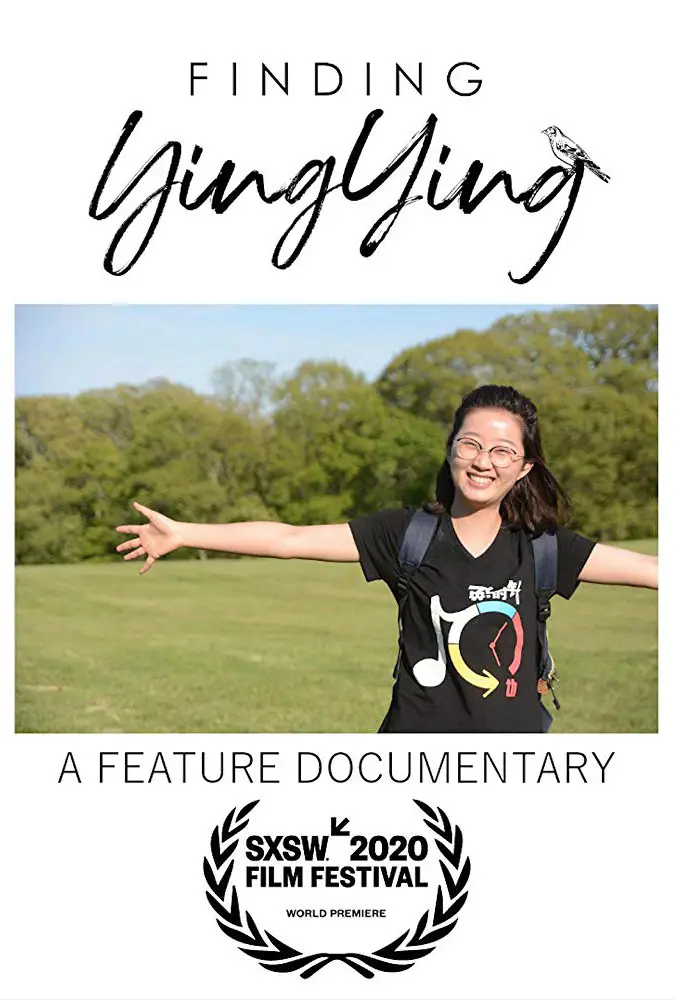 "…an intense and heartbreaking work that tenderly tells the story of Yingying Zhang."