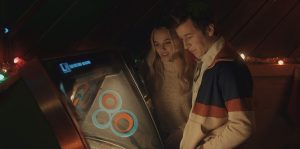 "Saudade" is a Portuguese word that refers to an aching, profound nostalgia for some beloved thing from one's past, the memory of which is so sweet, so deeply cherished, that it becomes almost painful to recall.
My grandparents were Italian, not Portuguese, and if they knew a similar word for such a sentiment, they never taught it to me. Nevertheless, there is nothing that evokes that feeling more strongly in me than my memories of the countless Christmas Eves spent around their dinner table, celebrating the Italian-American tradition known as the Feast of the Seven Fishes. It wasn't just the food – fried shrimp, stuffed calamari, spaghetti with crab sauce (oh, the crab sauce) – that made those nights so special. Rather, it was some deep and innate sense of familial love and generosity and warm, enveloping holiday spirit that filled their home on Christmas Eve – and stayed with us longer than even the agita that would surely follow in the days to come.
It was something so beautiful, so intangibly good, that it would be impossible for anyone to capture in a movie fully.
Still, I'm grateful to writer/director Robert Tinnell for making the attempt.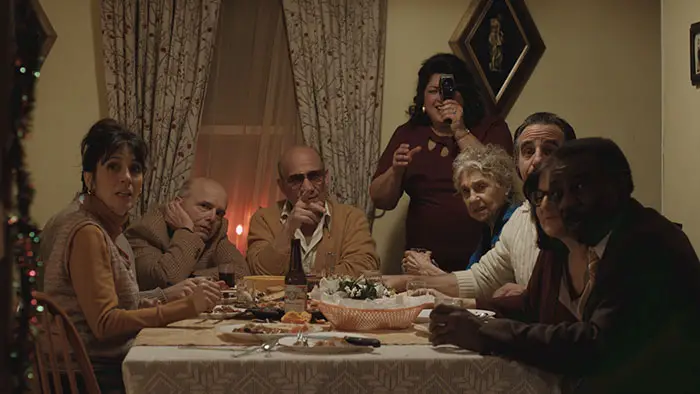 "…follows the extended Oliverio family over a day and night of cooking, arguing, and reminiscing leading up to their titular Christmas Eve gathering…"
Tinnell's film Feast of the Seven Fishes is a warm-hearted, consciously low-stakes romantic comedy that, for me, at least, succeeds where so many "feel-good" holiday movies have fallen short: it actually made me feel good. I've seen better films this year, for sure, but none have brought the same kind of sentimental smile to my face that this one did.
Largely plotless, the film follows the extended Oliverio family over a day and night of cooking, arguing, and reminiscing (a sort of Italian-American holy trinity, at least in my experience) leading up to their titular Christmas Eve gathering in the winter of 1983. Business-school student Tony (Skyler Gisondo, of HBO's The Righteous Gemstones) is on holiday break, working at his parents' Italian import market and longing to pursue his artistic talents instead of taking over the family store when he graduates. His cantankerous grandfather and great-uncles (played by a well-cast Paul Ben-Victor, Ray Abruzzo, and Joe Pantoliano) razz each other with varying degrees of brotherly love while fussing over the careful preparation of this year's all-important baccalà, which great-grandmother Nonnie (Lynn Cohen) will inevitably find "too salty." And, meanwhile, the rest of the family goes about their holiday business in the blue-collar, largely Italian-American West Virginia town they've called home for generations. They bump into old friends and lovers at the local watering hole (where, of course, baccalà is also being painstakingly prepared) and, inadvertently, make Tony feel a little extra guilty about his secret desire to leave it all behind for the big-city art world.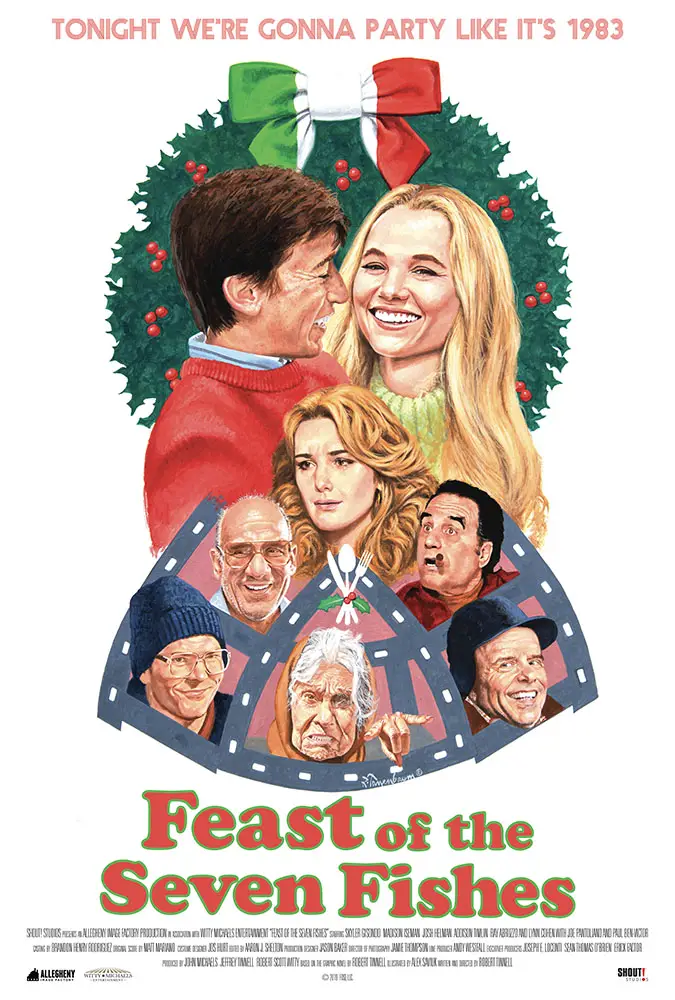 "…I'll be adding Feast of the Seven Fishes to my regular holiday movie rotation."