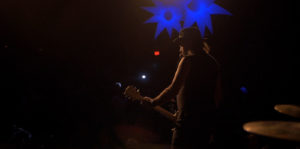 The pacing of Falling Higher: The Story of Ampage is incredible, keeping speed with the scene of the Strip. Felger has made the kind of pizza that anyone who likes pizza would like; it is that tasty. Anyone who enjoys music docs is going to relish this. I am hesitant to even apply the glam metal label to Ampage as they were a hard rock band working Sunset at the dawn of the 1980s before the glam era. They were defined by the marketing conformity active when they finally got to record their debut album. Had the opportunity come a few years earlier, they would've been sporting the devil dressing. Four years later, and it would have been a flannel grunge Ampage. This is backed up because when the follow-up album, Iron Horse, came out a decade later, Ampage's sound had ditched the slippery glam spandex for some rugged rock rooted in blue denim.
The beauty of the film lies in the editing. Felger knows where the razor needs to start chopping. The variety of tones he arranges across the proceedings allows viewers to access an unusually insightful perspective for such a film. Right in the beginning, when showing brief interviews with the current Ampage lineup, everyone has a down-to-Earth attitude of gratitude. They are having a good time.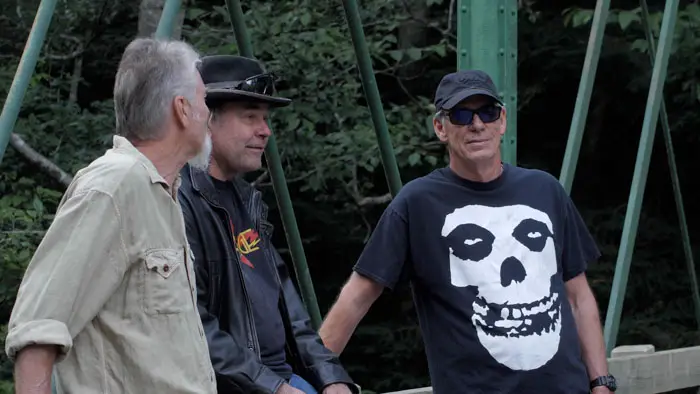 "…will satisfy your deep-dish music cravings…"
Many egos that soared high in the 80s never recovered from the inevitable crash. I remember seeing one such ghost at the Rainbow 15 years ago. There was a long-haired middle-aged glamster who was staring bitterly into the air and cackling every 7 minutes. Mason escapes this jagged fate as he isn't caved into his past and keeps creating. Plus, the man just has a golden ear. You can hear it in the brilliant way Ampage's music is woven into the background. The songs feature some stone-cold magnificent hooks and riffs. This undertone method works much better than stopping everything for entire songs that only bring joy by eliminating the momentum.
More than anything, the film has set me on an Ampage deep-cut hunt, which is paying off big time. Falling Higher: The Story of Ampage is something everyone is bound to get a kick out of. It's not your usual slice, but it will satisfy your deep-dish music cravings even better than expected.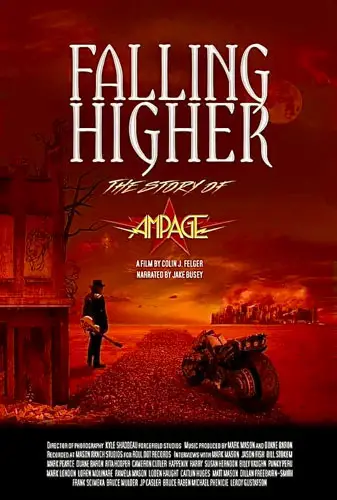 "…set me on an Ampage deep-cut hunt..."