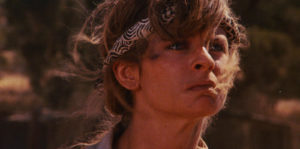 When director Mario Andreacchio made the micro-budget exploitation flick Fair Game in 1986, he intended it as a "B-grade video suspense thriller." But, as the Australian film became a cult classic, Andreacchio felt discouraged. "If people are taking this seriously," he said, "then I don't think I can make this sort of material." It seems like he didn't stay true to his word, having directed a slew of silly-sounding titles since then, such as The Real Macaw and Sally Marshall Is Not an Alien. But alright, let's honor the filmmaker's vision and not take this action-thriller, written by Rob George, seriously.
Turns out it's not that difficult. Boasting knowingly cheesy dialogue, hammy acting, preposterous action scenes, gratuitous nudity, and kangaroos, Fair Game exemplifies the midnight movie. No wonder Quentin Tarantino waxed poetic about it in the 2008 Australian documentary Not Quite Hollywood. One can easily spot the influences: lines pronounced with lip-smacking relish, jaw-dropping stunt work, prolonged car (and horseback) chases, and a way-too-massive explosion. Released after similar "traumatized woman hell-bent on revenge" fare like I Spit on Your Grave and Last House on the Left, but still presaging a plethora of interchangeable horror features, the story's lack of deep insight and political correctness feels both antiquated and weirdly refreshing. And definitely not to be taken seriously.
Jessica (Cassandra Delaney) runs a wildlife reserve in the Australian outback, helping out injured kangaroos. Three things are immediately established about her: she loves animals, sports uber-stylish men's shirts, and sleeps in the nude. A trio of sleazy kangaroo poachers – Sunny (Peter Ford), Ringo (David Sandford), and Sparks (Garry Who) – pile up in their Mad Max-looking SUV and harass Jessica, their intentions increasingly violent and sexual. A cat-and-mouse game ensues, with the scumbags hunting our protagonist through the prairie and demolishing her farm. Well, that is until she's had enough.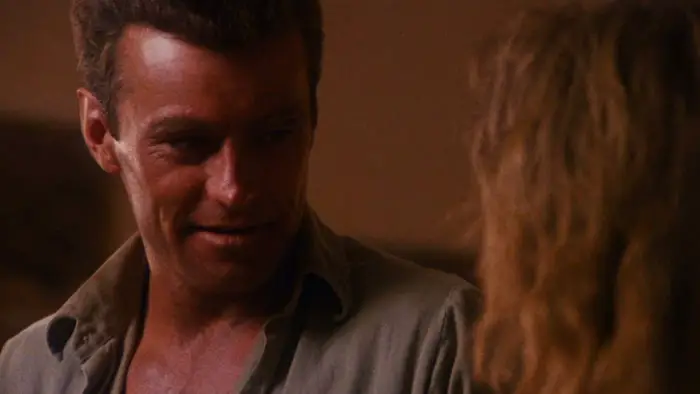 "…sleazy kangaroo poachers…pile up in their Mad Max-looking SUV and harass Jessica…"
Without revealing too much, here are a few highlights of Fair Game: a group of folks find themselves trapped in a cave by an induced rockfall; a character gets electrocuted memorably (is there any other way to get electrocuted?); someone is impaled, and another is burned alive. A lot of it is hilarious, whether intentionally or not: a jump scare involves a parrot; a snake slithers and wraps itself around Jessica in another sequence that's somehow as knee-slapping as it is suspenseful; at another unexpected point, a skinned kangaroo is discovered in a car.
It's all very 1980s, from the hair to the clothes (the zebra boots!) to the dial-up phones and aged sensibilities. That said, Delaney makes for quite a progressive, easy-to-root-for heroine. Yes, she may be scantily clad, but she braves three very toxic men. The film is beautifully shot by cinematographer Andrew Lesnie, who went on to work on – and win major awards for – huge Hollywood productions like The Lord of the Rings trilogy. The animal preservation theme holds up especially well 36 years after the film's release. The legacy is undeniable.
The plot holes, eccentricities, and nonsensical moments of Fair Game only emphasize what Andreacchio meant by "B-grade video suspense thriller." So suspend your disbelief, get a little intoxicated if you're of age (if that's your thing), and you'll most certainly enjoy this wildly entertaining piece of trash.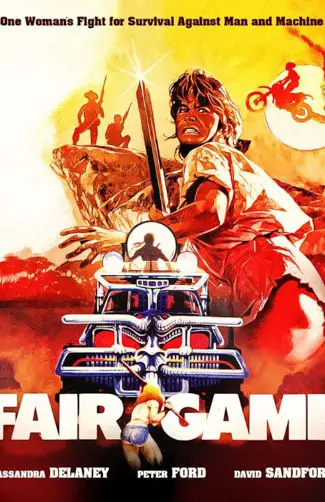 "…wildly entertaining..."