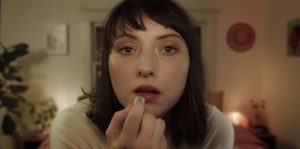 SXSW 2020 FILM FESTIVAL REVIEW! Izzy Shill's Face to Face Time couldn't come at a better time. Now that the entire world is promoting social distancing to hinder the spread of the coronavirus, family reunions, group gatherings, and relationships are now turning to apps and technology to see each other from afar. That being said, Claire (Izzy Shill) and Danny (Sean Patrick Mcgowan) aren't currently in the midst of a pandemic, but they are victims of distance.
Claire and Danny have been on two dates, and they both want to see where this relationship goes. An eager Claire decides to spice things up by having a video chat with Danny, aiming to virtually spur some carnal pleasure. Before hitting the call button, Claire puts on stimulating lingerie, a clean shade of makeup, and practices posing on the bed.
Moments later, Danny accepts the video chat, but he only halfheartedly acknowledges Claire's presence. Danny is frustratingly distracted by his phone and work. In a telling attempt to steer Danny's concentration away from work, Claire poses on the bed, cluing him in on her true motivations behind the call.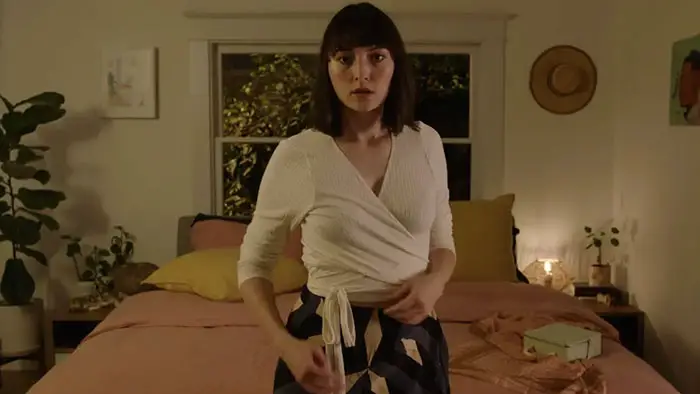 "An eager Claire decides she wants to spice things up by having a video chat with Danny…"
What ensues in Face to Face Time is an acutely awkward "What if?" scenario. Without spoiling the hilariously abrupt conclusion of this uncomfortable sex comedy, Shill develops the situation with purposeful mise-en-scène. Since Claire is trying to set the mood, her bedroom contains two red-tinted bedside lamps, light red sheets, and the camera is positioned directly at the bed.
Because Danny is unattractively caught up in work, his bedroom is less colorful, with vanilla sheets and pillows, a contemporary bedside lamp, and a desk lamp that shines down on a stack of papers and a glass of water, suggesting that he was still working when Claire called. And the camera captures Danny in a natural state, unlike Claire, who does everything she can to manipulate the call.
Neither of them is necessarily good at coquetry, but it has only been two dates. Their flirtation is made up of grating "Ums" and "I guess'," but it goes to show you how dating can cause this alarming measure of discomfort, even in a virtual sense.
Along with directing, writing, and editing the film, Izzy Shill assumes the role of Claire, the hesitating and slinky lead who comically tries to attract Danny's attention through cringeworthy dirty talk. Sean Patrick Mcgowan is convincingly clueless as Danny, whose faltering eyes and outlandish behavior becomes increasingly mortifying.
With smart composition, Rachel Geller's unassuming production design, and Devon C. Johnson's upbeat electropop score, Face to Face Time is a peculiarly funny 6-minute film that exploits the awkwardness of dating, especially when the date is being played out via video chat.
For all of us, communicating in such a way is our reality now. In these uncertain times, Izzy Shill's Face to Face Time is a snappy reminder of how any conversation or date over video chat can be just as embarrassing as a face-to-face encounter.
Face to Face Time was scheduled to screen at the 2020 SXSW Film Festival.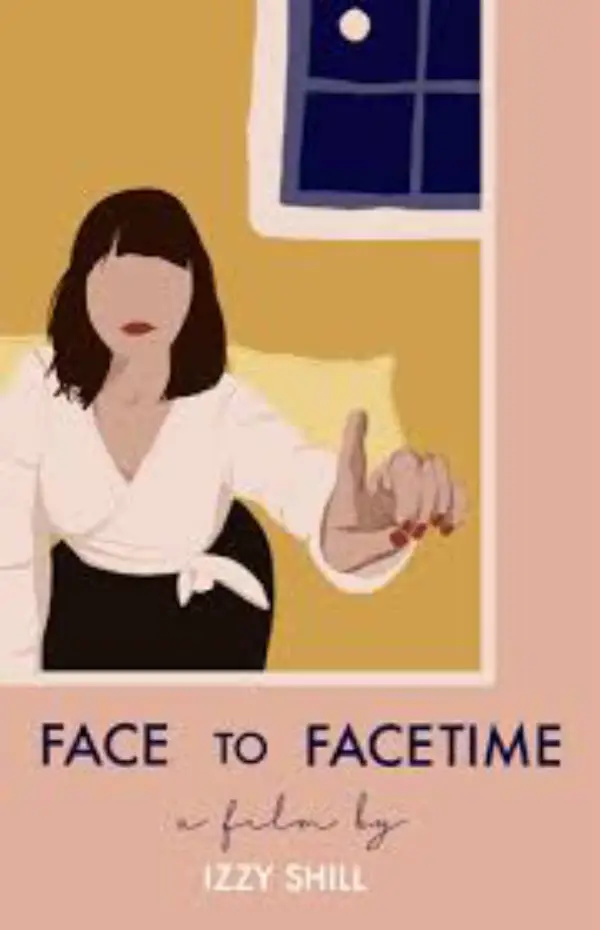 "…a snappy reminder of how any conversation or date over video chat can be...embarrassing..."