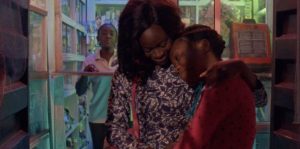 AFI FEST 2020 REVIEW! Eyimofe (aka This Is My Desire) is the debut feature of brothers Arie and Chuko Esiri. When it comes to cinema from Nigeria, we tend to only think of it in terms of Nollywood, as one does with Bollywood in India. But they have quite a rich and burgeoning independent scene, best illustrated by this film. Set in colorful Lagos, the movie is split into two distinctive halves unfolding like a documentary with its realistic style. Also shot in 16mm, its cinematography gives it a nostalgic feel, appropriately making the movie timeless and universal. 
Eyimofe explores the daily lives of Nigerians hoping to migrate to Spain and Italy; thus, the chapters are named after these cities. The film aims to give viewers an understanding of why people feel that migrating is their only option. It shows the long, tedious, and painful process that migrating is even before arriving at a port of entry. The nonsense of bureaucracy, always changing policies, administration oversight causes headaches at every turn.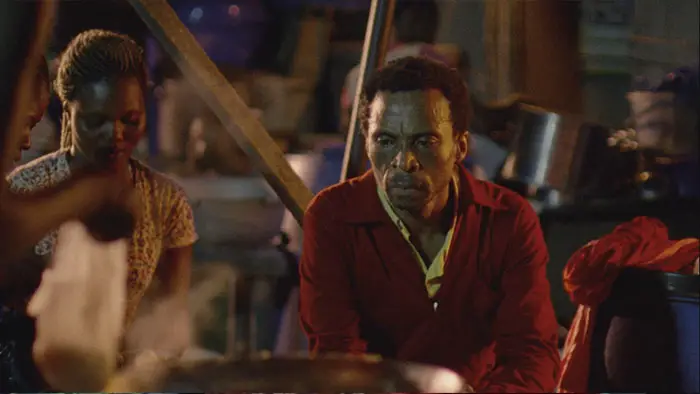 "…explores the daily lives of Nigerians hoping to migrate to Europe, respectively to Spain and Italy…"
Then, of course, everything is 100-times more complicated if you are not rich with the right education, connections, or sadly but obviously, not the right color, ethnicity, religion, or hold the "wrong" passport. Like the main characters, one needs to be resilient, resourceful, and ready for all letdowns or else. Otherwise, like our first protagonist, one might lose patience and go mad. 
So we follow the very personal yet universal struggles of folks barely making ends-meet but working extra hard to realize their dreams to live a better life of more hard and honest labor. Eyimofe starts with the story of Mofe (Jude Akuwudike). He is an electrician by day and a security guard by night, and an all-around handyman fixing things for the neighbors in his spare time, hence his nickname, Engineer. He is dedicated and hopes to save enough and get his paperwork in order so he can make his way to Spain. Alas, after a family tragedy, all his plans are jeopardized.
The second act is about Rosa (Temiloluwa Ami-Williams), a hairdresser and bar waitress. She also has a few other hustles on the side so that she can afford her rent and the pricy medicine for her pregnant teen sister. On top of that, the young Nigerian woman is trying to purchase documents for Italy with the help of a middleman… well, a "middle-woman." A wealthy "aunty" who seems clearly not worried about abusing and taking advantage of vulnerable and less fortunate individuals. Rosa's journey is one of many hardships and a fight for acceptance as a struggling woman. She is constantly under pressure and faces many barriers, including prejudices. As depicted in heartbreaking scenes, she is viewed callously by others stereotyping those like her as desperate "gold diggers or parasites."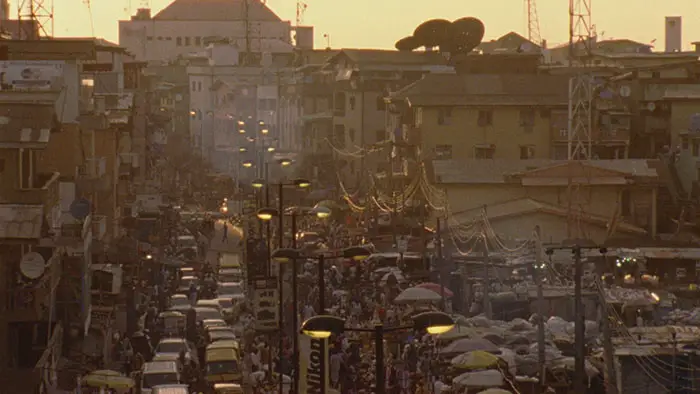 "…is emigrating really worth it, or should people stay in their countries to maybe find success at a dire cost?"