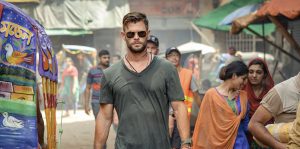 I don't know about you, but there's something pretty cathartic at this point in time, where we're all stuck at home, and the world's not offering up much in the realm of positivity, about seeing a bunch of sh*t getting blown up. That's one of the biggest takeaways I got from the newest Netflix movie starring Chris Hemsworth, Extraction. I say this because, oh man, there are so many explosions and gunshots, that there's little time left for much else.
Hemsworth stars as Tyler Rake, an Australian mercenary who is hellbent on destruction, whether it's himself or others. One of the first things he does is jump off of a cliff that is 30 meters above a body of water, and once he's in the water, he holds his breath for as long as he can. He follows this devil-may-care path for the entirety of the film. Rake gets an assignment right before the big plunge, which is to retrieve the kidnapped son of Indian drug lord Ovi Mahajan Sr. (Pankaj Tripathi).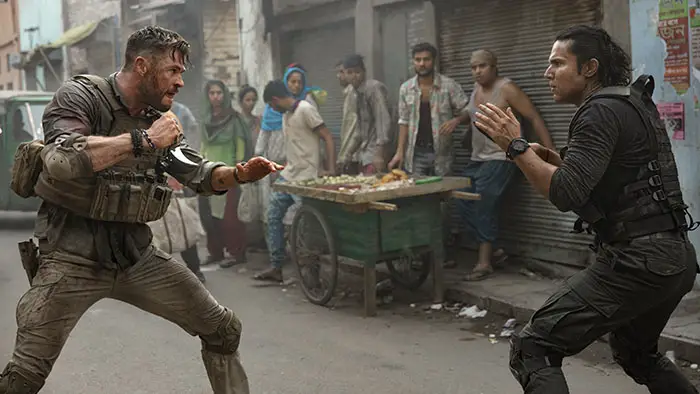 "Rake gets an assignment…to retrieve the kidnapped son of Indian drug lord…"
Ovi junior (Rudhraksh Jaiswal) was taken by Bangladeshi drug lord Amir Asif (Priyanshu Painyuli), and Mahajan entrusted his right-hand man, Saju (Randeep Hooda) to take care of it. Saju called Rake's associates in for the job but didn't give them all the money, having his own plans on how to execute this operation and get a little something extra for himself.
Ovi junior is being held captive in a dank room in Dhaka, Bangladesh. It doesn't take Rake too long to figure out where he is, but the bigger problem he must face is getting Ovi and himself out of there alive. There are plenty of obstacles in the way of this, most of which include guns and bombs, one of which is David Harbour, who steals all the scenes he's in, which is no surprise whatsoever.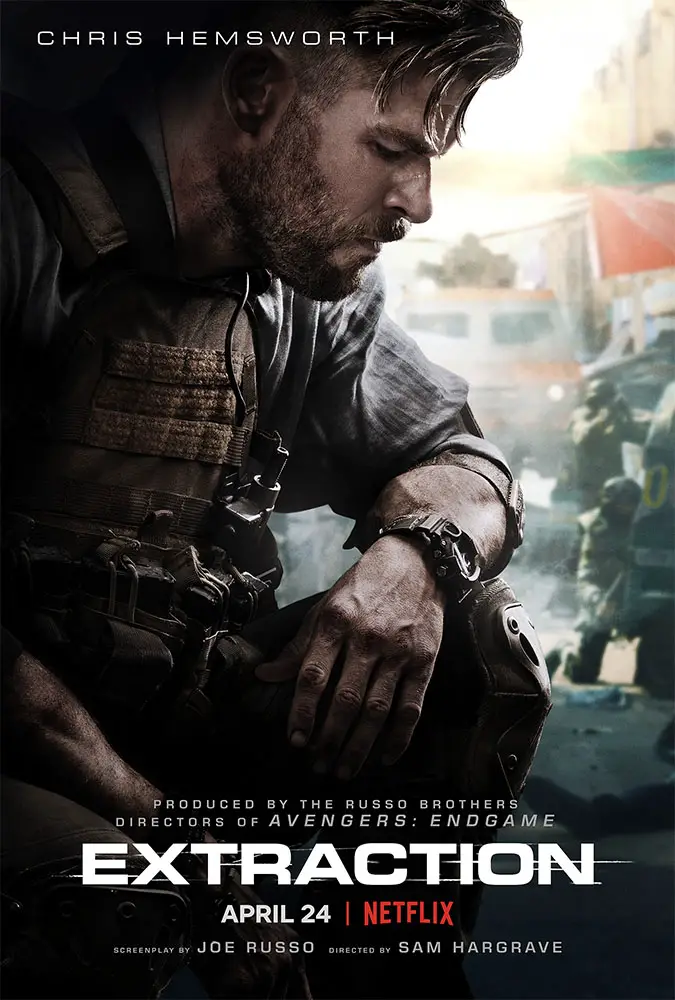 "…a perfect film to watch during the quarantine..."