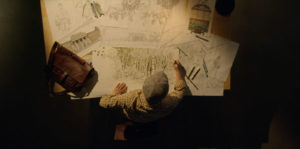 In March 2002, followers of a banned religious group hijacked a Chinese state-run television station to tell the truth about Falun Gong. In hopes of spreading the truth about this maligned religion, the results didn't turn out so well for its followers. Their story is told in the Jason Loftus documentary Eternal Spring (長春).
Eternal Spring follows Canadian comic book artist, Daxiong and his quest to tell the definitive story of his fellow Falun Gong supporters. The film uses Daxiong's art to illustrate the events leading up to the station hijacking and its deadly aftermath. Taking a cue from Flee  (last year's award-winning animated documentary), writer-director Loftus upgrades the story with Daxiong's exquisite comic-book-style art and 3D animation.
The story is simple and tragic. The spiritual practice of Falun Gong began sweeping across China in a massive wave. Derived from Buddhism, it combines meditation and exercise to center its followers on the tenets of truthfulness, compassion, and tolerance. When the movement grew too large, the communist Chinese government banned it and began spreading propaganda that Falun Gong was dangerous and a direct threat to China's atheistic beliefs.
Followers were arrested and, like every other religion in China, forced underground. Then, as the Chinese government hit hard against Falun Gong, a small group of believers developed a plan to hijack the television station in the town of Chang Chun and play a video that explained its true peaceful nature. The plan worked, which in turn triggered the Chinese government to arrest over 2000 people along with the capture, persecution, and torture of those involved in the actual hijacking.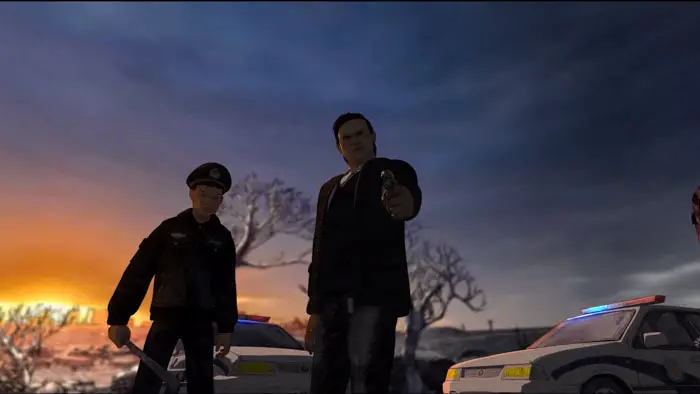 "…followers of a banned religious group hijacked a Chinese state-run television station to tell the truth about Falun Gong."
Determined to tell the entire story as truthfully and factually as possible, Daxiong travels around the world to speak with his cohorts who escaped China. He first shows them drawings of Chang Chun, hoping to trigger memories. Then with pen and paper in hand, Daxiong uses their testimony to fill in the gaps of his own traumatic recollections, which Eternal Spring beautifully shows. His goal is to ultimately honor their sacrifices and bear witness to China's lethal disdain for religion and anything spiritual.
The documentary is a bleak and harrowing story of a people unable to practice religion or express spirituality under threat of persecution, imprisonment, and hard labor. But it's also the tale of a small group of people willing to take on a losing battle to fight for what they believe in. History is sprinkled with martyrs willing to give their lives for a better way of life following their intangible deity.
I don't mean to bury the lead, but the real attraction to Eternal Spring is its animation. Daxiong is an incredible artist. His drawings are near-perfect renderings of his friends, compatriots, and the town of Chang Chun. Animator David St-Amant masterfully turns Daxiong's line-drawn art into fully fleshed-out 3D animations. So much so that you'd swear it was real. I want to see more of this style of animation. If anything, it should inspire comic book creators to consider the possibilities that 3D animation has to tell their stories.
The movie is a tough watch, though. Movie fans have certainly seen their fair share of tragic stories of injustice, and Loftus' film is no exception. The brutality laid against our heroes is graphic, and its images will stay with you long after the credits roll. Falun Gong also serves as a cautionary tale of when a government garners so much power that it can squelch freedom of religion and freedom of thought.
Eternal Spring is a beautiful film about freedom. It's also a film that is currently flying under the radar, rife with controversy but is well worth seeking out for a serious evening of cinema.
For screening information, visit the Eternal Spring official website.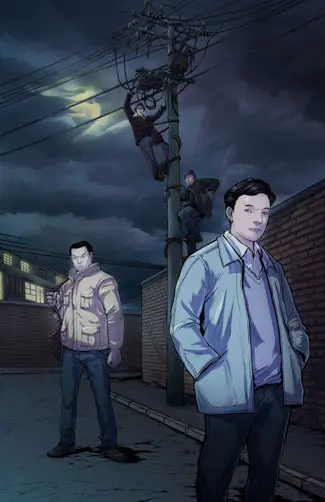 "…the real attraction to Eternal Spring is its animation."