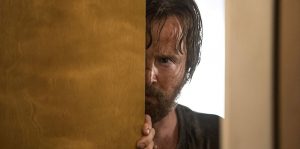 Breaking Bad ended in 2013. Six long years have passed for fans who are now dropped unceremoniously back into writer/director Vince Gilligan's drug-crazed Albuquerque. To absorb this film, being a fan is requisite: it does not stand on its own. The film is effectively a two-hour episode of the show rather than a traditional movie. That is fantastic if you're a fan, though. Breaking Bad was arguably the best show for its time, and maybe the best show of all time. The show ended with Jesse's fate unknown. Even though he's free, he's not out of danger. Key players in the drug world know he is a master cook, and they could use his skills, and there will need to be payback for the people Walter killed. 
Picking up Jesse as he lives through his first 24 hours of freedom, we see him desperate to get off the street and out of sight long enough to collect his thoughts and formulate a plan. Gilligan has done his magic again, making us sympathetic to Jesse and Walter, who in any other context, are clearly despicable people, willing to steal and kill, sacrificing their own families and friends to further their ambitions.
The premise of Breaking Bad was always that these actions have consequences, now and in the future that these violent delights will absolutely have violent ends, to misquote Shakespeare. Yet, somehow along the way, viewers came to understand these characters. Jesse never rose to the level of maniacal narcissism that defined Walter, but he was still a thug we wouldn't think twice about in real life. In El Camino, he's our thug.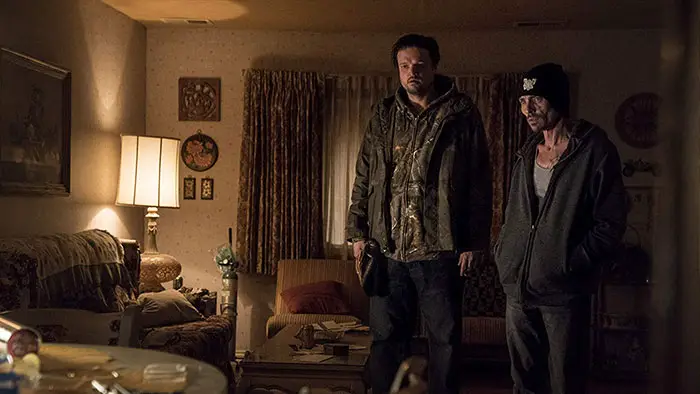 "…a satisfying return to and continuation of the story."
It's important to see what happens to Jesse, so we can learn who he's become. No longer the careless punk who teamed up with his old Chem teacher to make a quick buck cooking meth, he's become a shell of his former self, a man haunted by the consequences of his poor decisions, but his experiences have informed a more thoughtful maturity (as well as a nasty case of PTSD). His years in the meat grinder of Walter White's insanity have caused him to grow up, at least some. 
He's lost everyone he cared about, but in doing so, he learns that there are people he did and does care about. We get some wonderful flashbacks to people in his life. Walter, Mike (Jonathan Banks), his girlfriend Jane (played by the amazing Krysten Ritter), and in the El Camino story we touch base with Skinny Pete, Badger, and the vacuum cleaner repairman who helps people disappear, played by Robert Forster (who passed away just a few days after this film was released.) There's even a fair chunk of time devoted to the loathsome Todd Alquist. If there's any character more repulsive than Walter, it's Todd.  It is a homecoming reunion, a love letter from Gilligan to the fans, but above all, a character study.
Netflix released El Camino as a film, but it doesn't work as a film. It's light on plot, focusing almost exclusively on the character of Jesse Pinkman and his frantic push to get out of the horrific situation he's in. That said, for fans of Breaking Bad, it's a satisfying return to and continuation of the story. Perhaps there's still more to come in the world of Breaking Bad, as we don't know the ultimate fate of Saul Goodman (Bob Odenkirk), Walter and Jesse's attorney. His show Better Call Saul may reveal that part of the tale. El Camino means "The Way," which describes Jesse's journey perfectly. Good? Bad? In either case, it's a gripping tale of a man paying for his sins.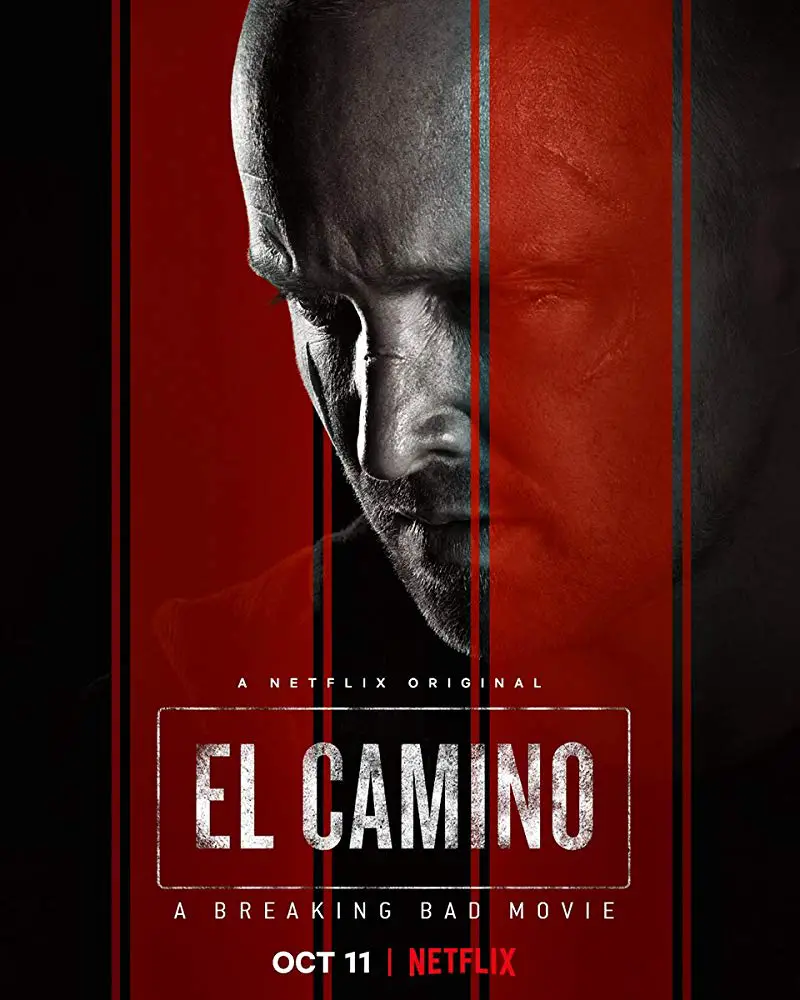 "…Gilligan has done his magic again, making us sympathetic to Jesse and Walter..."