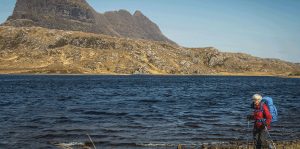 Simon Hunter's Edie spotlights a frail elderly woman mustering the courage to climb a literal mountain in the Scottish Highlands. Physical hurdles aside, Edie is another feel-good dramedy of somebody who isn't getting any younger, but they're only getting more motivated to do the unthinkable. And what better way to amplify one's expectations than having Sheila Hancock, a virtuoso of the Royal Shakespeare Company, helm the leading role in Edie.
Aging is an ineluctable process, as is aging out of love for a lot of couples. For curt elderly woman Edie (played by the marvelous Sheila Hancock), the marriage she forged with her husband seemed to deteriorate more swiftly than usual, but she stayed for her daughter. It isn't long until Edie's disabled husband, who she had spent 30 years caring for, passes away, liberating Edie from the controlling shadow her husband cast over her entire marital life. Three years down the road, Edie continues to learn how much she abhorred the disabled husband she had spent 30 years tending to. Her awfully terse daughter, Nancy (Wendy Morgan), tries to facilitate a move from the family house into a retirement home without picking up on the hints that Edie isn't prepared to be confined to a nursing home yet.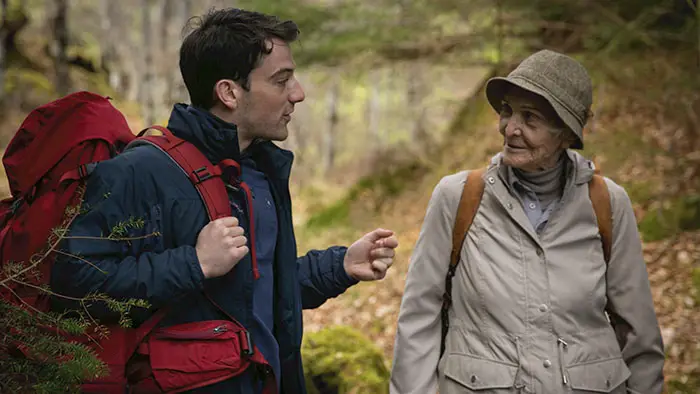 "To make matters more complicated, Nancy breached her mother's privacy and read her diary…"
To make matters more complicated, Nancy breached her mother's privacy and read her diary, which underscores the scathing feelings Edie had about her marriage. Nancy is devastated that her mother didn't talk to her about it. While scavenging through her belongings, Edie finds a postcard of Mount Suilven sent by her father. Instantly, she's transfixed by this postcard, and inspired to fulfill her father's dream and climb a mountain in the Scottish Highlands. So Edie drops everything and hops on a train, supposedly arriving a day early and unable to find a hotel room because her reservation was made for the next day.  Edie gets defensive, emphasizes how "sharp" her mind is to the hotel employee, but that still leaves her room-less. Edie's driver, an attractive young man named Jonny (Kevin Guthrie), having failed to secure a room for her, offers hospitality at his place. The next day, Edie gets the equipment she needs for the journey. Unwillingly receiving the aid from driver turned guide Jonny, Edie trudges through marshy ground, inclement weather and trite debacles, which expectedly involves blithe disputes between Edie and Jonny that deepens their partnership.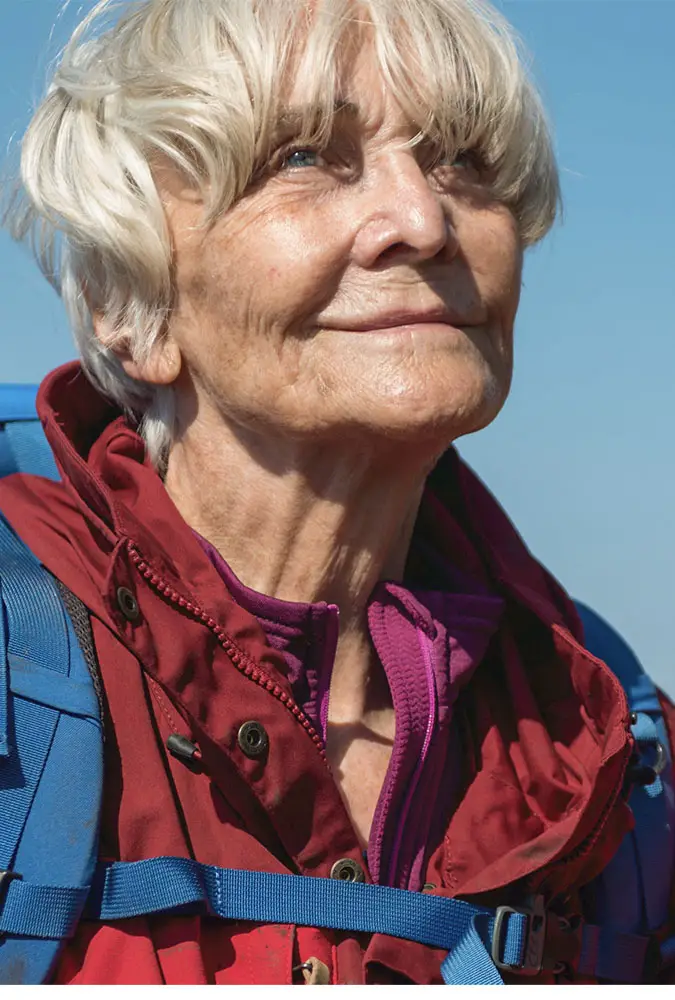 "…Sheila Hancock's quiet demeanor and unwavering confidence are still mightily contagious..."