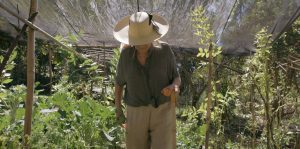 One of the world's leading authorities in Mexican cuisine is a 95-year-old English woman named Diana Kennedy. Director Elizabeth Carroll's feature documentary, Diana Kennedy: Nothing Fancy, is a profile of this prolific cook. Fair Warning: Don't watch this film on an empty stomach.
Carroll's documentary is split into the sections interwoven throughout this beautiful tapestry. There is Diana's life story, her work and study of Mexican cuisine, and her vibrant life today at 95. After World War II, Diana traveled to Jamaica to see the world with her friends. Her journey took her to Haiti, where she met her future husband, Paul Kennedy. The two would move to Mexico, where Paul worked for the consulate, and because of her love of cooking, Diana hosted dinners.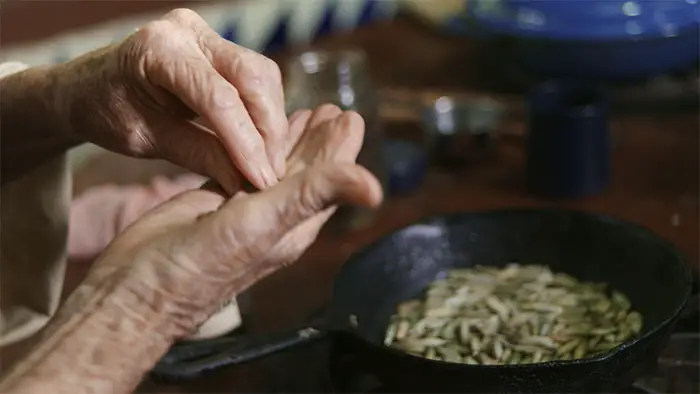 "On every trip, her goal is to get at least one new recipe…"
Now officially an ex-pat living in Mexico, Kennedy found herself exploring the entirety of this beautiful country. She would visit various street markets and discover new foods, herbs, and dishes specific to that location. During a meal prepared for an editor from the New York Times, he suggested that Kennedy write a cookbook. From there, she became a best-selling author, TV personality, and a two-time James Beard Award winner. She was also decorated with an Order of the Aztec Eagle from the Mexican government and became a Member of the Order of the British Empire from the United Kingdom.
What drove Kennedy's passion was her relentless curiosity. We ride alongside Kennedy in her old Toyota pick-up as she visits street markets in some of Mexico's most remote locations. On every trip, her goal is to get at least one new recipe. Walking down the busy street, she's always talking with vendors about where they got their local ingredients. She carefully observes how each dish is made and always asks questions. Mexico is a vast country, and what set her apart as an expert is her knowledge of regional cuisines. Every region is distinct in the food they cook, often based on the landscape and agriculture of that area.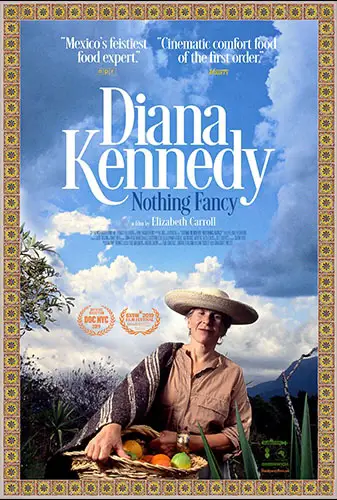 "…about as perfect a food doc gets."