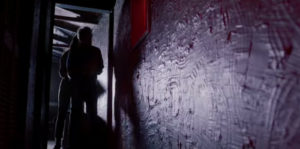 Dawn offers no freshness to the genre, and every detail seems ripped out of the classic hits. The film clearly is trying to tell a perfect three-act narrative, beginning from the abduction, traversing through the abductor's motive, and leading to the revelation of the purpose. But the character of Dawn doesn't have a solid rationale. While Ryan probably wished to purposely draw the audience into a hardcore slasher film about the killer's murderous instincts. Sadly, that idea nowhere lands near the movie you actually get. Without the three writers creating a proper backdrop and diving into the characters, the story has already fallen apart by the final act.
In the beginning, two catchy names appear in the credits: Eric Roberts and Michael Paré. These two veteran actors make cameo appearances, which are wasted as unnecessary killings in sequences that make no sense. Their appearances only add to the confused, incomplete ending.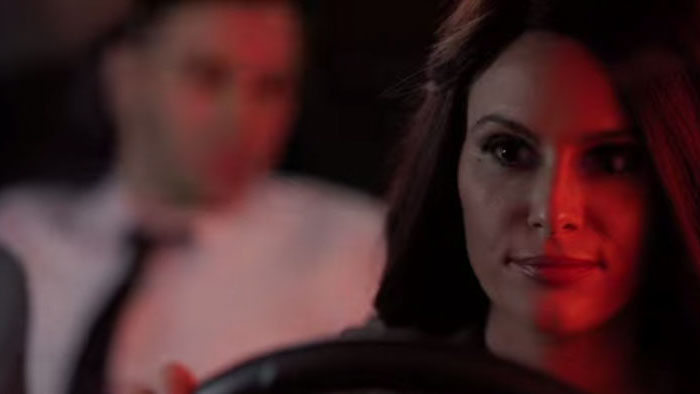 "…Sarah French…uses her screentime well…"
The only decent performance comes from Sarah French as Anna, who uses her screentime well. Her expressions are convincing, as is her line delivery. Besides her, Marcus Friedlander's cinematography is commendable. The director of photography uses bright neon lights to develop the frightening captive setting on-screen for a film shot entirely at night. The camera further does a fine job in the sequences featuring the three protagonists inside the car. Though the film doesn't induce claustrophobia, the camera angles nicely capture the tight space the characters are caught in.
You won't attach to the story, and the crux of it is not something you haven't seen a hundred other times. Even with names like Eric Roberts and Michael Paré attached, Dawn remains underwhelming. There are moments where the film touches on some interesting points, and it seems to build on something with the characters and the scenario they are placed in. However, the script sways away from them not long after. Whenever two cinephiles are discussing indie horror films, this will probably be left out.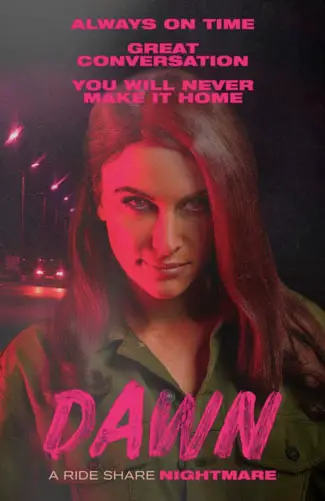 "…every detail seems ripped out of the classic hits."