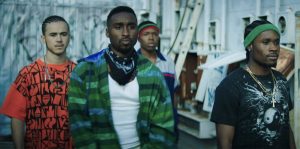 RZA is not only a founding member of the greatest hip hop crew ever, the Wu-Tang Clan, but he has also been racking up major Hollywood points lately. As he showcases his talents both in front of and behind the camera, it's obvious RZA has done his homework. Cut Throat City is his fourth directorial project and proves, much like with music, he's going to be a force to reckon with in the film industry.
In 2005, Hurricane Katrina destroyed a good portion of Louisiana. New Orleans resident Blink (Shameik Moore), a struggling artist, has recently tied the knot and has to figure out a way to feed his family after the storm took most everything they owned. After facing rejection after rejection at job interviews, and F.E.M.A.'s unwillingness to help them rebuild, Blink decides it's time to take more drastic actions. To that end, he recruits his childhood friends Andre (Denzel Whitaker), Miracle (Demetrius Shipp), and Junior (Keean Johnson), to meet with the most ruthless gangster of the 9th Ward, 'Cousin' Bass (T.I.), who has them rob a local casino.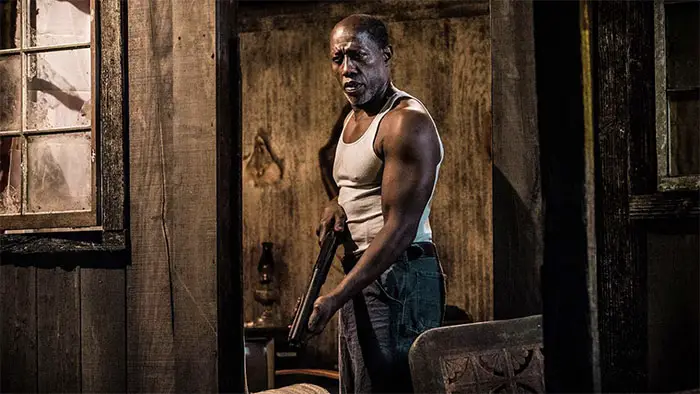 "…after what they thought was a successful heist, the four friends realize they have been set-up…"
But after what they thought was a successful heist, the four friends realize they have been set-up, and everyone, including the cops, are in on it. And what should have been an easy gig has now left one of the friends dead, leaving the other three on the run from a sociopathic gangster and the police. Little do they know, as their options are running out, Detective Lucinda Valencia (Eliza Gonzales) and city councilman Jackson Symms (Ethan Hawke) are the only ones trying to bring them in safely.
Cut Throat City has a ton of things going for it. Besides standout performances by veterans like Wesley Snipes, T.I., Rob Morgan, and Terrance Howard, I was equally impressed with Shameik Moore, who made his leading role debut in the urban indie hit, Dope. His performance gives Blink the emotional layers that help carry the weight of this film. The other performance that should be praised is Kat Graham, who has come a long way from her teenage witch role in the C.W.'s hit series, The Vampire Diaries. She gives a very believable and heartfelt performance as Blink's supportive and no-bullshit taking wife, Demyra.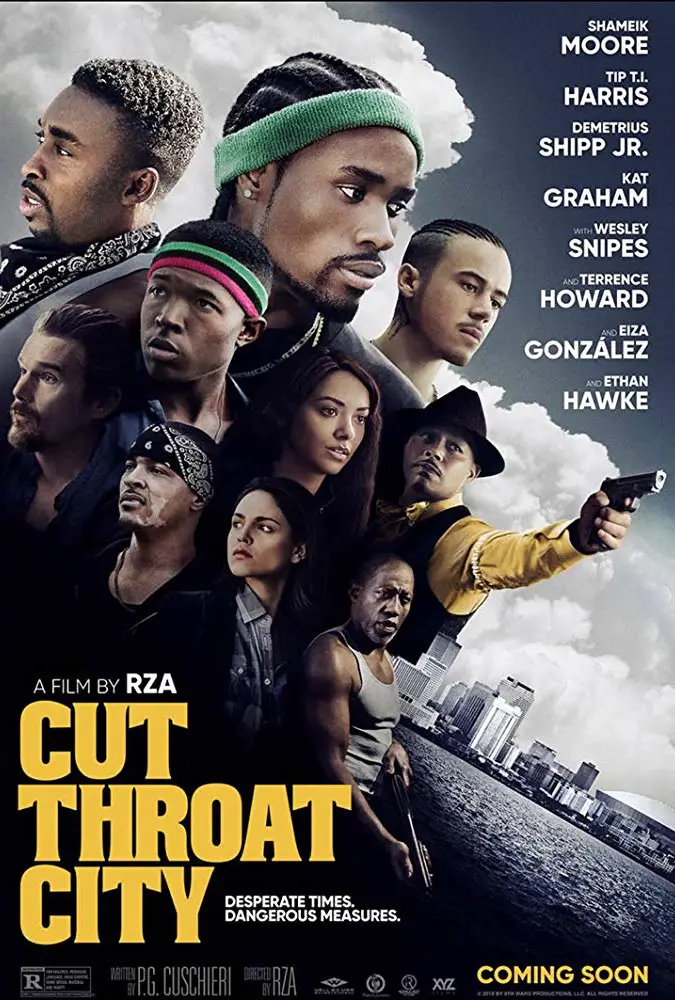 "…a love-letter to the city, and most importantly, the people, of New Orleans."