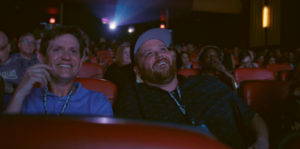 AWARD THIS! 2023 NOMINEE! Passions and addictions intertwine like fire snakes grappling in director Jared Callahan's remarkable documentary Clean Slate. Shot about five years ago, the film follows two filmmakers, Cassidy Detmer and Joshua Litton, as they collaborate on an indie short about addiction. The thing is, Detmer and Litton are both recovering drug addicts at the A Better Way Ministries Rehab in Georgia. They use their obsession with the film process as part of their recovery. It's something to do every day while not getting high on hard drugs.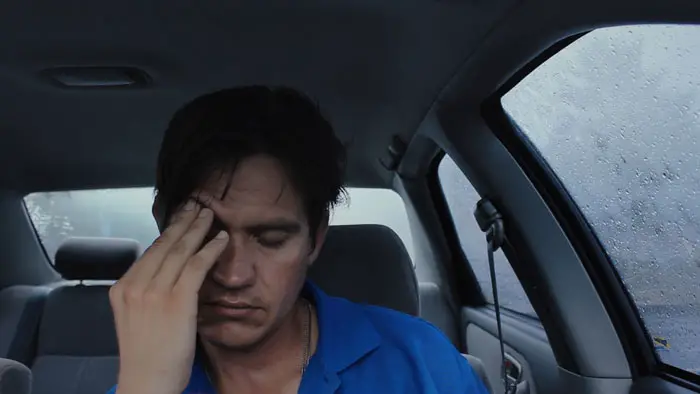 "…follows two filmmakers, Cassidy Detmer and Joshua Litton…recovering drug addicts…"
Then Detmer relapses and, due to the zero-tolerance policy, is thrown out of the program. While Litton works with others in rehab on pre-production, Detmer tries to stay clean and find a job. He remains fixated on making movies and haunts the indie section of Videodrome, the surviving video store in town. He begs A Better Way Ministries to let him participate in making the short, titled On The Fence. Unfortunately, his pariah status makes things complicated. The restrictions placed on Detmer hinder his involvement, all the while, Litton misses their former robust collaboration as the project moves forward. Dismal results on the employment front add to Detmer's frustrations, making his struggle to keep off drugs harder.
I'm going to give out homework and ask you to look up the awesome poster for Clean Slate. It's done in a style reminiscent of the 1970s era with the badass tagline: "Making movies is hard. In rehab, it's impossible." That sums up the narrative so well, yet it still doesn't hint at all the goodies writer-director Callahan has in store for us. The first big surprise is Callahan's jarring rendition of Detmer's relapse with an out-of-nowhere trippy montage of footage Detmer filmed of himself while f****d up. It is not only a clever and tasteful way of presenting the slip back into drugs. It also portrays the pressures of past partying as a huge instigator of relapsing, which is true.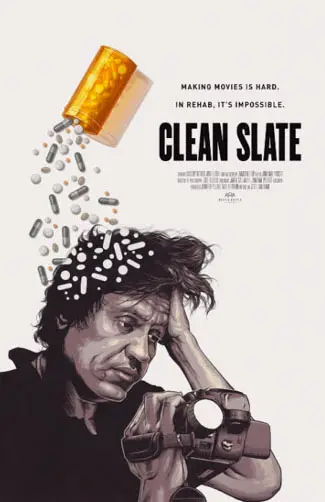 "…everyone involved has reason to be proud."