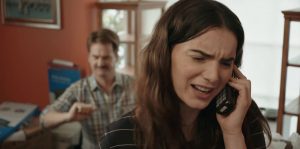 Let's face it. It's hard to make venereal diseases funny. And I'm not entirely sure Clap, a (very) short film by Allison Raskin, accomplished that goal.
I say I'm not sure, not because there weren't a few decent comical moments, but because when you only have 10 minutes (9:17 to be exact) to create a comedy, every other sentence has to be a punchline. Having said that, the script does hold up.
Clap is about a young (college age) woman, Beth (Allison Raskin) who, while working on an "Ikea type" dresser with her father, gets a phone call from her doctor telling her she now has Chlamydia. And from there on, it's a series of having uncomfortable conversations with her mom, dad, and ex-boyfriend about it.
Again, this movie is less than 10 minutes long, so there's not a typical "three arch storyline" here. But for the (obviously) small budget and the time allowed, Clap had a clear narrative and direction, and it hit all the comedic notes it was shooting for.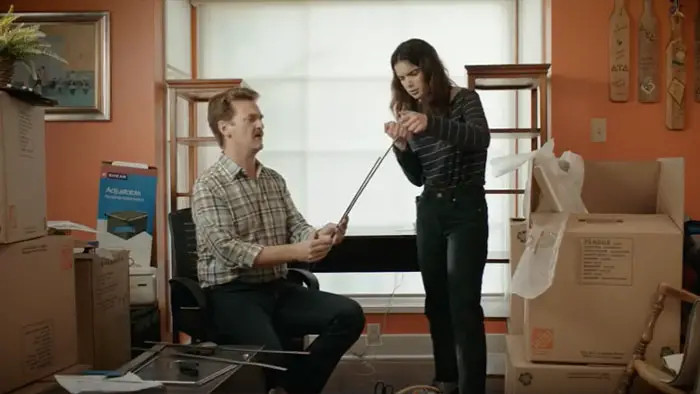 "…while working…with her father, she gets a phone call from her doctor telling her she has Chlamydia."
I should note though that I haven't seen many movies about Chlamydia, so you should probably take that quote with a grain of salt.
Would I recommend Clap?
To be very honest, I'm a little torn about this one. But I'm leaning more towards a recommendation. With such a short run-time, I would say give it a shot. If nothing else, it's a pretty solid example of how to do a short film properly. And even if you're not rolling out of your seat laughing, you'll probably get a chuckle or two out of it.
"…Clap is the best comedy about Chlamydia in recent years!"