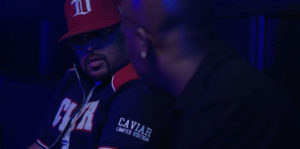 NOW ON TUBI! Nothing thrills me more than seeing indie filmmakers take on genres once thought only the big studios could do. Filmmakers Brandon Cornett and Roman Sloan made a gritty, violent thriller with Circumstances. Now we're onto the fourth film in the series, appropriately titled Circumstances 4.
You don't have to see the first three films thanks to an informative prologue. The story revolves around five characters. Reginald (Glenn Plummer) is a former gang member whose lover was murdered, turning him into a vengeful killing machine. He has a list of crime lords and gang members that he is going to kill vigilante-style one by one. T.A. (Demaris Harvey) has been on the wrong side of the law for too long, and after someone close to him is killed, he decides he needs to get out and undermine the gangs at the same time.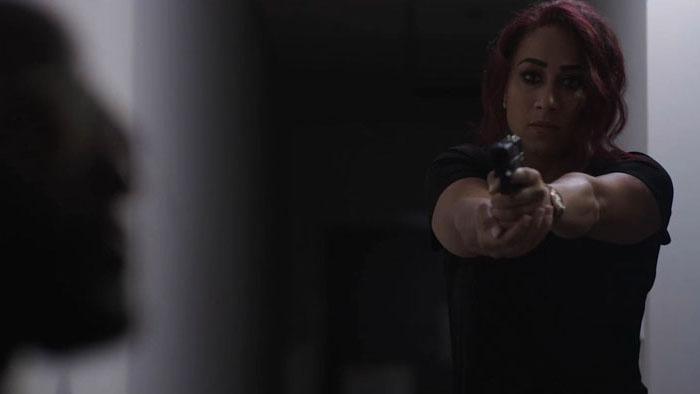 "…has a list of crime lords and gang members that he is going to kill vigilante-style…"
Then there are the teen lovers Ty (Jaylan Brown) and Angela (Parish Davis). At the start of Circumstances 4, Ty wakes up in a hospital bedroom after surviving a brutal attack. Angela tells him there's a better life for them, and they must get away and start fresh. But Ty still has friends in the gang, and they see he has the potential to move upwards after completing a few "tasks."
Lastly, there's agent Miraflores (Nicole Alexander), the only one in her precinct with integrity and virtue. While others would hold her back, Miraflores actually wants to do good and tackle crime head-on. She acts as the hub of criminal activity as she works for the Feds and is the only person the vigilante Reginald trusts amongst the good persons. The big villain is Mr. No One (Yusuf Vernon). His goal is to take over all of the crime operations in the big city by taking out the heads of the other gangs and blackmailing law enforcement with a hard drive full of evidence.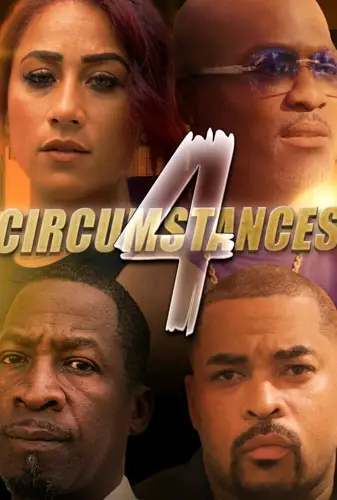 "…send a few million the filmmakers' way for Circumstances 5."