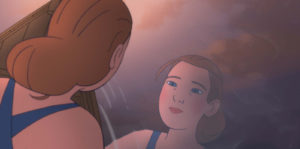 NEW TO THEATERS! There's no denying that Tahir Rana and Èric Warin's animated feature Charlotte is a remarkable tale of a formidable artist. It's bound to inspire those unaware of Charlotte Salomon's work, or her tumultuous plight, to do some further research. That's a commendable task the film accomplishes; however, considering its subject, the visuals fall a little flat, and a smidge of levity would have gone a long way to counterbalance all the relentless tragedy.
The story begins in early 1930s Berlin as the Nazi movement spread through Germany like cancer. The young Charlotte (Keira Knightley), an aspiring German-Jewish artist, resides with her famous opera singer mother Paula (Helen McCrory), father Albert (Eddie Marsan), and grandparents (Brenda Blethyn and Jim Broadbent). Soon, due to her father's affiliations, Charlotte gets accepted into a prestigious school.
Charlotte then follows our protagonist's journey through the years, slowing down to focus on pivotal moments. Charlotte has an affair with the dreamy intellectual Alfred Wilfsohn (Mark Strong). She gets expelled from the academy. Family members die off, one after the other, all as the Nazis are closing in. It's understandable why some of Charlotte's paintings feel rushed, as if she were running out of time.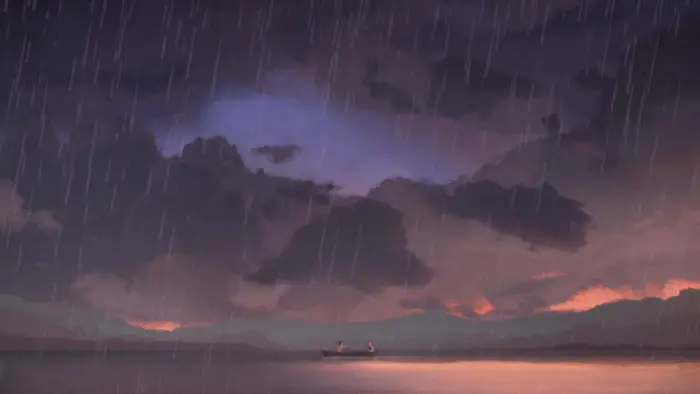 "…1930s Berlin…young Charlotte [is] an aspiring German-Jewish artist…"
The young woman spends the majority of the second half hiding in Cote d'Azur, a gorgeous ocean-facing residence owned by wealthy New York heiress Ottilie Moore (Sophie Okonedo). Charlotte meets the hunky Alexander (Sam Claflin), whom she marries, before the ultimate tragedy strikes. Apparently, Marion Cotillard steps in to voice "French Charlotte," but I'll be damned if I know when that happens exactly. All of the accents here are inexplicable: Austrians sound like Australians, Germans are British, and so on.
Rana and Warin pay dutiful homage to Charlotte's art with breathtaking renderings of her most famous pieces. Why they avoided such artistry and depicted her life in a simplistic animation style eludes me. Thankfully, there are still moments of genuine glory, if not always visual, then certainly emotional: a romantic swim during a thunderstorm; Charlotte's grandmother's devastating fate; the tragic ending, its final quiet moments leaving a forceful impact; and the occasional lovemaking sequence.
"Happiness runs much deeper than suffering, don't you think?" Alfred hypothesizes. Charlotte touches upon some enticing albeit well-worn notions of art as a savior, a ray of hope to cling to during the worst of times. "To elevate, to celebrate, to inspire," another character states about the function of art. Rana and Warin's film may not be perfect, but it does all three of those things rather effectively.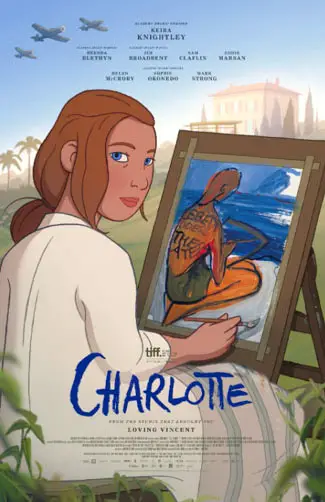 "…moments of genuine glory..."