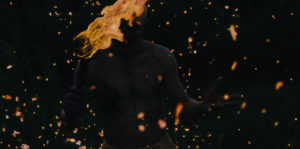 The blandly titled Chapter X is the sophomore feature from writer-director Christopher Scott Bradshaw. The filmmaker, who also served as executive producer and editor, uses the backdrop of murder to springboard into a mystery that ties into the main character's trauma. That's some noble ambition for an independent production, but is it too much for a director this early in his career?
Luke (Jared Shipley) is a happily married man with a newborn at home. However, news involving an inheritance from his parents throws his life into disarray. The reason it causes turmoil is that Luke's mom and dad were brutally murdered decades ago, and it has been haunting him ever since. Said inheritance is a cabin situated deep in the Wasatch Mountains along the southern border of Utah and Idaho. Hoping for closure, Luke sets off for the cabin.
Once there, memories come flooding back, some good, some bad. However, things take a weird and unexpected turn when Luke uncovers what his parents were working on before dying. Now, he must contend with family friend Adrian (Michael Flynn), portals, and demonic (?) visions. Can Luke find the peace he longs for, or is he doomed to repeat the mistakes of the past?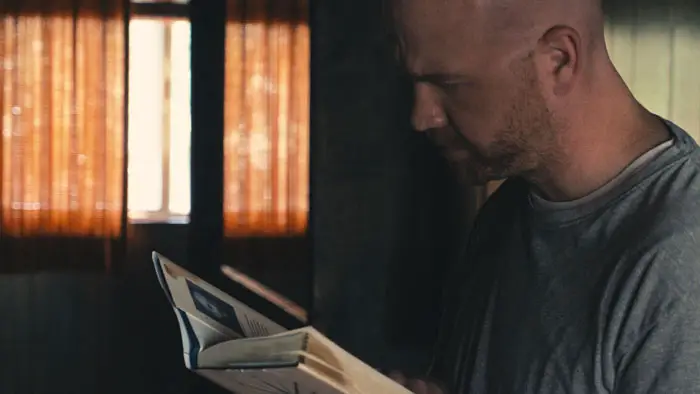 "…Luke uncovers what his parents were working on before dying."
Chapter X is an audacious and fascinating film. Bradshaw's story is highly original and goes into unexpected territory. Admittedly, those hoping for a horror entry will be disappointed. The film uses horror elements but is far more of a fantasy mystery than a tale intended to depart frights. With expectations properly managed, there's no reason audiences won't get swept away by Luke unraveling what happened to his parents. Without spoiling anything, the ending wraps up everything beautifully.
On the directing front, Bradshaw proves to have an excellent eye. The visuals often match the sheer bravado of the story. The lighting of the portal (past) creates an atmosphere of intrigue and danger. Meanwhile, Luke's look into his parents' final days has several great scenes. Luke's visions (that's not entirely accurate, but no spoilers) have glowing particles floating about. The wild nature of the plot is only exceeded by the creative cinematography.
Acting-wise, things are more mixed. Shipley is good, though his chemistry with his on-screen wife is only so-so. Flynn steals every scene he's in, but to explain more would ruin the surprise. Matthew Webb plays the monster Agares. His physicality and intensity add much to the mystery as well as bringing the only few scares available.
Chapter X is an intriguing title telling an original narrative. Bradshaw amps up the mystery with wild visuals and excellent use of special effects. The acting mostly works, and the ending is sheer dynamite.
For more information, visit the official Chapter X site.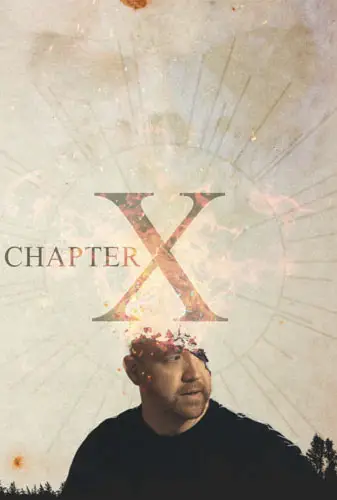 "…amps up the mystery with wild visuals and excellent use of special effects."