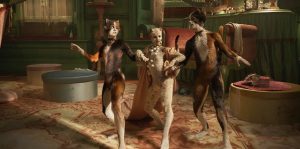 Cats stands out as one of the better musical adaptations to make it to the big screen. That's a bold statement, but it's true. The averages are not good. Into the Woods, Sweeney Todd, Mamma Mia!, Les Misérables (also directed by Tom Hooper), all should have been ten times better than they were but ultimately could not capture the magic of the dark stage and minimal props of Broadway. It's not to say they were bad (which they were), but they just could not bring to the screen the reason why we flocked to see them on stage. Musicals that did work are Chicago, West Side Story, and the television versions of Gypsy and Annie.
Cats join that illustrative group of successful musical adaptations of the original. This is important because it never has to be made again. It's been done for posterity and done right. Director Hooper appears to have learned from his Les Mes mistakes. First, he cast actual actors who can actually sing (sorry, Russell Crowe, but you butchered a great song). There's not a clunker in the group. The only ones to come close are Ian McKellen and Jennifer Hudson. In fact, Hudson may have overplayed the dramatics in the film's signature song, making the song a little difficult to understand.
Regarding the songs themselves, sure they're problematic individually, but pretentious enough to live on the Broadway stage. Each one is translated beautifully for the screen. On the stage, these songs are performed for a large theater and sung to the very last row, which requires power and strength. Cats successfully brings the singer up close and presented as equally powerful songs by playing to the emotions of the lyrics instead.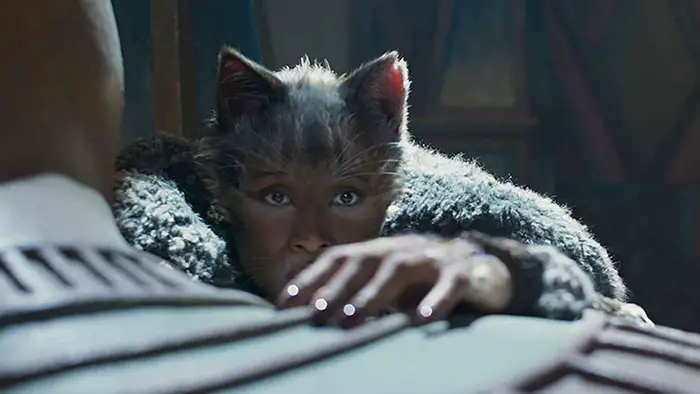 "…Hooper appears to have learned from his Les Mes mistakes."
Aside from the music is the dancing, which is top-notch. The real star here is Francesca Hayward. Her simple movements, like walking or turning her head, are graceful, and in spite of its heavy CG appearance, she is charismatic on-screen. You're immediately drawn to and love her as Victoria.
Let's get to the real controversy. Cats is overly CG…heavily. Every actor wore motion-capture suits, and their fur and make-up were added in post. Their ears were removed, and cat ears placed on top of their heads. Yes, it looks weird. It's also not enough that the actors had to move around like cats, but their movements were also enhanced to insanely inhuman levels. But thankfully, the balance is found so as to distinguish the enhanced CG and the brilliant performances of the dancers.
If you hate musical theater in general, Cats simply wasn't made for you. Cats has one audience and one audience only—fans of Cats. It's as if Hooper didn't even try to appeal to the masses but instead decided to capture the magic of the original in a cinematic way, and he succeeds.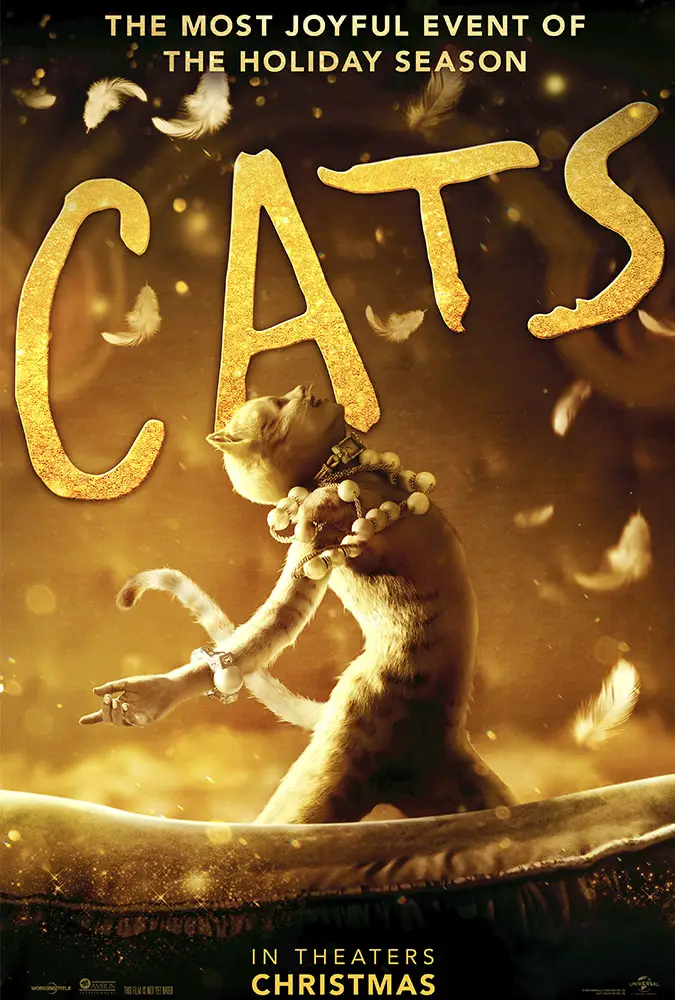 "…the definitive film adaptation of one of Broadway's most successful musicals."