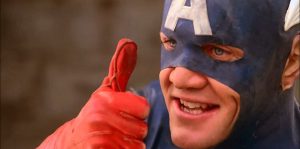 Writing this review now, in 2020, it would be easy to write off the 1990 Captain America in favor of the 2011 Captain America. While the 2011 movie represents the "grounded" storytelling that Marvel Studios and Kevin Feige are known for, the 1990 adaption represents the nostalgia in both look and feel for comic book collectors young and old. It's very similar to the 60s Batman, but without the horrible groaner jokes.
Yes, the recent Marvel Studio Captain America is a far superior version of Steve Rogers' origin story. Considering it cost Marvel Studios $140 million to make it with computer technology that didn't exist twenty years before, it better be the more exceptional movie.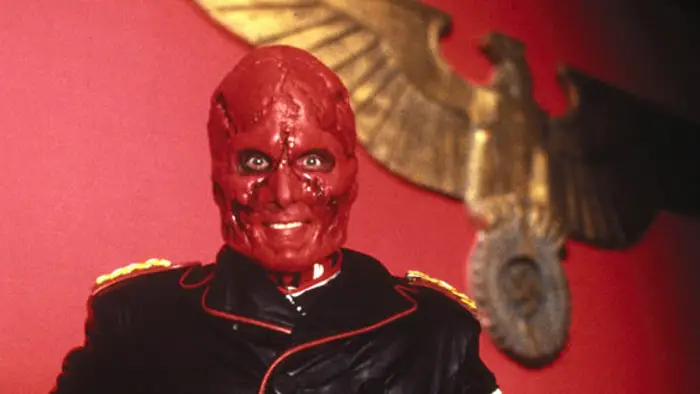 "You can't lose watching Captain America."
But is Pyun's Captain America worth watching? Is anything made in the early 90s worth watching? Pyun doesn't stray far from his signature style of storytelling. To me, the movie is a callback to my childhood buying Marvel Comics at 7-11. I would have loved to have seen this film in the theater for nostalgia's sake even back then. From an action, effects, and production standpoint, it was not dissimilar to other sci-fi/ fantasy films of that time. Stunt-wise, if Pyun had a few extra millions to spend, it would not have been hard to produce James Bond caliber stunts. The movie also has some star power behind it with Ronny Cox, Ned Beatty, Darren McGavin, and Melinda Dillon (A Christmas Story reunion).
But this is 2020, and there are realities to face. It's a silly movie. Captain America is a good-looking guy in spandex. I don't think we're going to fall in love with Matt Salinger as much as we did Chris Evans. When he throws his shield, it's guided by wires that could not be removed digitally. The Red Skull is far from nuanced. He's an evil guy, a literal Nazi. The lines between good and evil are clearly drawn. The story is the hunt for the Red Skull strung together with action set pieces and few beautiful damsels in distress.
You can't lose watching Captain America. It offers light fun and a lot of laughs (MST3K kinds of laughs). To you young folks, that's how movies use to be made… and we loved it.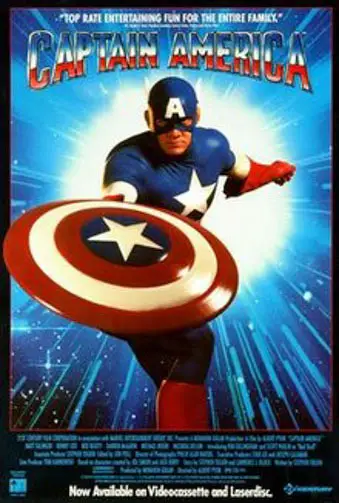 "…a callback to my childhood buying Marvel Comics..."