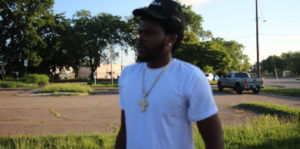 In some respects, I liked what co-writer/director/co-star Henderson Brathwaite was trying with Cake Soap. The ensemble cast is all of West Indian or Caribbean-American descent. But, unfortunately, low production values bring down the overall film.
Bouchon (Brathwaite) and his friend, Lougarau (Genie), are two hustlers with dead-end jobs. However, they both wish to do something more as not to waste their opportunity in the United States. While grocery shopping, they meet D'Leau (Blair Tate), who has a small business selling bars of soap known as Cake Soap. Bouchon and Lougarau want to take part in the company as salesmen. D'Leau is skeptical but ultimately decides to give them a chance as she and her team need to raise one hundred thousand dollars by the end of the week.
The two friends are unconventional but effective salesmen, quickly bringing a profit for D'Leau's team, known as The Maroons. However, as the sales rise, so do the stakes. Customers reportedly are experiencing discolored skin from the soap. Furthermore, The Maroons are under international investigation for embezzlement. They sell their products for high-end prices, which leads to the belief that this is a scheme. As the investigation ensues, things worsen for the group, especially for Bouchon and Lougaru.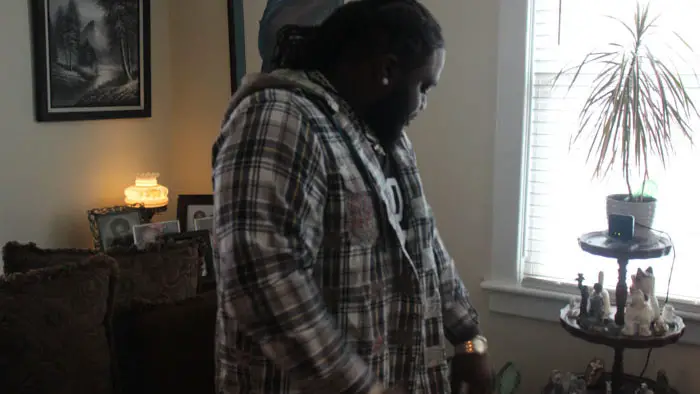 "…The Maroons are under international investigation for embezzlement."
Cake Soap has a good premise, and its message carries a lot of heart. What Brathwaite and his co-writer, Troy Nichols, try to do comes across well. The main issue is that the investigation happens much too late. The film is roughly an hour and twenty minutes, and the plot comes into play at around forty minutes. Prior, we see the leads living in their daily lives and learning to be effective salespeople. This causes the story to meander a bit.
Several performances also suffer, but it's not necessarily the actors' fault. At various points in the film, some moments show actors correcting their wording. But, of course, that's only a sample of the aforementioned low production value. The story is, unfortunately, hard to follow due to the often hollow and tinny audio. Lines of dialogue are either hard to understand, abruptly edited, surrounded by background noise, or cut into a shot with an actor's lips not moving. It's a shame because it takes away from what is overall a solid plot.
Worse still is the shaky handheld cinematography. Often shots will follow every action within a scene in a single take. This is a good concept in theory, but the result is dizzying in practice. There was an attempt to correct this with post-production stabilization. Although, that worsens the shakiness. You can argue that the handheld camera work as a stylistic choice. That is a fair argument, but it becomes problematic when it affects the viewing experience.
In the credits, Brathwaite thanks his professors, the Virginia Production Alliance, and his school for helping him make his first feature. It's hard to fault the film for its production value, knowing it was a first feature on a low budget. Cake Soap shows that Brathwaite has a voice but perhaps needs more trial, error, and experience to become the filmmaker he desires to be.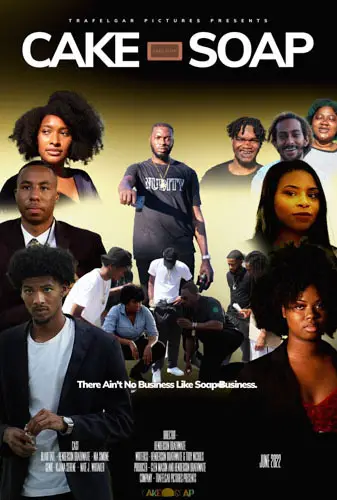 "…a good premise, and its message carries a lot of heart."