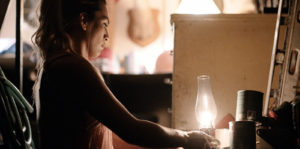 Tugboat captain Pierre Guillet makes his feature-length directorial debut with Bristol Fashion. Guillet wrote the screenplay with Timothy John Foster, from a story by Foster and star Lea Nayeli. The drama follows Christina (Nayeli), who buys a fixer-upper of a boat in hopes of escaping her unstable home life. Esteban (Raul A. Perez) works at the dockyards the boat is stored at and agrees to help her fix it for an hourly rate.
As the two talk, it turns out Christina also needs a place to crash. Being the well-intentioned guy he is, Esteban lets her stay in a long-abandoned vessel that is just rusting away. In between shifts at the grocery store, Christina and Esteban fix the boat and her new home, while drug dealer Cadillac (Richard DiFrisco) visits every Wednesday. But, Esteban begins feeling jealous and then starts acting weird when he discovers the truth… Christina is a transwoman.
Bristol Fashion bubbles with sincerity and charm. Nayeli is incredible as Christina, who loves to have fun, but plays her personal cards close to the vest. It's not that the character is trying to dupe anybody, but she does not feel the need to explain herself at every turn (and quite frankly, nor should she have to). The actor plays this trait perfectly, allowing audiences to instantly empathize with and understand Christina from the moment she speaks.
Perez starts a bit rough, speaking a little too quickly and feeling a bit stiff. But, after 20 or 30 minutes, he begins to embody Esteban more naturally. This becomes most evident over a dinner Christina makes for him. When he talks about his mom and why he's dressed up, Perez is entirely believable. DiFrisco is fun as Cadillac, making the man's anger come from a real place, not just a source of plot contrivance. Plus, his softer side, based around acting and The Pirates Of Penzance, allows the actor to go big in a way that works.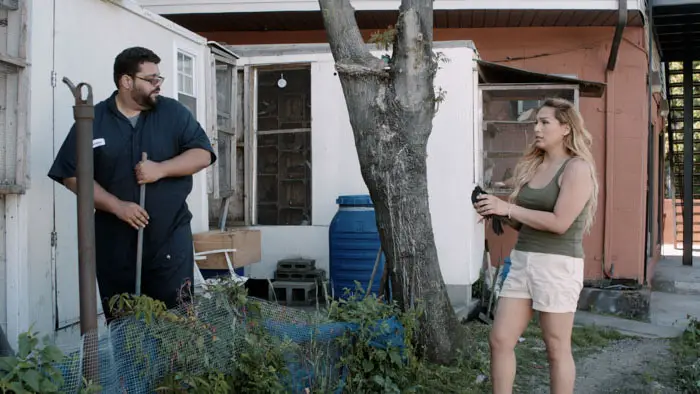 "…Christina…buys a fixer-upper of a boat in hopes of escaping…"
Guillet wisely lets the characterizations and acting do most of the heavy lifting. But he does not rest on his laurels, as he balances the varying tones of Bristol Fashion expertly, never leaning into the maudlin nor the melodrama too much. As such, the comedy and drama live together well.
However, there are a few issues. For starters, the grocery store largely disappears after a scene or two of Christina working. During the interview, Christina's ID still lists her deadname, but this is barely an obstacle to overcome. The one co-worker introduced bonds instantly with her, with is super sweet and helps sell the tagline's "affirmative" statement. But these ultimately lead nowhere, so they feel superfluous. As such, the film either needs to be longer to further explore the lead's ups and downs at her new job, or it should be excised entirely.
The other issue with Bristol Fashion is more shocking but still not huge. For inexplicable reasons, Christina doesn't use people's preferred names/nicknames. Esteban prefers Steven, but because it is more "Latin" she calls him Esteban, which only his mother does. Cadillac is the man's drug dealing name, while his given moniker is Gerald. Guess which one Christina uses? As a transwoman, it would seem that she'd know the importance of calling one by their preferred names more than most. As such, it is remarkably odd that she does not.
Bristol Fashion is incredibly well acted, sports fantastic characterizations, and a sweet sensibility overall. Nayeli is excellent as the lead, commanding every second she's in. Her co-stars aren't quite as good, but they still prove endearing. Though the writing and story structure could use a bit of work, the fact is the film's important because representation matters. And to have such a charming representation that eschews melodramatics in favor of honest, humorous conversations makes it all the more necessary.
For more information on Bristol Fashion, head to its official website.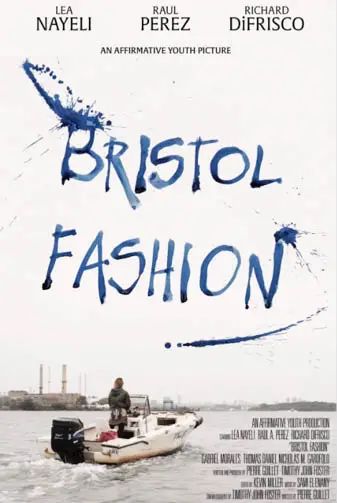 "…Nayeli is excellent..."