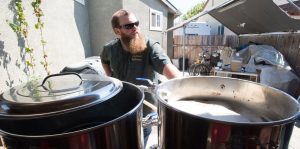 In recent years there's been a boom of all things "locally brewed," from coffee to kombucha and, of course, a revival in the interest of brewing beer. And this is what director and co-writer Christo Brock's documentary, Brewmance, is about… sort of. As the title suggests, America's love story with craft beer might have begun in the 1970s, but the art of brewing beer has never been more popular or hip. Therefore, individuals and groups of people all over the land start concocting their own potions for fun or business.
We embark on the journeys of several Long Beach beer enthusiasts wanting to open their own breweries and observe them over months, from batch trials to the construction of their establishments to the running of the business and everything in between. Viewers also get to know these guys personally, what brought them to brewing, and why they are doing this together. Their reasons to start a brewery are as varied as beer.
For some, it is a family bonding activity, and for others, it is a dare between friends that evolved into a professional project. To a few folks, it represents a promising enterprise for a career change or a cool thing to do as a job. Some might be on a quest for the finest flavor. Still, for others, it is nothing more than a weekend hobby that blew up into a full-time business after too many dudes said: "Dude, your beer is really good; you should sell it!"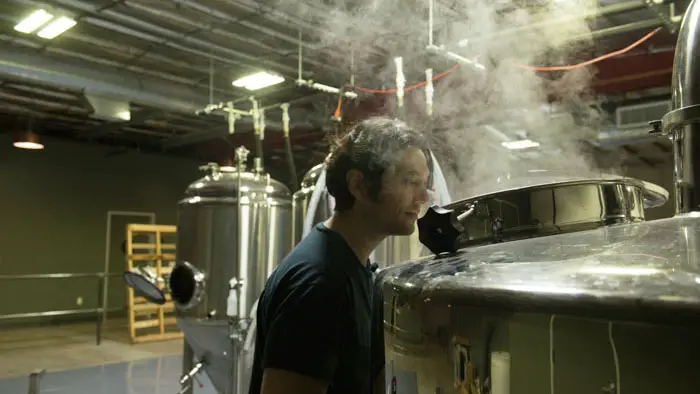 "…several Long Beach beer enthusiasts [want] to open their own breweries…"
The main people we follow are a father and son whose love of beer is a family affair and musicians who swapped their instruments for beer. Sure, these homebrewers decided to go big for money, but they soon realize that brewing beer is not just for the passionate and that it requires near 24/7 commitment. Brewmance presents these facts with humor and almost no filter as viewers learn more about the ups and many downs of the alcoholic beverage industry.
There are also interviews with famous beer makers, innovators, and historians to talk about the history of breweries and beer. Or, more specifically, American independent breweries, from the early days to how it became a lucrative niche and a "big deal" for hardcore brewers and fans who gather to taste and participate in events where prizes are awarded to the best beers based on all kinds of attributes.
In addition, there are a couple of sequences where the audience learns more about how beer is made. These bits are, for better or worse, the highlight of Brewmance. The recipes and processes, explained by specialists, are illustrated by small and simple yet effective graphics. The various types and textures are likewise explored. Still, the film does not have enough informational content because Brock and co-writer Sonja Schenk are more interested in the individual human stories of the mostly white men behind the beers.
So, in the end, Brewmance is just another story about people – and again, it is important to mention, mostly men – chasing another American dream. A dream about making the perfect brew while enjoying yourself and being surrounded by friends and family. Of course, making a profit or winning best beer awards is the lovely bow capping off all the hard work.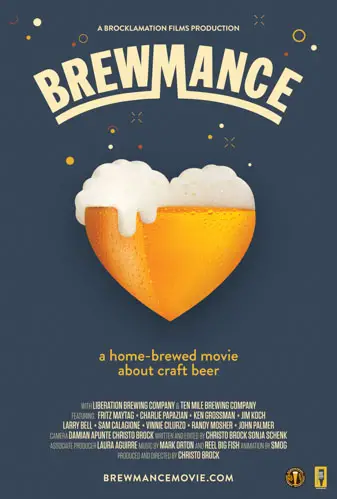 "…presents these facts with humor and almost no filter..."