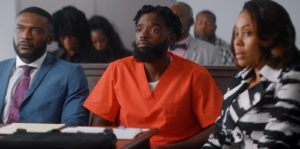 Director Mark Harris' courtroom drama, Breaking Bounds, is interspersed with a romance teetering on the edge of failure. But more than anything, screenwriters Marvin Nelson and Lotten Yeaney have scripted a heady tale of immigrants in America. With the cold open, we see the terrible event leading to the plot's central part. Two gay black men are attacked by their immigrant Uber driver because Senegal does not culturally accept gays.
When Eric Deng (Xavier McKnight) shoots the driver in the leg to incapacitate him, he is found not to have a concealed carry permit and is arrested. As he is an immigrant from Uganda, the U.S. is currently contemplating deporting him as punishment for owning a gun without a permit. To prevent his deportation, Deng's parents hire David Eguasa (Kenneth Okolie) and his partner/love interest Lola Henderson (Dawn Halfkenny).
Framed within the tale of defending Eric is the family drama David experiences from his relationship with Lola. David's mother does not want him to marry a Black American woman. She insists he marries an immigrant from their native Nigeria. David, of course, is not interested in pleasing his mom. At the same time, he keeps Lola an arm's distance away from him so as not to irritate his parent. This obviously leads to great strain in Lola and David's relationship, and as Breaking Bounds progresses, you're left wondering if this love can survive David's obsequious relationship with his parent.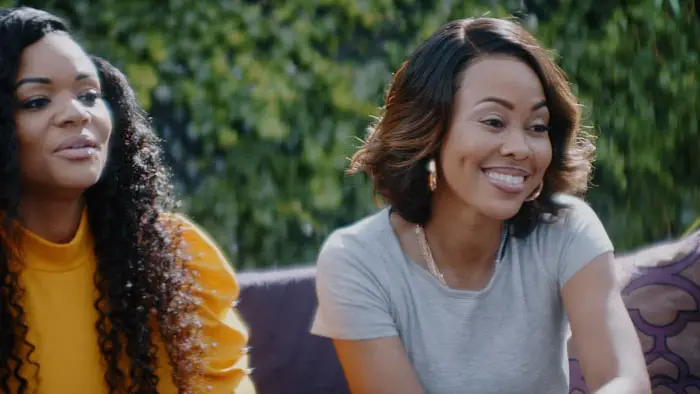 "David's mother does not want him to marry a Black American woman."
Meanwhile, a great mystery exists in the case. The Dengs have been less than forthcoming about why Eric is determined to stay in the States. It seems Eric has not come out to his Ugandan parents, and they have no idea their otherwise brilliant and selfless son is a homosexual. This would likely cause great tension in the family, and they would be more inclined to let him be deported and ultimately punished for disappointing them with his sexuality.
Breaking Bounds has a lot to say concerning the push/pull of the relationship between naturalized Americans from Africa and their parents. It clearly and unflinchingly portrays all the bad blood and emotional sabotage that occurs when your parents are unhappy with your life choices. Simultaneously, it explores a legal system that doesn't want to adjudicate hard questions. The black-on-black crime of the Uber driver attacking two gays with a bat is of less interest to the court than the simple solution of deporting a young man who had a gun, which was less than legal. That this drama unfolds in Chicago tells you everything you need to know about the legal status of owning a firearm.
Harris has directed a solid film here. It is a thorough tale of courtrooms and romance. If you find that intriguing, seek it out. Breaking Bounds isn't going to provide any pat answers. It will, however, provide you with much food for thought. Especially if you're contending with an immigrant parent, the film's insight and wise observations may be right up your alley. Ultimately this is a decent film and worth streaming.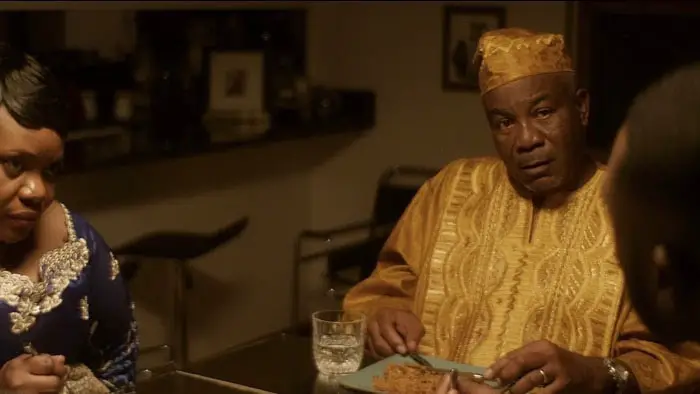 "…intriguing, seek it out."