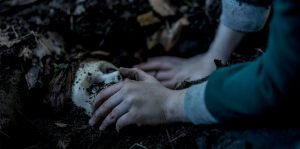 What is it about talking doll films that keeps drawing in crowds? Sure, dolls are inherently creepy, glassy-eyed little replicas of human beings. But after all of the Child Plays and Annabelles, do we really need another horror series revolving around an anthropomorphized marionette? Stacey Menear and William Brent Bell, the writer and director of 2016's The Boy, and now its sequel, Brahms: The Boy II, seem to think so. Having just endured the film, I am dreading the inevitable "universe crossover", The Boy III: Brahms vs. Annabelle.
There's a good story hidden within the murk that is Brahms: The Boy II, one about demons haunting an adolescent child, about their parents' inability to control those demons, about the deep, intimate bond formed between parent and child that gets blemished once the outside world starts to seep in. Brahms: The Boy II avoids telling that story. The story it tells is about a haunted doll. Period.
"…Liza and her husband take [their son] out to the country…where he instantly digs up Brahms, the evil doll."
At least the first part – spoiler alert for those that haven't seen The Boy – had the somewhat-surprising (and highly unlikely) twist of its crazed, mask-sporting antagonist living within the walls of his home… for 30 years (hah!). The film seemed indecisive about its supernatural roots; there was a disconnect between its haunted first half and slasher-flick second. To switch things up, Menear and Bell go "full supernatural" in Brahms, and the results are incredibly silly.
After a traumatic robbery, Liza (Katie Holmes) has reoccurring nightmares. Her son Jude (Christopher Convery) fares even worse: he stops talking altogether, communicating via written notes. With the hopes of reigniting their son's speech ability, Liza and her husband Sean (Owain Yeoman) take him out to the country – to Heelshire Mansion, to be exact – where he instantly digs up Brahms, the evil doll. Liza and Sean allow Jude to keep it, with the hope that the doll will help – and for a while, it does. Jude starts sleeping alone again, for example. He also claims that Brahms speaks to him, demanding that the family follow his rules.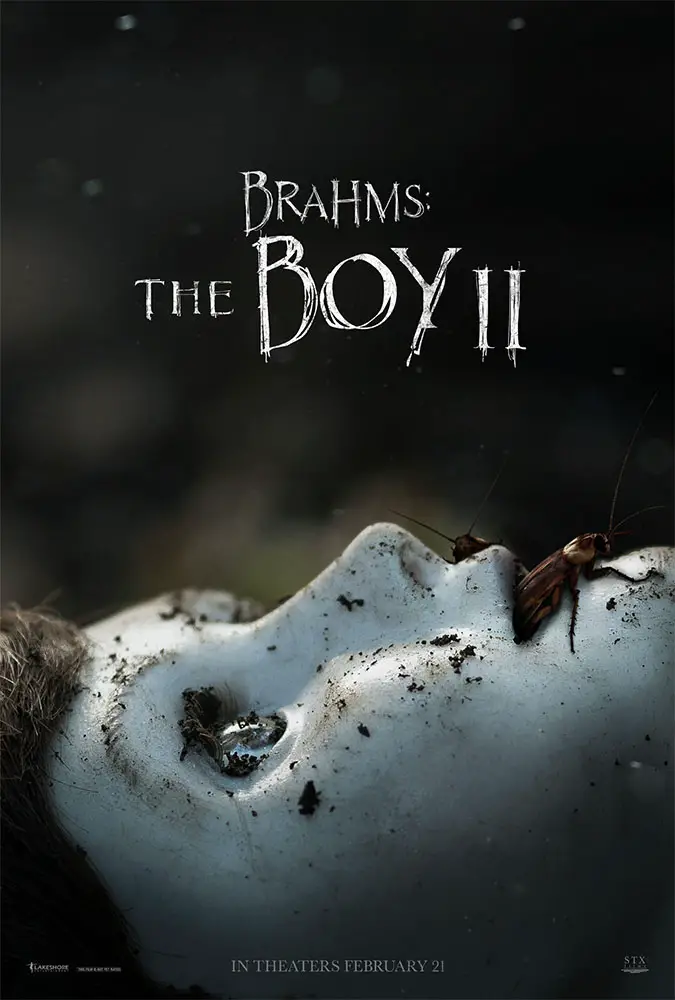 "…I do admire the filmmakers' favoring atmosphere over gratuitous gore, the film's a mess"