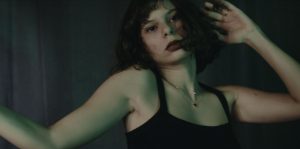 Malik Isasis' Bitter Sugar is the story of two women from Tunisia with very different stories and perspectives on living in New York as part of the professional dance scene. Hela (Amina Ben-Smail) just arrived in New York after being accepted to a prestigious dance school. This offer was the only one Hela received from around the world, and moving to New York radically shifts her relationship with her boyfriend back home.
Then there's Sadrine (Soraïa Scicchitano), who's lived in New York for quite some time. She is a hard, bitter person and doesn't put up with crap from anyone. She is not above physically acting on her very short temper. Sadrine also keeps everyone, including her maybe-boyfriend, at arm's length.
As luck would have it, both Hela and Sadrine find themselves in the same dance troupe, with its leader (Kenneth Browning) warning his team that they have to move fast in learning their final routine (forgive me if I'm using all the wrong terms). One would think the fact that Hela and Sadrine are both from Tunisia would make them fast friends, but it doesn't. In fact, small offers of friendship are quickly and tersely rebuffed by Sadrine.
It's worth talking about the storytelling style of writer/director Malik Isasis. Bitter Sugar is not a straightforward narrative. The story is really about the friendship between Hela and Sadrine. It's a character study of two women that should have become fast friends from the start, but instead, their interaction starts rocky, and their bond builds slowly over time and in not-so-friendly ways.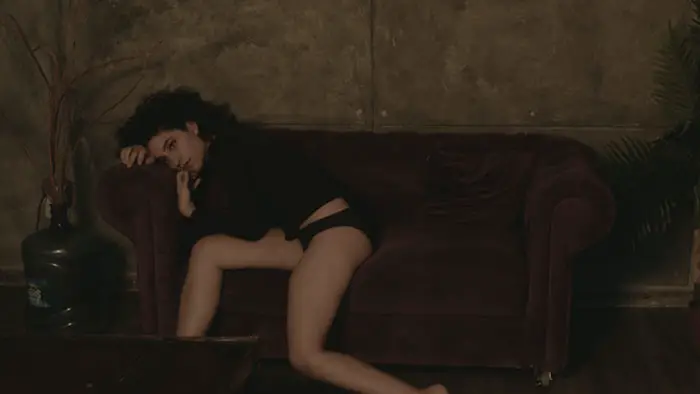 "…Hela and Sadrine find themselves in the same dance troupe…"
The film is not for everyone. The runtime is almost two hours, and it feels like it. I found myself wanting it to pick up the pace, but that could be my American cinematic impatience and ADD taking over. Speaking of contrast to American movies, the dance segments are small in scale. They take place in a medium-sized studio with five dancers, including our leads. If this were an American production, the dancing would come off much more polished and close to perfect, which wouldn't reflect reality in any way. I like the fact that the dance feels more personal (in its imperfection) and not over-produced like song and dance films of the Golden Era.
Bitter Sugar is all about the journey and not the destination. I can't say anything about the movie's finale. Though its crazy ending comes out of the blue, this moment reinforces the characterizations we've seen up to now and our leads' friendship. The story is aided by wonderful performances from Amina Ben-Smail and Soraïa Schicchitano. Both are charismatic, as Hela and Sadrine, respectively. Schicchitano is particularly good at having a mean side while remaining somewhat likable.
As a whole, the film feels much more experimental than dramatic, blending numerous visual elements. Several individual dance numbers have an interpretive, dream-like atmosphere. The light purple subtitles and unique font, and formatting of text messages are interesting. I've never seen that done before.
I found myself drawn to the many themes of Bitter Sugar. I mentioned the themes of friendship, but there's also the fish-out-of-water feelings of our two main characters, the toxic masculinity that exists in the world of dance, and rape culture as well. Both leads handle each situation and confrontation differently, which makes for great and nuanced storytelling from Malik Isasis.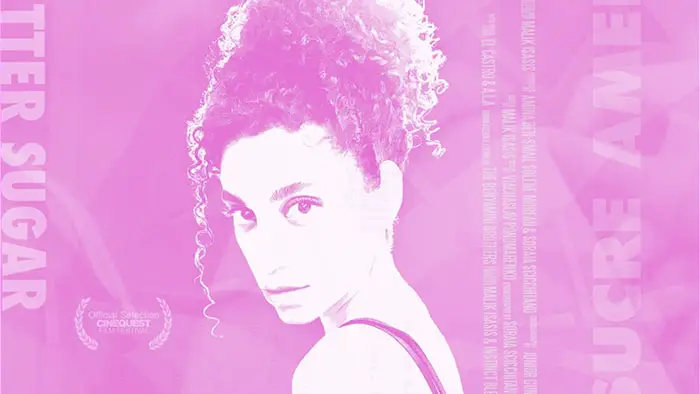 "…wonderful performances from Amina Ben-Smail and Soraïa Schicchitano."