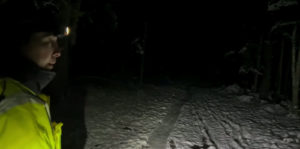 As alluded to above, with Beyond the North Woods, we have ourselves The Blair Witch Project meets Tenet. The genius self-reflexivity matched with an orderly rollout makes the brain-splitting turns followable and enjoyable. The filmmaker definitely impresses with the elevation his concept brings to the format. This is some clever found footage fuckery. Todd's editing of Soderlind's excellent iPhone camera work is razor sharp, especially in the split-second "mistakes" strategically left in.
The acting keeps up a near-perfect illusion of reality, for the most part. Todd is smashing, knowing how far to stretch his character's flaws without drifting into being hateful. Soderlind nails it, rocking the screen with a dead-eye realistic performance. Hylenski is very good, and I completely bought her as a real living, breathing hiking addict.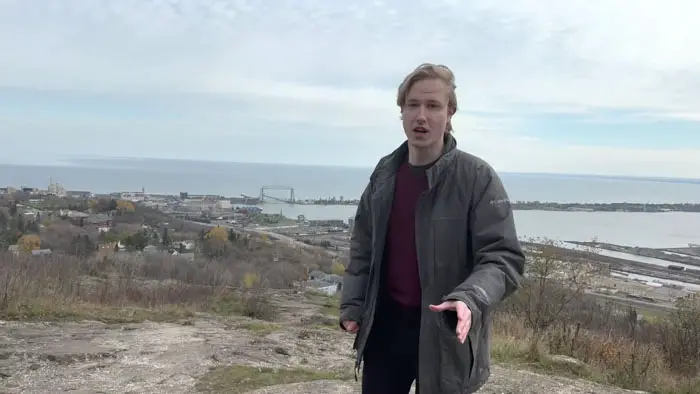 "…worth seeking out, particularly for fans of Nolan and Lynch…"
Rasmussen has a pivotal role in Beyond the North Woods and has a lot more to do than the others. The problem is, Rasmussen is a ham. He's not just broad, raw, and enthusiastic; he is pure, honey-glazed, chewing the scenery. The actor is such a ham he has spinning pineapple slices for eyes. His facial hair is actually tiny cloves. His performance is the most uneven part of what is otherwise a bullet train of a production.
Beyond the North Woods is worth seeking out, particularly for fans of Nolan and Lynch who like getting a little cross-dimensional. However, make sure you bring a loaf of rye and plenty of mustard for Rasmussen's hammy acting.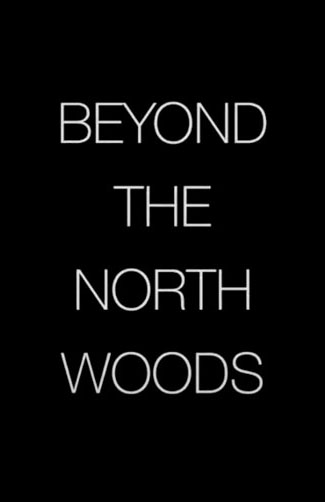 "…adding to the length would impact the brisk pace and tight composition."