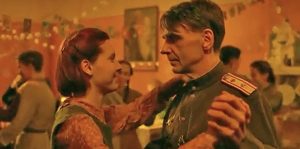 Something to be said for Beanpole is that it is incredibly bleak, with a few shocking scenes that bring early Lars Von Trier to mind. It is definitely not a feel-good movie, even though Iya, Masha, and company are trying their very best to do so with the circumstances to which they're relegated. It's even more sad to see the delusions that some of the characters, particularly Masha, live under to not go completely insane. Iya and Masha are both just looking for a way to heal from the horrors they've faced, which is something that any survivor of war could understand.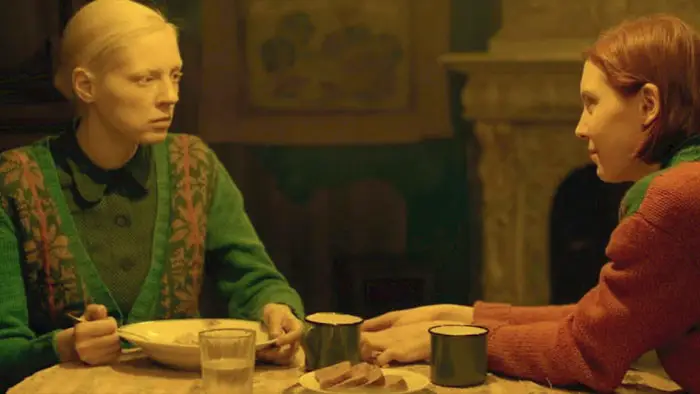 "…not for the faint of heart, and it may leave you feeling…sadder than you were before going in…"
I wholeheartedly recommend this film as a glimpse into the effects of war on female soldiers, and also as an opportunity to see WWII from a perspective that isn't American. It has some devastating scenes, which makes sense considering the subject matter, but it also has a faint glimpse of hope that makes the film all the more worth watching. Kantemir Balagov won the Directing Prize at 2019's Cannes Film Festival, which is no surprise considering the beauty and terror encapsulated within Beanpole. It's not for the faint of heart, and it may leave you feeling (possibly a lot) sadder than you were before going in, but it'll make you feel grateful for the fact that WWII is over and that WWIII hasn't started…yet.
Beanpole screened at the 2019 Cannes Film Festival, the 2019 Toronto International Film Festival, and the 2020 Palm Springs International Film Festival.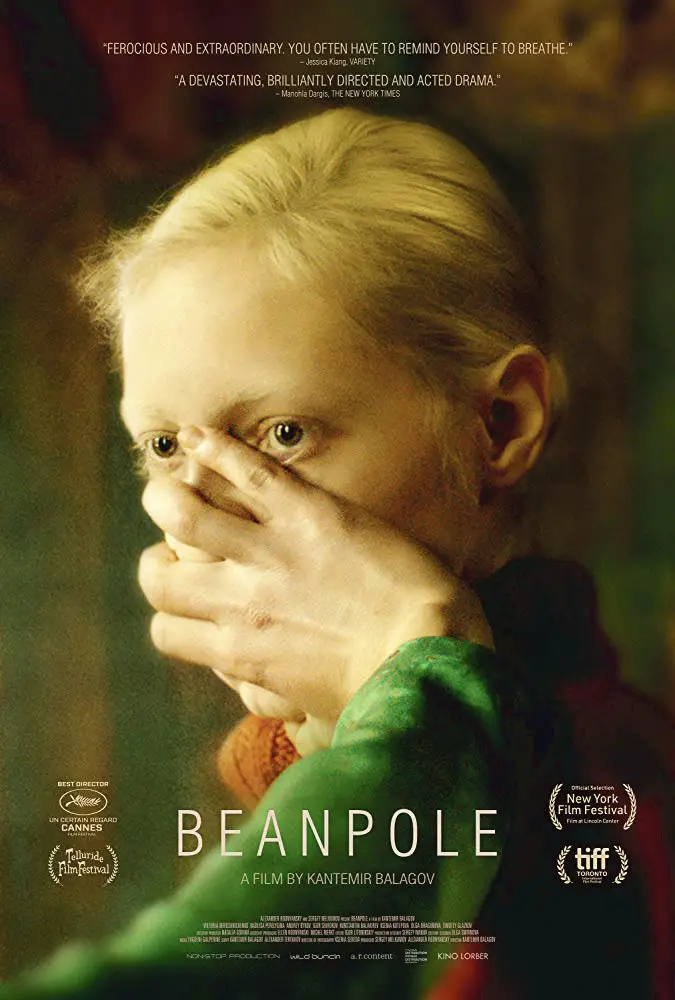 "…After something terrible happens, Iya's friend Masha returns from the front to stay with her. "