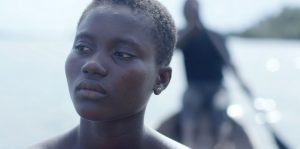 CANNES FILM FESTIVAL 2021 REVIEW! Aya (Marie-Josée Degny Kokora) lives with her mother and baby brother in a small village off the Ivory Coast of Africa. Living in immense poverty, Aya and her mother struggle for everything they have. As the roaring tides of the ocean threaten the safety of their village, the young lady must choose between the life she has always known or opportunities in the outside world. As the waters close in on her beloved town, Aya's choice may happen sooner than she thinks.
Aya, written and directed by Simon Coulibaly Gillard, centers around the relationship between Aya and her mother. The film explores poverty on a global scale but balances it with themes of the unknown vs. familiarity and family dynamics amid imminent change. Gillard accents these themes by immersing viewers into the world of Western Africa through gorgeous cinematography. Every frame feels authentic and purposeful to Aya's journey towards a new life. Shots of waves breaking closer and closer to Aya's home pair tranquil sounds with the foreboding destruction of the village.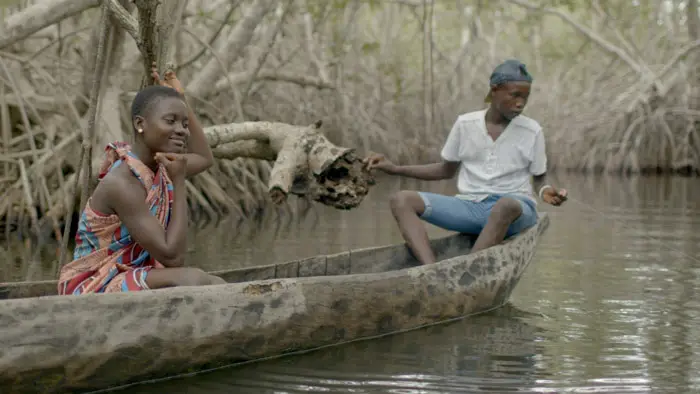 "…the roaring tides of the ocean threaten the safety of their village…"
Degny Kokora gives a remarkable performance as Aya, especially considering she is a local, non-professional actor. She conveys complex emotions with precision and a subtly often reserved for veteran performers. An excellent example of this complex emotion is the conversation between Aya and her mother about the future. Degny Kokora beautifully marries Aya's contentment with her simultaneous, insatiable desire to explore the joys of life. The performer captures the character's spirit perfectly in the exchange and shows her apprehension that floods her as she prepares to leave home. 
Watching Aya, I could not shake the feeling that I had watched three separate films competing for the main storyline. Full disclosure: I loved two of the three portions. The first half focuses a lot of energy on the grave of Aya's father and how to transport his remains before flooding; while it meanders a bit, it is still interesting. The second half further explores Aya's choice to leave or stay; this is captivating entirely. Finally, the conclusion (third portion) is Aya's life post-choice. Due to the lack of time devoted to this arena, I was left longing for more from the ending.
 Aya is at its best when it is leading up to the defining choice the protagonist is forced to make. It gives the audience great character moments and builds to the more interictal themes of the film. The first half lingers a little too long, though it still has solid performances and visuals. Despite these early issues, the second half is captivating and more than merits a watch, though it is let down somewhat by the finale. The performances are nuanced and beautiful, and Gillard's eye for sincerity makes the film worth watching.
Aya screened at the 2021 Cannes Film Festival.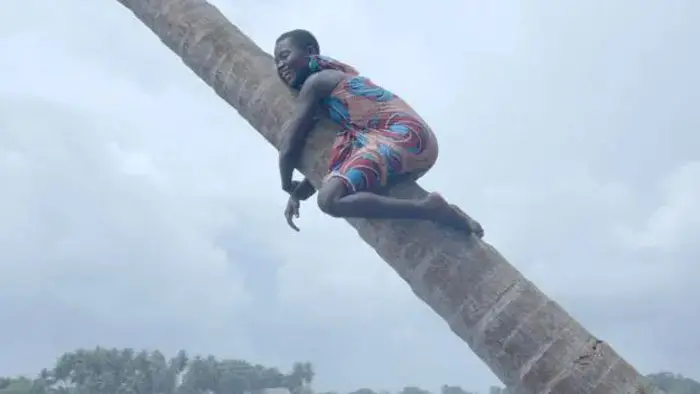 "…Degny Kokora gives a remarkable performance..."