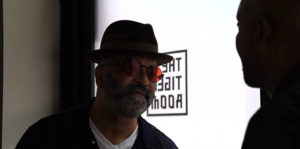 Somebody has been putting something in the drinks served up in Atrabilious, the ambitious feature by 18-year-old writer/producer/director William Atticus Parker. Steven (Leon Addison Brown) is grieving over the passing of his son Neil (Brandon E. Burton), who died with his boyfriend Brad (Steven Maier). He attends therapy sessions with Dr. Andrea Hart (Whoopi Goldberg) and commiserates with his co-worker Roy Altman (Lewis Black).
Then the mysterious Vincent (Jeffrey Wright) invites Steven for a game of chess. Vincent gives Steven an envelope with a piece of paper containing a barcode. This leads him to the sinister bar Atrabilious, which features cocktail bereavement coordinators offering a taste of expiration. It's run by Dr. Raphael Clearwater (Evan Jonigkeit) and Dr. Eduard Gillespie (Mark Boone Junior). They serve the therapeutic concoctions that make you forget your sorrow only by invitation. Steven senses something is wrong and recruits friends Todd (Brooks Ashmanskas) and Mark (Joel De La Fuente) to help him investigate. The more he digs around, the more Steven realizes Neil may not be dead after all.
So you don't have to look it up, the definition of the adjective "atrabilious" is melancholy or ill-tempered. It's a highfalutin word to use for a title that prepares the viewers for something that is reaching so high. Parker's feature is not run-of-the-mill whatsoever. What viewers get from Atrabilious is dialogue like "In another life, we were two salamanders together, gazing out into the ocean with our tails barely touching." It is an art picture using thriller elements and has a tone very similar to Wayne Wang's earlier films like Slam Dance.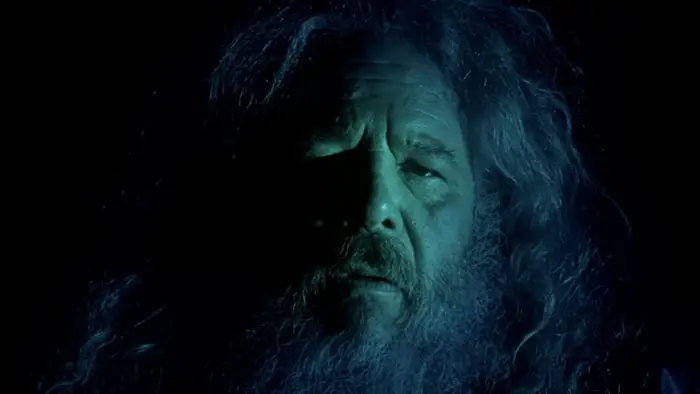 "…therapeutic concoctions that make you forget your sorrow…"
The crime genre conventions are employed to drive the story, allowing the unconventional artiness room to roam wild, just like in Shoot the Piano Player. The results, like most experiments, are mixed. There are times when the filmmaker brings the goods. There are intentional camera shakes that sometimes release the static from the composition, while other times just look clumsy.
Overall, though, this is a very well-put-together movie. Parker uses a trick where the focus goes out briefly when the drink kicks in, which is totally brilliant. The lighting is wonderful, with lots of primary color work that sharpens the stylistic edge. While the script shows Parker stretching his subversive cinematic wings, he also maintains narrative structure and delivers a well-played climax. The star-studded casting works well in this formula. It is a lot of fun seeing faces so familiar acting in something very unfamiliar.
To truly appreciate Atrabilious, it is imperative to remember that Parker is only 18 years old. And this is Parker's second feature, as he put out with 40 Winks, starring Susan Sarandon. I am surprised when directors in their early to mid-20s manage to paste together a movie. That a teenager made a film this sophisticated is stone-cold impressive. But what truly amazes me is that Parker didn't make something about high school life or trying to get into college. That the director chooses to have middle-aged actors as the central leads shows a maturity you don't even see from some filmmakers in their 30s. I am also floored that this isn't two hours of people talking about their failed love lives over lattes.
Sure, Atrabilious has flaws and shortcomings, but the promise shown here is unmistakable. Someone who makes films this competent as a teenager is going to make something incredible five years later and something truly revolutionary in a decade. I know that is playing the long game, but that's how the big leagues work. Just look at The Fabelmans. Heck, Parker's second feature is better than Kubrick's first one, Fear and Desire. And Parker is seven years younger than Kubrick was when he got into the cinematic racket. Atrabilious is an unforgettable ride on the indie train with wide horizons in the distance.
For more information about Atrabilious, visit the River Styx Productions website.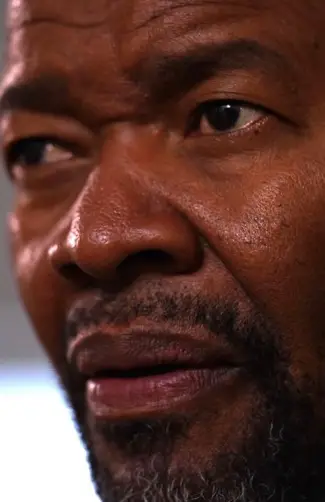 "…the promise shown here is unmistakable."